Toyota of Orange – An Award Winning Dealership in Orange, CA
Toyota of Orange is a proud recipient of several prestigious awards. We're here to serve our customers and our community, and we're happy to share our achievements with you. Read on to learn more, and stop by our dealership today to experience the award winning customer service experience for which we are known.
President's Cabinet Award
The President's Cabinet Award is Toyota's most exclusive and prestigious honor. Limited to a maximum of only 12 dealerships nationally, this elite award recognizes a combination of operational superiority, high-volume sales and, most importantly, outstanding customer satisfaction performance.
Toyota President's Award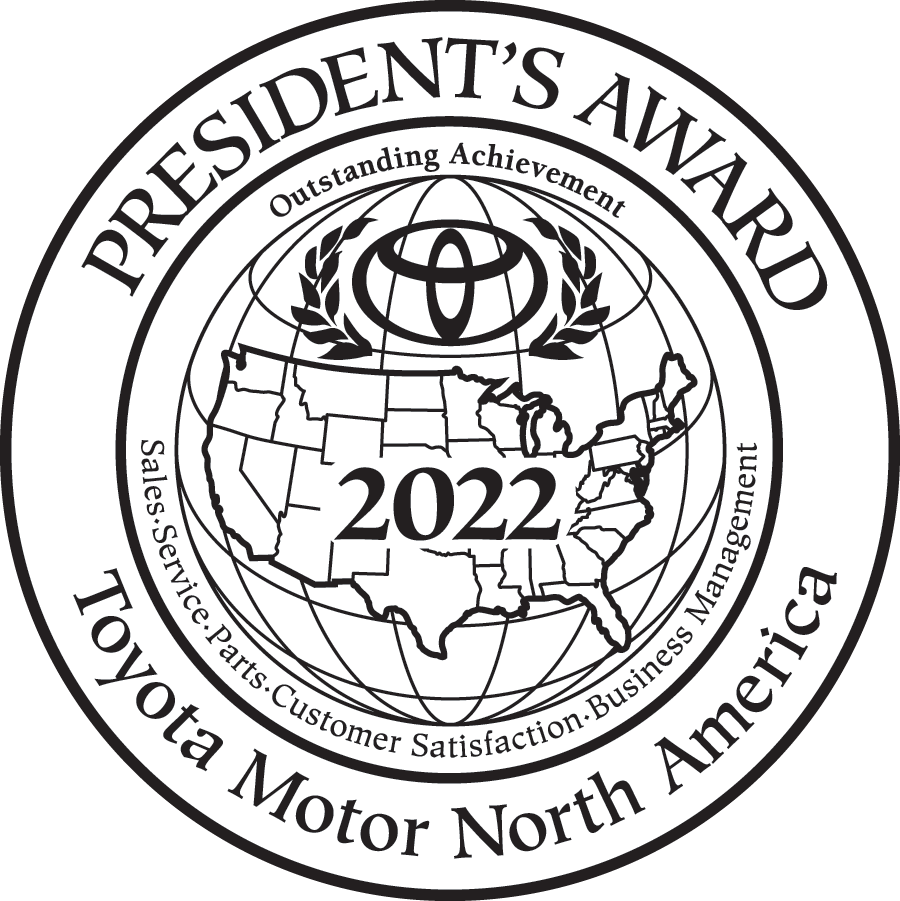 Toyota awards outstanding dealerships with the prestigious President's Award every year. This high honor is only awarded to Toyota dealerships that consistently prove their commitment to maintaining the high standards that the automaker has for customer satisfaction.
Board of Governors Award
Every year, a select group of dealerships are honored by Toyota for their sales success, hard work and dedication with the Board of Governors award. To be chosen for the Board of Governors award, a dealership must be among the top 60 dealers in non-fleet vehicle sales volume, must be in operation for the entire year, as well as meet numerous other requirements. These high standards ensure that a Board of Governors dealer is committed to the highest levels of customer satisfaction.