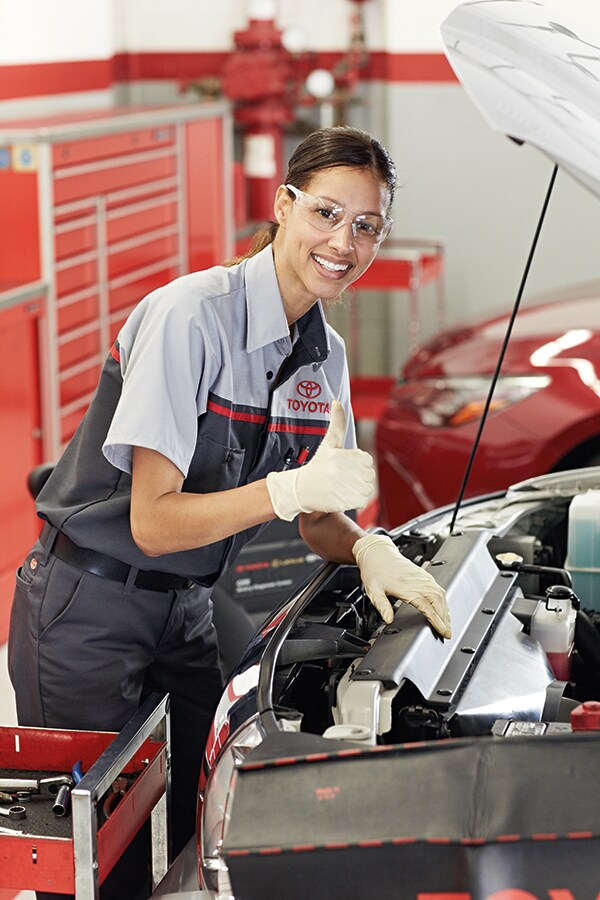 Change Your Oil Filter With Genuine Toyota Oil Filters
As most drivers are likely aware, having your oil changed during the proper mileage intervals is of the utmost importance to maintaining your vehicle's performance. Oil changes are one of the simplest and least expensive ways to ensure that your engine is staying clean and performing at the highest level, but oftentimes, changing the oil filter is overlooked. Your oil filter is equally as important as the oil itself because it maintains the purity of your motor oil and keeps dirt from finding its way into your engine. If you recently changed your oil, but overlooked your oil filter, we want to invite you to have it changed out using a genuine Toyota oil filter at Toyota of Orange today!
There's a large difference between using a Toyota oil filter in your Toyota vehicle rather than an aftermarket filter. Genuine OEM filters are made of higher quality materials and are designed specifically to be used on your vehicle, where aftermarket filters are mass produced to be used on no one vehicle in particular. Aftermarket filters are often made of lower quality materials, aren't designed to allow for the optimal oil pressure in your vehicle and could clog or stop working faster than genuine Toyota oil filters. Genuine Toyota oil filters are designed to support your specific Toyota model and offer superior filtering elements, a tight seal and an anti-drain back valve to prevent oil from draining.
If your Toyota vehicle is currently in need of an oil filter change, an oil change or both, we welcome you to have it taken care of by our team of Toyota technicians in a quick and convenient fashion today!
Parts Hours
Monday

7 AM - 7 PM

Tuesday

7 AM - 7 PM

Wednesday

7 AM - 7 PM

Thursday

7 AM - 7 PM

Friday

7 AM - 7 PM

Saturday

7 AM - 6 PM

Sunday

Closed