Some of us at the Toyota‌ ‌dealer‌ ‌near‌ Tustin ‌can still remember a time in the late 80s when all-wheel-drive cars were the rage. It seems like every car manufacturer at that time had a sedan that came equipped with this feature.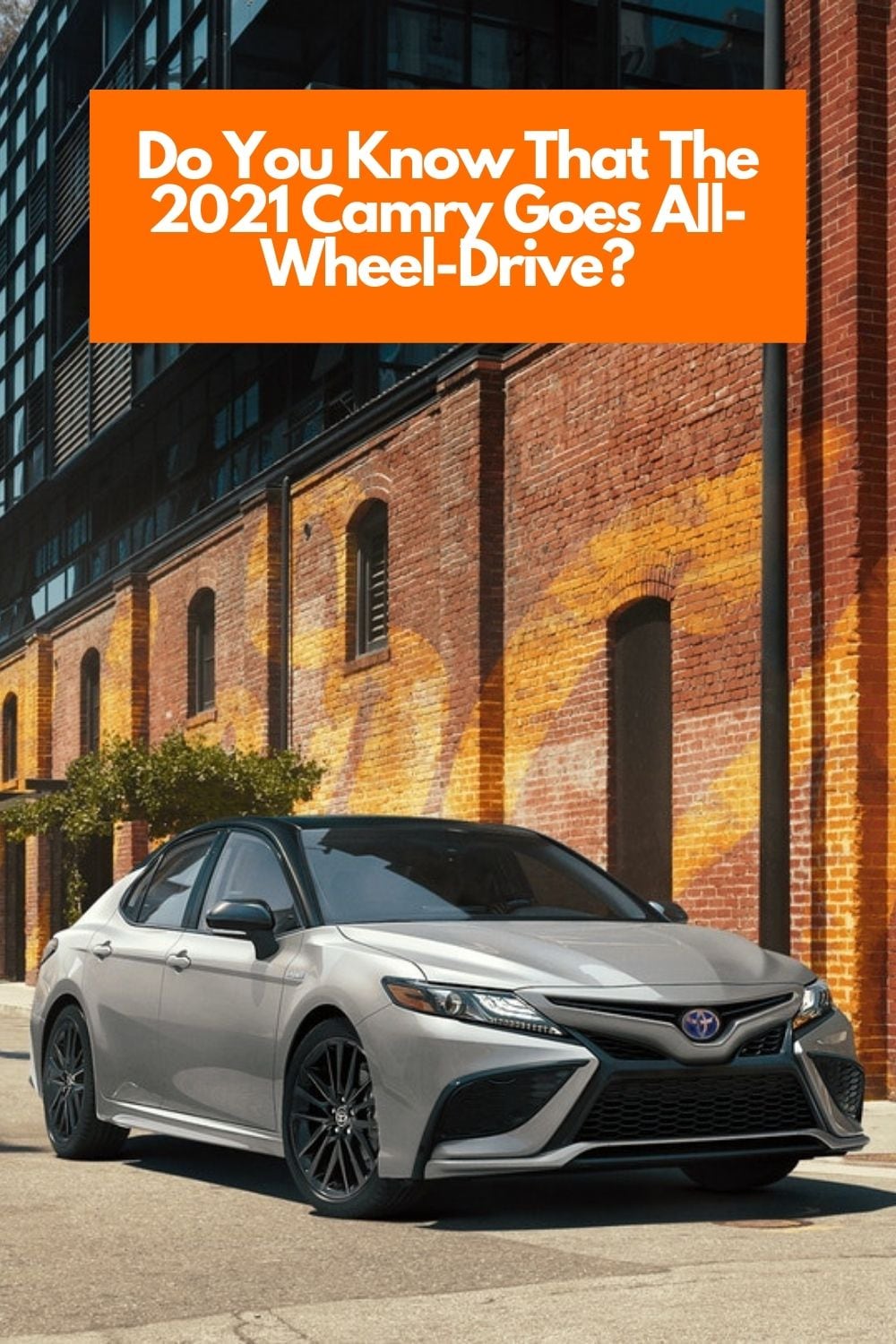 The guys at Tustin ‌car‌ ‌dealerships‌ remember fondly Toyota's all-wheel-drive Camry back in those days, called the All-Trac, which existed between 1988 to 1991. After that, everything changed because the SUV fever took over the car world, and all-wheel-drive cars became strange objects that were just meant for rally-racing fans.
Although many assume that SUVs and crossovers destroyed the mainstream all-wheel-drive sedan, they are also the reason for their sudden minor rejuvenation, since car manufacturers want to give sedans an opportunity in showrooms that have several utility vehicles. So, Toyota's AWD Camry has made a huge comeback. Keep on reading to find out more about what the Toyota ‌dealer‌ ‌near‌ Tustin‌ specifically Toyota of Orange says about this unique car.
Driving
As the Toyota‌ ‌dealer‌ ‌near‌ Tustin‌ mentioned above, sedans equipped with all-wheel-drive aren't a new breakthrough innovation. However, for many years, this feature was only found on luxury models. Nonetheless, Toyota has changed all that with the 2021 Toyota Camry.
Every trim level for the 2021 Camry comes with a front-wheel-drive as standard but a lot of the lineup also offers AWD as an option. Essentially, all 4-cylinder models offer AWD and that consists of the LE, SE, SE Nightshade Edition, XLE, and the XSE. The only trims that are left out are the TRD, XLE V6, and the XSE V6. You should also bear in mind that the 2021 Camry Hybrid options do not come with AWD either.
Some of you may be wondering what are the advantages of an all-wheel-drive car. Well, when you have a vehicle that is AWD it is ideal for driving in harsh weather. When the Camry recognizes slippage in the front wheels, it automatically transfers up to 50% of the engine's torque to the rear wheels and it does this super quick!
With all this going on in the background, you get better handling in the rain, sleet, ice, snow, and whatever else Mother Earth can throw at you. Although an all-wheel-drive vehicle isn't invulnerable while you are driving, the feature does help you out especially while you are accelerating.
Additionally, it helps to prevent understeer which is when the front wheels slip in a turn making you experience the steering isn't responding. When this occurs, the front tires actually do not have the grip they require to both turn and apply torque to the road.
The 2021 Toyota Camry is a very efficient vehicle. For instance, the LE, SE, and SE Nightshade Edition get up to 28 mpg in the city and 39 mpg on the highway when equipped with front-wheel drive and the XSE and XLE get up to 27 mpg in the city and 38 mpg on the highway when equipped with front-wheel drive. Every 2021 Camry AWD trim delivers 25 mpg in the city and 34 mpg on the highway.
Technology
If you are looking for a Camry with a lot of standard features, it is highly recommended to go for the XSE. it has gobs of standard features, attractive styling touches and it is equipped with a sport-tuned suspension that feels comfortable.
When you purchase the XSE, you get enticing equipment such as standard blind-spot monitoring with rear cross-traffic alert and leather upholstery. Plus, when you opt for the XSE, you have the chance to go for nice-to-have options such as a panoramic sunroof and heated seats.
In general, when you refer to all the Camry models you should expect to find a smartphone integration that includes standard Apple CarPlay, Android Auto, and Amazon Alexa. Whether the trim you opt for has the standard 7-inch or the optional 9-inch infotainment touchscreen, they are both easy to read and operate. If you want built-in navigation, you have to go for the higher trims to get it. Also, there are three USB ports and the option to add a wireless charger which should give you loads of charge for all of your occupants while you get on with your journey on the road.
All 2021 Camry are equipped with Toyota's Safety Sense 2.5+. It's an extraordinary suite of standard driver assistance features such as adaptive cruise control, automatic emergency braking, and lane-keeping assist.
Comfort
The 2021 Camry is an excellent car for many drivers and can accommodate everyone on long car trips. There are large, comfortable seats and the sedan provides a smooth ride. There is a powerful, easy-to-use climate control system that can cool the cabin down in a jiffy, even when it is boiling outside. Also, the Camry has a nice cabin environment for anyone who is coming along for the ride!
The Camry's best interior features have to be its airy cabin which is very easy to get in and out of. In addition to that, you will find it is very spacious for the rear and front passengers and has excellent outward visibility. If you want even better outward visibility, you can go for the optional 360-degree camera system that makes it even simpler to navigate the vehicle through congested parking lots.
The user interface is a breeze to operate because it has large, clear gauges and simple, well-labeled buttons. Even if you aren't a big tech-fan, you can still intuitively get the gist of how to operate it.
If you have to haul around stuff as you drive around, the 2021 Camry is pretty good at helping you out at that department. There is a 15.1 cubic-foot truck area which is large for its class. Besides that, there is a wide opening with a low liftover height. The 60/40 split back seat is effortless to fold down through the trunk-mounted release handles if you need to fit longer items.
If you need some concealed storage space, the Camry has got you covered. There is a sliding compartment underneath the wireless charger, a decently sized center armrest bin, and a small storage cubby on the far left-hand side of the dashboard. If you are a Camry driver with ankle biters, you will appreciate all the space in the rear seat to easily access the car seat and the anchors.
Overall
The 2021 AWD Camry is the car for you if you want to be ready for any weather inclement that life is going to throw at you. You won't regret a thing when you have to drive your Camry through six inches of snow on a steep mountain with two impatient toddlers in the backseat.