Our guys and gals at the dealer of used cars in Orange County CA are so experienced at selling customers top-quality cars that they understand what it takes to make you happy and let you drive away with the vehicle of your dreams.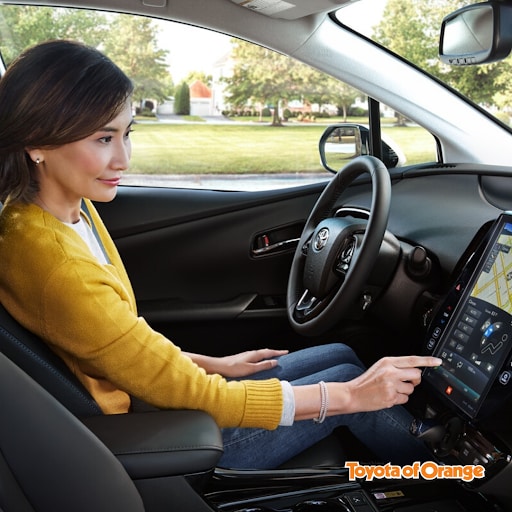 After all, good shopping experience at the dealer of auto sales in Orange County CA may lead to other sales in the future. Don't forget that before social media was invented, word-of-mouth advertising was popular. That is why all of us at the dealer of used cars in Orange County CA make a genuine effort to make sure your car buying experience goes without a hitch. For this reason, each vehicle that is sold goes through rigorous pre-sale testing and inspections.
Although the good people at the dealer of used cars in Orange County CA take time out of their busy schedule to do these inspections, there are other inevitable safety inspections that can crop up from time to time. Here is some vehicle safety advice you should keep in mind.
How To Deal With Vehicle Recall Issues?
Unfortunately, most vehicles get recalled at some point, so do not be alarmed if a letter reaches you informing you to bring in your ride for repairs. The main purpose of recalls is to address safety issues, even if they are trivial.
For instance, in 2010 alone, automakers had to recall more than 20 million vehicles in the United States. So, do not be alarmed if your vehicle has been recalled, but do take necessary action.
There have been occasions when used cars have been subjected to recalls for safety defects that are decided by the vehicle's manufacturer. These shortcomings perhaps do not comply with federal safety standards and are important to fix as soon as possible for you and your fellow occupants' safety.
When you learn of your vehicle's recall, you must take these necessary steps:
Get The Repairs Done
During a recall, you will receive a letter informing you to bring your vehicle at the dealer of used cars in Orange County CA for free repairs. It sounds very simple, and it is. However, it has been reported that thirty percent of owners never take the time to get the work done.
Obviously, recalls do not signify that every affected vehicle has an issue, but you should never take chances. For example, if there were a case where a car is being recalled due to having airbags that inflate unexpectedly, that could be very dangerous. If your vehicle is the one in ten who's airbag inflates at any given time, you will have wished you got it checked out sooner! When it comes down to brass tacks, it is a free repair, so get it done and save your life!
Be Assertive
Normally, vehicle recalls are reported by the media, but it can take a month or longer for car manufacturers to send out letters to car owners, and to send parts and instructions to dealers. If your vehicle is revealing a subtle sign of an issue, do not wait around for the recall letter. Get in touch with your dealer and have the problem looked at immediately.
Inspect For Recalls
When car manufacturers disclose recalls, they search state databases to locate owners. However, if the owner has moved several times or has a used car, they may not be able to find you. That is why it may be a good idea to search the National Highway Traffic Safety Administration database for recalls. Go on their website and click on vehicle recalls and type in your VIN number to collect specific information about your car.
If you find a recall related to your automobile, contact your dealer or the car maker's customer service line and ask if it was repaired. They can let you know from the vehicle's identification number, which is usually on your state registration documents and is on top of a vehicle's dashboard. Also, you can use the number to find your vehicle on many car manufacturer's websites.
Since there is this issue with used vehicles, Toyota launched the Toyota Certified Used Vehicles (TCUV) program in 1996. The TCUV standards apply from the time a Toyota dealer acquires the vehicle right to the final sale. Each candidate for certification can be a current model vehicle, up to and including six-year-old models, with 85,000 miles or less on the odometer. Before the rigorous 160-point inspection every certified Toyota goes through, a CARFAX vehicle history report is reviewed to guarantee that only the best of the best vehicles get the Toyota Certified Seal of approval.
Sign Up For Email Alerts
The National Highway Traffic Safety Administration will notify you when your vehicle is recalled. You can sign up on the agency's website.
Deal With Other Repairs
Typically, things go askew with vehicles that are not significant enough to result in a recall. Car manufacturers issue "technical service bulletins" to dealers letting them know to fix vehicles when they come in for other repairs. It is not easy for a consumer to check for bulletins, but some details are on websites for car enthusiasts. Another option to find this information is visiting a car dealer or some larger independent car repair garages.
Test Out The Brakes
Undoubtedly, brakes are important and should be working at all times. At the dealer of auto sales Orange County CA, used vehicles' brakes are vigorously tested to assess their braking performance and general condition. Auto representatives are constantly checking out for any warning signs on a vehicle before any sale is made.
A physical inspection of a car's brakes involves analyzing each brake pad through the wheel's spokes. There should be at least ¼ inch of the pad showing. Otherwise, auditory tests are performed to check for any high-pitched screeching sounds when the brakes are applied.
Additionally, any notable vibrations are accounted for when the brake pedal is pressed. If vibrations do occur, this normally indicates the rotors are warped, an issue caused by relentless braking for long periods of time. Vibrations happen since the brake pads cannot evenly hold on to the surface.