The time is now to pay a visit to auto dealers near Santa Ana to find the car of your dreams. The question you may be thinking as soon as you are near Santa Ana auto dealers is: How am I ever going to choose which vehicle is right for me?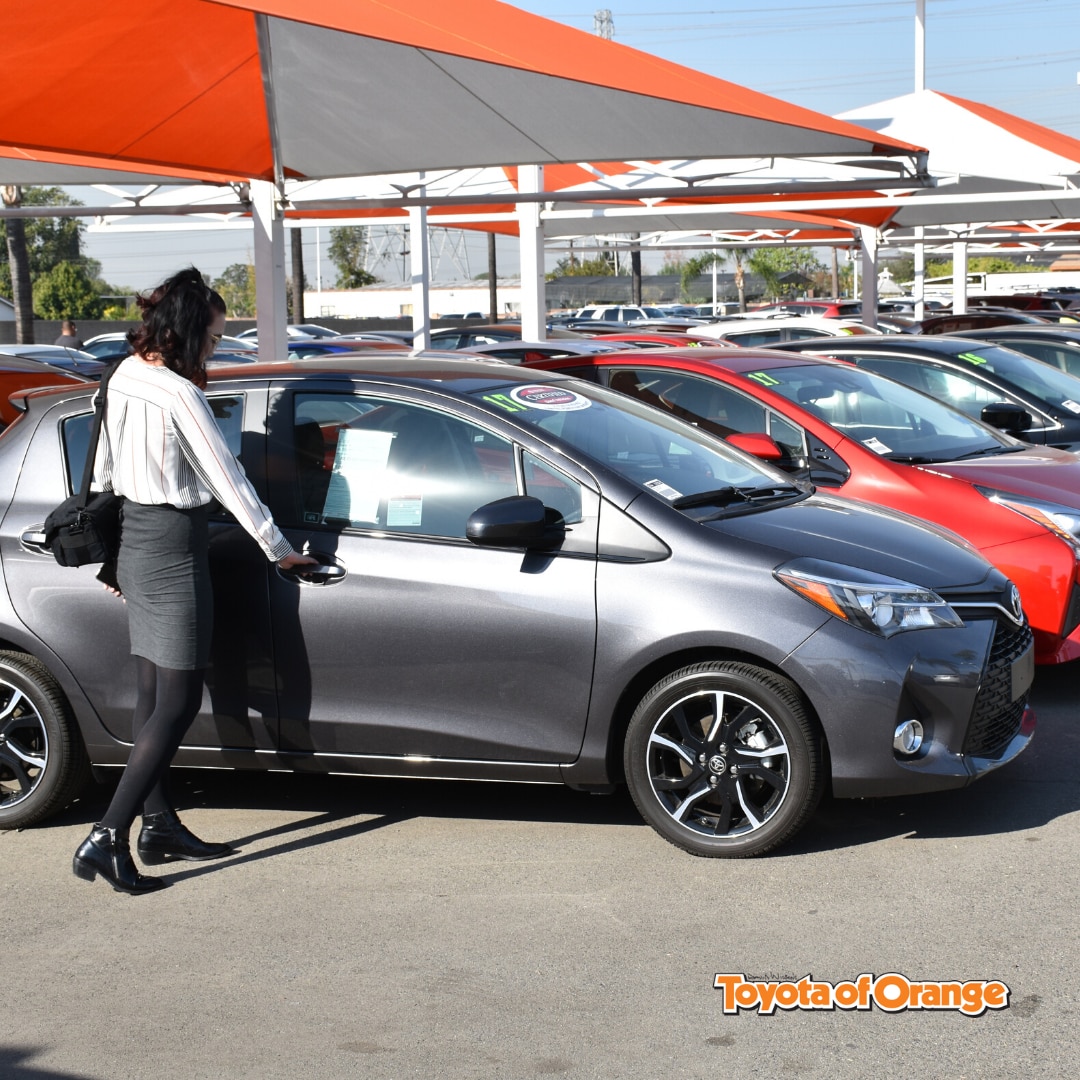 It isn't easy to decide when all you can see is a jumble of different vehicles, while a sales representative fills your head with specs and numbers. Getting to know the car you are going to purchase is crucial since it is a big investment and will most likely be a long-term resource for your daily life as you go to work, run errands, and take the kids to school.
So, what can you do while you are at auto dealers near Santa Ana to make yourself more familiar with what will ultimately be part of the family? Well, a test drive is a good start! Do your best to use common sense, mindful observation, and make sure you know what you are looking for before you even get on the lot. Keep on reading to find out how to prepare yourself for this important life experience and what to look out for when you take a new car for a spin for the first time.
Do Your Homework And Make A List
Don't just decide to go to auto dealers near Santa Ana to see what vehicles are available. You should already know what model(s) you are after and the options that appeal to you by the time you make your appearance at the car lot.
Do your homework ahead of time and make your first trip to the dealership only when you are ready to get behind the wheel and do some serious test driving.
Furthermore, you should do the following during your test-drive day:
Drive the possible contenders back-to-back on the same test-drive day so you can make a good comparison.
Think about bringing a friend with you to keep the salesperson busy and to call attention to things you might let fall between the cracks.
Make an effort to get to the dealership close to dusk, so you can test drive the vehicle's headlights to see how well they perform and how well the interior is lit.
Familiarize Yourself
When you are at a car dealership, inform the sales representative of the vehicle(s) you have in mind that you want to drive. When you do this, you can focus better on your soon-to-be ride while talking to the salesperson about what offers he or she can give you.
Since specific options and powertrains significantly change the feel of a vehicle, it is crucial to drive the particular model and trim level you want to buy.
If the dealer does not have the exact powertrain you are looking for, you should wait until your dealer can find one available. Also, you should take your time and thoroughly go over the vehicle, take notes and inspect how the vehicle looks in real life compared to photos.
You might think that the first part of the test drive is to get in the vehicle, turn the key, and hit the gas pedal. Instead, you should walk around the vehicle and analyze it thoroughly.
Take a look at how specific features might affect you in day-to-day use, such as storage cubbies and cup holders, along with trunk size and functionality.
Initially, you might notice that the driver and front passenger's doors are big and easy to open. However, you should also look at the rear passenger side of the car and consider whether those seats and doors will satisfy your needs. Also, if applicable, check how effortless it is to access third-row seats, and notice how easy or challenging it will be to install a child seat.
Check to see if the rear seats are adjustable, comfortable, and ample in size, and also look for seats that fold down for better cargo capacity.
Do not forget to take a look at the vehicle's safety features, such as the number of airbags, active safety-electronics, and adjustable seatbelts.
If children will be riding in the car, take them along for the test drive and let them figure out the separate controls and amenities in the rear seat. If your children are old enough to drive themselves, you should let them get behind the wheel as well.
Go For A Spin
Now it is time for the actual test drive. Get settled and in a comfortable position and take into account how well the main controls are laid out. Something so simple as bad ergonomics can be a deal-breaker and, since we normally spend most of the time inside our automobiles, car manufacturers are putting more applications into varied interiors with more style, state of the art technologies, and unique layouts.
Make sure that the primary controls are easy to use, and check to see if the clutch is too hard or the steering is too heavy or not adjustable and comfortable enough for you and other possible drivers. If the vehicle comes with a telescoping steering wheel and adjustable pedals, it can greatly help since driving position is determined by the driver's physique and factors such as the height of the vehicle's dashboard and seats. The driver's distance from the steering wheel should be around 12 inches or more. Also, take a look at how convenient it is to operate the infotainment system.
Car representatives believe that the best time to make a deal with a customer is after you return from a test drive, when you are still excited about the prospect of a new car. However, do not be tempted to immediately sign any contracts. Take your time to review your options and decide on your own time.