At the beginning of your pick up truck journey, you may unwaveringly assume that buying a truck is exactly like purchasing a car. However, you will quickly learn that this is not the case. The Toyota dealer near Anaheim has seen many customers arrive on their lot who initially think that all they have to do is choose a color, engine, and trim to find the perfect pick-up truck for them.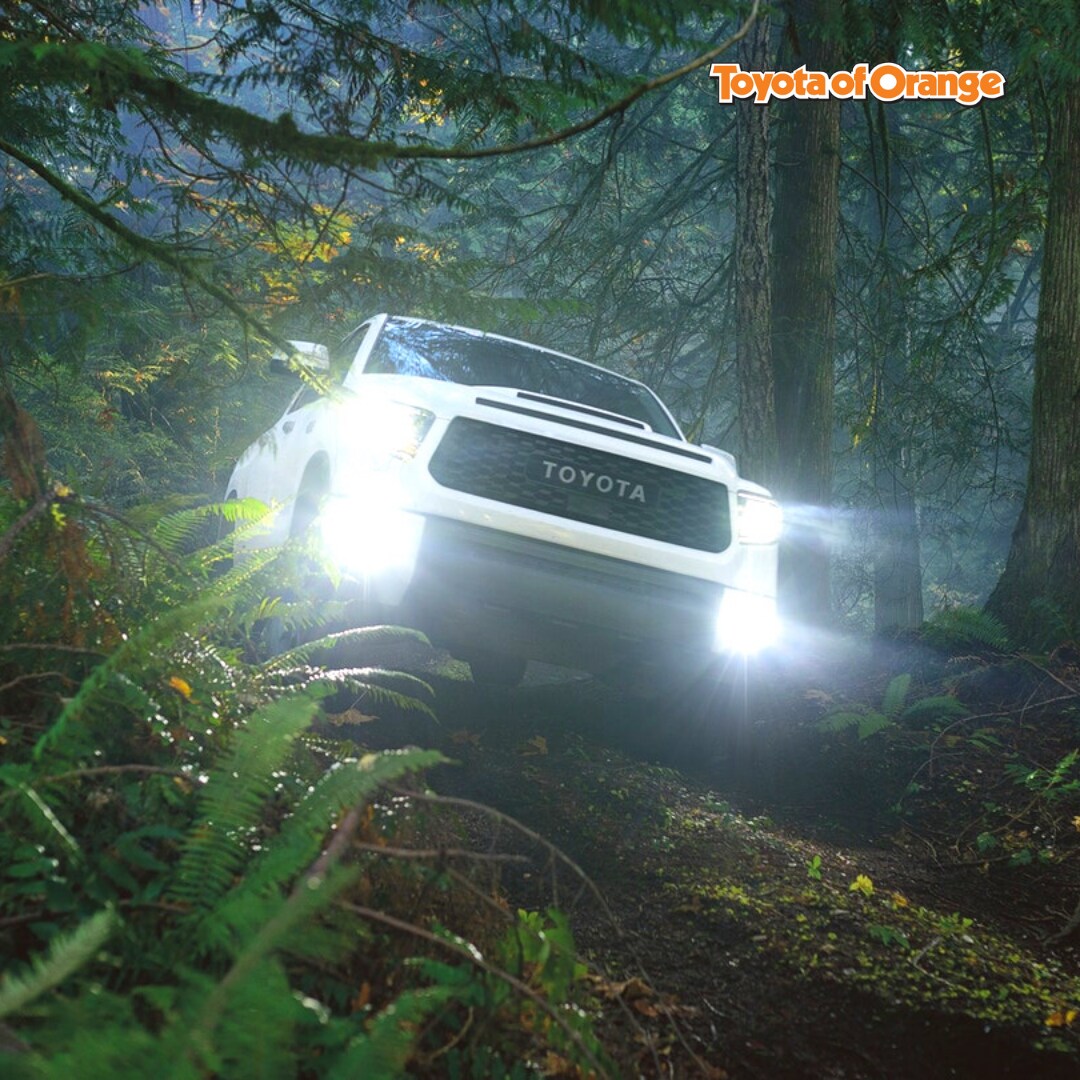 The truth is that once you consider all the unique uses for pick up trucks and the increasing number of styles and options at the Toyota dealer serving Anaheim, you can swiftly fall into a rabbit hole of choices.
So, the Toyota dealer near Anaheim wants to make your pick up truck shopping experience easier for you. If you understand all the elements that go into choosing a truck, you can logically narrow down your choices, and easily select the most suitable pick-up for you.
Get Ready To Spend A Little More
Trucks can be more costly than other cars since they are, after all, utility vehicles that come with many amenities that you usually find on premium cars. Therefore, if you owned cars in the past and want to make the switch to pick-up trucks, you will find the leap in price a significant factor.
According to statistics, the average price for a large truck, which is the size most customers go for, is $49,713 and usually has an average monthly finance payment of $713.
Considering these high costs, the Toyota dealer near Anaheim believes it is a good idea to review your budget before you start to select specs for your truck. If you are purchasing a truck for personal use, observe the 15% guideline that applies to car shopping overall. In a nutshell, this means that your truck payment should not be more than 15% of your total take-home pay. If you want to lower the monthly payment amount, you will probably have to make a substantial down payment.
Should I Go Midsize Or Full-Size?
To answer this question properly, you have to ask yourself another question: how am I going to use this truck? If you just like driving a truck and you are not going to be hauling anything massive, a midsize truck such as a Toyota Tacoma is sufficient. A mid-size truck is usually easier to drive and park on a daily basis, but still offers lots of utility.
However, if you are planning to make a lot of use of the bed for cargo or towing a heavy trailer, you should consider going for a bigger truck. Also, to decide between a two or four-wheel drive really boils down to if you are going to tow a boat or jet ski. When that is the case, it is better to opt for a four-wheel-drive to gain traction on slippery boat ramps. At the end of the day, you want to hone in on a truck that meets your needs and can get the job done.
Should I Buy A Light, Medium Or Heavy Duty Truck?
When you have figured out what you are going to be towing around for most of the time, find out how much the truck weighs and make sure to include the weight of the trailer as well. This will help you to decide between a light-duty and heavy-duty truck. Before, it was common practice for car manufacturers to rate their trucks by their payloads, such as a half-ton, ¾ ton, and so on.
Nowadays, it is more prevalent to find tucks that are divided into light-duty, medium-duty, and heavy-duty categories. They are also recognized by numbers such as 1500, 2500, and 3500 or 150, 250, and 350. For instance, the Toyota Tacoma has an impressive towing capacity but it is still categorized as a light-duty truck.
Select An Engine And Axle Ratio?
The Toyota dealer near Anaheim informs us that choosing the right engine size is a balancing act between sufficient power and good fuel economy. Trucks have had a reputation for gas-guzzling in the past. Nowadays, however, carmakers are offering more engine options than previous years, and many engines are more fuel-efficient.
A V6 engine today can do the same job as a V8 could have done over ten years ago and get better fuel economy while doing it. Also, there are four-cylinder engines to think about.
Car manufacturers usually offer diesel engines in heavy-duty trucks but, nowadays, you can select a diesel engine on a midsize truck. Normally, diesel engines are better for towing. They usually support high torque for pulling heavy loads at low speeds.
When you become a truck owner, you will want the low-end torque since it needs more force to get a heavy trailer rolling than it does to continue moving it at a constant speed.
Another important decision you have to make is the axle ratio. Pick up trucks usually can be configured with a variety of optional axle ratios, and your selection will directly affect the fuel economy and towing capacity of the vehicle.
Essentially, the higher the axle ratio, the more the pick-up truck can tow. However, it does lower the vehicle's fuel efficiency. For example, a truck with an optional 3.73 gears, can tow more than one with 3.55 or 3.21 gears.
Decide On A Bed And Cab Size
Many manufacturers offer three to four cab sizes, such as Crew-cab (also known as Supercrew of Crew Max). These trucks have four full-size doors and a spacious back seat that has enough room to keep you and your passengers comfortable on long journeys.
Double cab trucks consist of four doors as well, but the rear doors are a little bit smaller and there is less legroom in the rear. Extended cabs, which are also known as Access, Quad, King or Super Cab, are a bit smaller and have rear doors that hinge outward and cannot be moved unless the front door is opened. The smallest truck cab that is available is the regular cab, which consists of a single row of seating and limited space between the seats.
When you go through these vehicle elements, you will know exactly what type of pick-up truck you want and need for your convenience.