"Say what?!" "I can't believe it!" "It isn't true!" Those are just a few comments customers at car dealerships near Santa Ana are saying when they hear the news that the Prius is no longer Toyota's best-selling hybrid. So, what has taken this legendary car's place?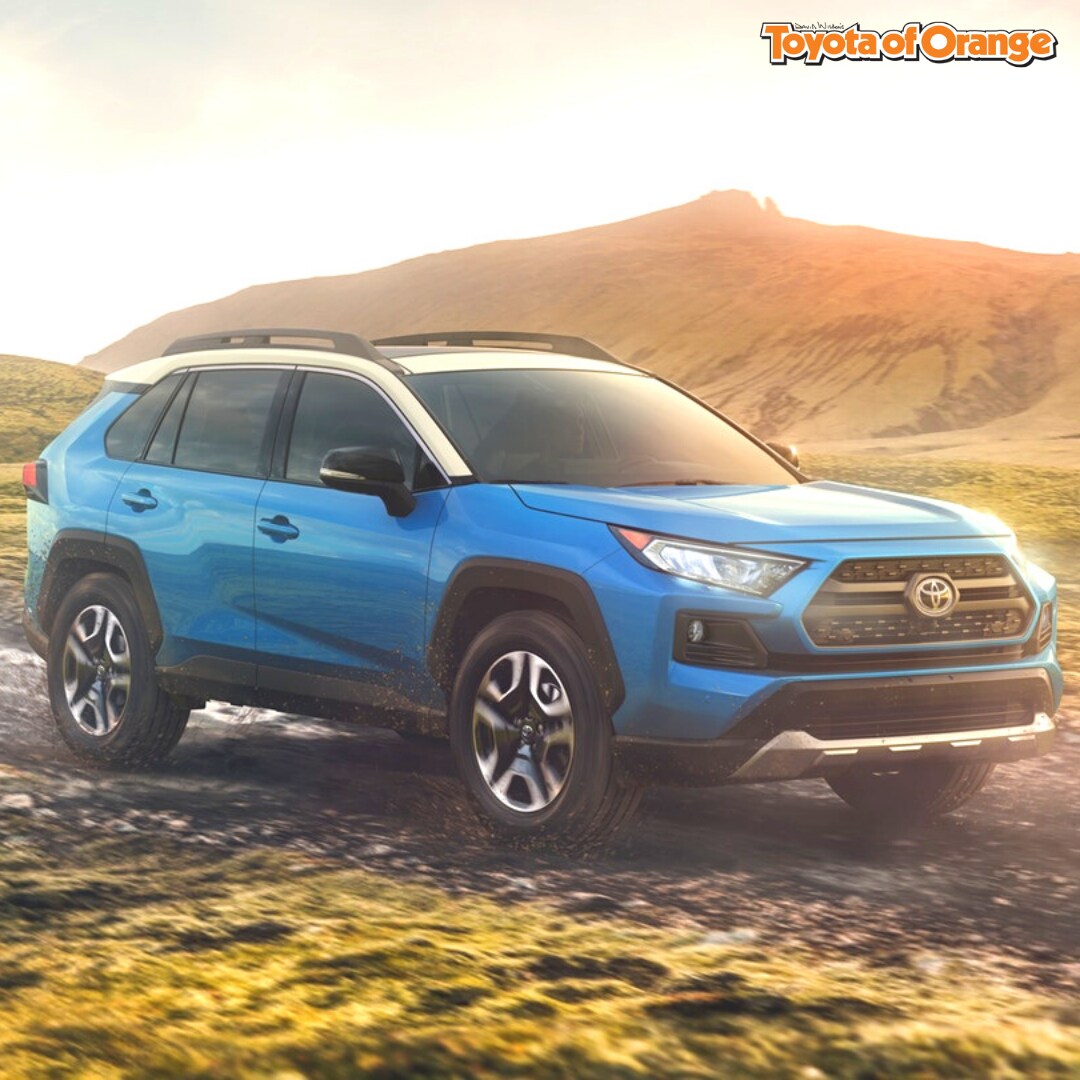 Obviously, not a competitor since Toyota is a hybrid sales leader. In fact, Toyota's Prius has become synonymous with hybrid vehicles, just like Kleenex is with tissues. However, Toyota's Prius sovereignty in the hybrid world looks to have some stiff competition. Toyota has just shown off its 2019 sales figures, and the Prius is no longer the car manufacturer's best-selling hybrid vehicle.
So what is this car that rivals the Prius' position? The one and only RAV4 hybrid. For some customers at used cars serving Santa Ana, it isn't a surprise that the RAV4 hybrid has bypassed the Prius in sales. After all, the RAV4 is the most popular non-truck in the United States. Therefore, if the hybrid model just consists of a small percentage of its total sales, it represents a massive number.
According to the bean counters at Toyota, a whopping 92,595 RAV4 hybrids were sold in 2019, compared to 69,718 Priuses. (An extraordinary 448,071 standard RAV4s also drove away from car dealerships near Santa Ana in 2019.)
This phenomenon can only be explained by the recent trend for crossovers and SUVs.
There is another reason for the huge demand for the RAV4 hybrid, and that is its EPA rating. The most recent model has an EPA rating of 40 mpg combined. This is a massive improvement to its predecessor's 32 mpg rating. Many sales representatives at car dealerships near Santa Ana believe it is safe to say that a majority of car buyers find out about the RAV4 Hybrid's 40 mpg figure and reason out that it is near to the Prius' 50 to 56 mpg. Depending on trim, the RAV4's taller, more spacious interior appeals to some customer's needs better.
Driving
So, now that we've hyped up the RAV4, you probably want to know more. The RAV4 hybrid has a 2.5-liter four-cylinder engine and two electric motors that merge together to generate 219 horsepower. The vehicle comes standard with a continuously variable automatic transmission. The RAV4 Hybrid is around 15.1 feet long. Its curb weight ranges from 3,710 to 3,800 pounds. It has a gross vehicle weight rating of 4,920 pounds.
One of the many advantages of the RAV4 hybrid's electric motor is its instant torque, which makes acceleration a little more lively compared to the gas-only vehicles. Also, it is quieter as well, and it has a lot of oomph for driving around town or on the freeway. Furthermore, drivers will appreciate the smooth and refined transmission.
When it comes to gas mileage the car gets phenomenal ratings within the hybrid and electric SUV group. The RAV4 hybrid achieves an EPA estimation of 41 mpg in the city and 38 mpg on the highway.
Technology
If you decide on the base RAV4 Hybrid, you can enjoy tech features such as a 7-inch touch screen, Android Auto, Amazon Alexa, Apple CarPlay, a Wi-Fi hot spot, a USB port, Bluetooth, satellite radio, and a six-speaker stereo. If you want to be fancy, you can tell your representative at car dealerships near Santa Ana to hook you up with some upgrades, for instance, an 8-inch touch screen, navigation, qi-compatible wireless device charging, an 11-speaker JBL premium stereo, four additional USB ports, HD Radio, and a moonroof.
Also, the vehicle comes equipped with Toyota's Entune infotainment system. If technology isn't your forte, you will be happy to know that the system is described as extremely user-friendly and easy to use, largely in part to it's large, responsive touch screen.
Not only does the 2020 RAV4 Hybrid have a lot of cool tech features and sail through crash tests with flying colors, but the vehicle also comes standard with several advanced driver assists such as automatic emergency braking, adaptive cruise control, lane-departure warning and assist, lane-tracing assist and road-sign recognition. The RAV4 also earned a Top Safety Pick + rating from the Insurance Institute for Highway Safety.
Comfort
If you travel with a posse, you will appreciate the fact that the 2020 RAV4 Hybrid is a two-row car with five seats. Cloth upholstery is standard, and synthetic leather upholstery is a possible option.
A couple of other upgrades you can get your hands on are an eight-way power-adjustable driver's seat, heated and ventilated front seats, a leather-wrapped steering wheel, a heated steering wheel, and heated rear seats. There is ample space between both rows, and the seats are exceptionally comfy. Many rival hybrids are envious of the RAV4's 37.5 cubic feet of space behind the rear seats.
You will be safe and sound in a RAV4 Hybrid since it is equipped with a rearview camera and the Toyota Safety Sense 2.0 suite of driver aids. This package consists of pedestrian detection, a pre-collision warning and braking system, automatic high-beam headlights, adaptive cruise control, lane departure warning, road sign recognition, and lane trace assist, which reads lane markers and detects other vehicles. Besides the blind-spot monitoring and rear cross-traffic alert, rear cross-traffic braking, front and rear parking sensors, and a surround-view parking camera system are available.
Overall
Ultimately, Toyota is the pioneer of hybrid technology, which at its core is an innovative self-charging powertrain that guarantees that the driver will enjoy the benefits of electric power, without any hassles or struggles.
Now that hybrid technology is becoming more efficient and main-stream, SUVs such as the RAV4 can begin to edge into the market. Drivers and their passengers can relish in the RAV4's optimum comfort and spaciousness. In 2020, drive through any town or city in extreme comfort, style, safety and leave settling for second best a thing of the past.