If you are looking for a compact pickup truck at dealerships selling used cars near Santa Ana, you may be surprised to find out that they are not what they used to be. This is simply because compact pickup trucks are no longer compact. Furthermore, sales representatives at this dealership selling used cars serving Santa Ana are proud to say that these vehicles are more comfortable and efficient than ever before.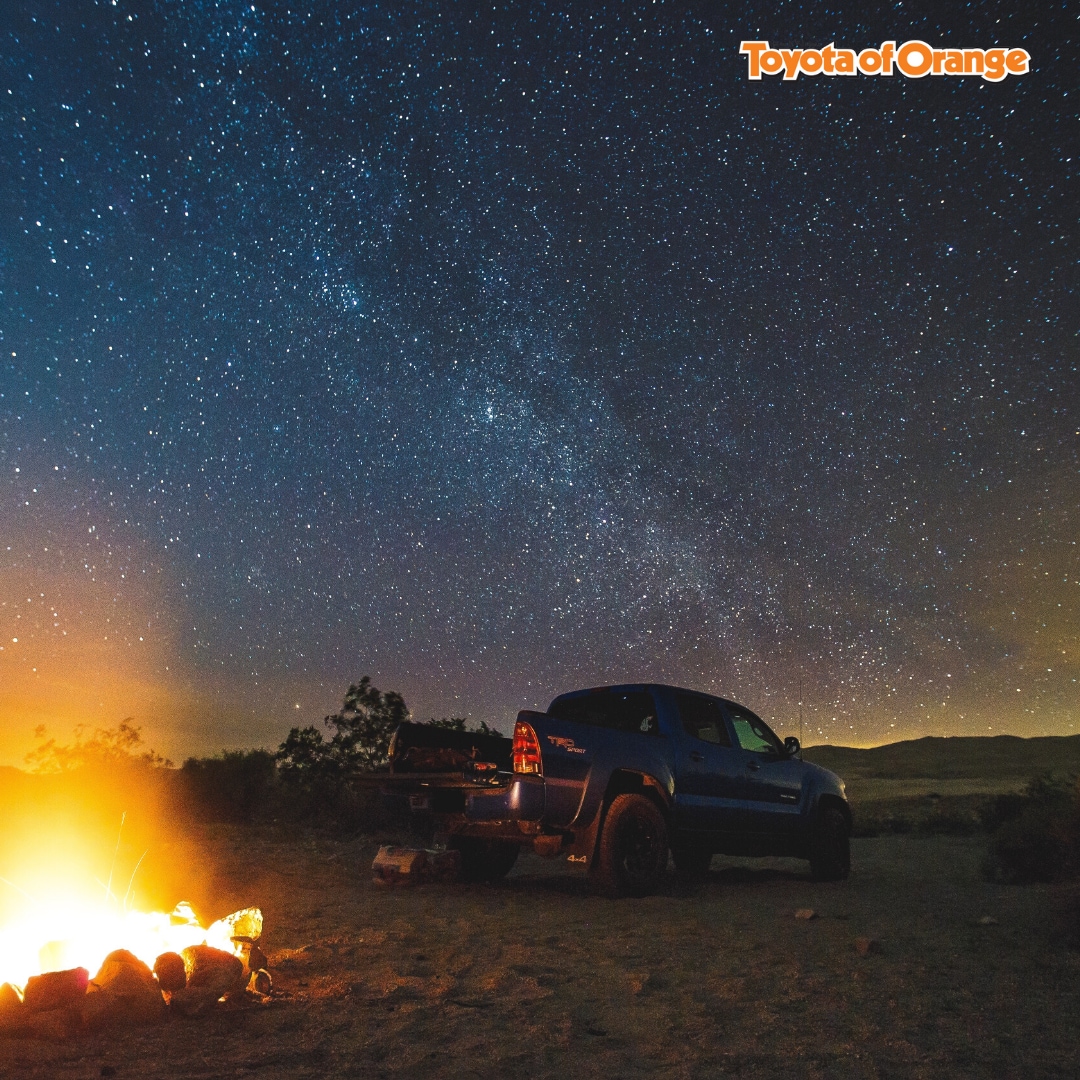 A truck that really stands out from all the competitors is the Toyota Tacoma since it has a comfortable cab, polished ride, responsive handling, great off-road capability, and is very well-built. If you go for the Double Cab, you avail yourself to more rear-seat comfort, which can actually rival the space in a small sedan. Therefore, the 2007 Toyota Tacoma is an excellent choice.
Driving
The car experts at this dealership selling used cars near Santa Ana explain to us that the extended cab models are available in either four or six-cylinder engines, whereas the crew-cab models only use a V6 engine. The standard 2007 Toyota Tacoma is equipped with a 2.7 liter, four-cylinder engine that produces 159 horsepower and 180 pound-feet of torque.
The 4.0 liter V6 engine dishes out 236 horsepower and 266 pound-feet of torque. Also, there are transmission choices that include either a five-speed manual or four-speed automatic for the four-cylinder, while V6 purchasers can select between a six-speed manual and a five-speed automatic. You can get rear-wheel or four-wheel drive on all body styles. The V6 engine has a maximum towing rating of 6,500 pounds.
When you are test driving the 2007 Toyota Tacoma at dealerships selling used cars near Santa Ana, you will soon realize that the standard four-cylinder is definitely capable. The 4.0 liter V6 is a great all-round performer, with lots of spunk and grit. Furthermore, towing heavy loads is no issue for Tacoma's powertrain.
When it comes to handling, the 2007 Toyota Tacoma acts like a true pickup from behind the wheel. It is a shining star in off-road situations and is fairly comfortable on the street.
Technology
In a nutshell, the bigger the Tacoma, the more features you can get your hands on. If you have your heart set on purchasing a regular cab, keep in mind that they are mainly used for workhorse duty and are gingerly equipped with amenities such as a tilt/telescoping steering wheel, twin auxiliary power outlets, and a four-speaker CD stereo.
If you are lusting after the more popular Tacoma Access Cab, you will be happy to learn that it comes standard with air-conditioning, an overhead console, and a six-speaker sound system. Additionally, the Tacoma Double Cab has extra features such as keyless entry, power windows and locks, and upgraded seat fabric.
You can avail yourself of other convenience features through different optional packages. Many 4WD models can be decked out with an Off-Road Package. Each body style has the PreRunner designation which signifies that the truck is RWD but has the polished look of a 4WD truck. Also, there is the Tacoma Cab X-Runner that has a unique street performance-upgrading hardware, plus an in-dash CD changer and a leather-wrapped steering wheel and shifter.
On the 2007 Toyota Tacoma trucks, anti-lock brakes with brake assist come standard. There is an optional stability control system on all models. Additionally, the crew cab model provides optional front-seat side airbags and roll-sensing full-length head curtain airbags.
The 4WD models that are equipped with an automatic transmission, stability control, and the off-road package have Hill-start Assist Control (HAC) and Downhill Assist Control (DAC). During NHTSA testing, the 2007 Tacoma earned a top five-star rating for its protection of occupants in frontal and side-impact crashes. The IIHS has given the Tacoma a top rating of "Good" for offset frontal-impact protection.
Comfort
In 2005, Toyota did a full redesign of the American and Mexican-built 2007 Toyota Tacoma is representative of a new breed of a midsize pickup truck. The result was a bigger and more robust trunk compared to a traditional compact. The 2007 Toyota Tacoma can handle a shocking amount of towing and hauling duties because of its stout frame and available 236 horsepower V6 engine.
Additionally, Tacoma's diversity of cab configurations and styles is very much appreciated by customers looking for used cars near Santa Ana. It is available in regular, extended-cab (Toyota refers to an Access Cab) and crew cab (Double Cab) body styles in both two- and four-wheel drive. Also, there is the popular PreRunner version that gives off a look and suspension of the four-wheel-drive trucks without the actual four-wheel-drive running gear.
Tacoma's overall interior design is very impressive as well. There is a lot of room no matter where you turn your head. The Tacoma does not give that confined and cramped space that usually came with previous compact pickup trucks. On all standard models, there is a composite cargo bed that merges built-in storage units, adjustable tie-down anchors and also an optional 400-watt electrical outlet.
Recently midsize pickup trucks have been stepping up their game when it comes to fitting interiors, and the 2007 Toyota Tacoma is no exception with interior materials that seem high quality for a pickup. The lower dashboard and console are a lighter color than the primary upper dashboard, which brightens up the interior.
The three clustered gauges are surrounded by chrome rings. The center stack is made out of perforated silver plastic which some people really love. The cloth upholstery is also great and the seats look amazing.
Another wonderful bonus for the 2007 Toyota Tacoma is the larger seats. They are manually adjustable seats that include lumbar adjustment. The 2007 Tacoma truck does a good job of providing the driver with a good driving position. The big mirrors support a clear view to the rear.
Also, there are solid cupholders in the center console area. When you flip down the front passenger's seatback, you can form a tray table or make room for long objects, a useful feature on very equipped models.
The Tacoma makes it easy to operate with switchgear that is effortless to use, and big rotary knobs that are easy to adjust the cabin temperature even when you have gloves on.
Overall
If you are looking for an affordable, practical and stylish midsize pickup truck, look no further than the 2007 Toyota Tacoma. If you want a truck with low maintenance, good gas mileage and with an engine that is almost indestructible, then this pick-up truck is for you!