It is becoming the norm for customers at the dealer of used cars for sale in Orange County to inquire about hybrid vehicles. It is difficult to learn anything from the appearance when comparing to their gas-engine counterparts, but under the hood, the differences speak volumes.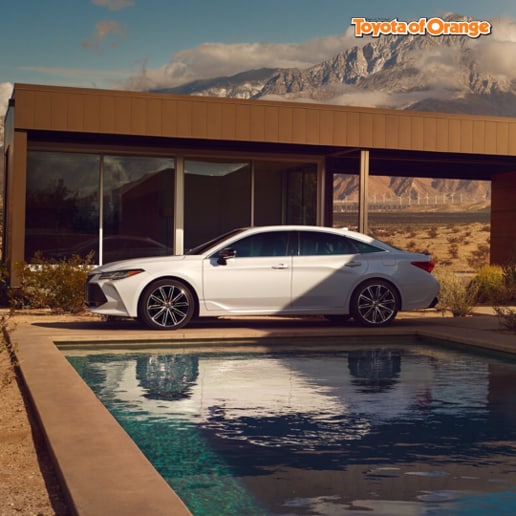 If you are new to hybrids, you should know that what sets them apart from traditional gas engine cars is that they use more than one means of propulsion.
The primary advantages that make customers flock to the dealers of Orange County used cars for a hybrid are that it consumes less fuel and emits less CO2 than conventional gasoline or diesel-engined vehicles. On average, 10 million Toyota hybrids are sold all over the world and 77 million tons of CO2 emission have been avoided because of people driving Toyota hybrids.
How Do Hybrid Vehicles Work?
Many people think that it is difficult to understand how a hybrid vehicle works, but it really isn't. Take any hybrid vehicle at the dealers of used cars for sale in Orange County, and you will see that under the hood there is a conventional engine, an electric motor, and a battery.
Not surprisingly, the most common and well-known hybrid is the Toyota Prius. Although, Toyota currently sells 33 different hybrid models around the globe. Generally, a hybrid vehicle's wheels are powered in three different ways: directly by the engine, by the electric motor alone, or by both power sources working together.
When the vehicle pulls away, and when it is cruising at 15 mph, the Prius only uses the electric motor for power, which makes it very economical for stop-start city driving. The only time when the petrol engine jumps in is when the speed increases, and there is hard acceleration.
The Toyota Prius also comes as a plug-in version. As the name is a subtle giveaway, a plug-in hybrid can be plugged into an electric outlet to recharge the batteries, and it can also be charged when it is on the move.
Overall, a plug-in hybrid vehicle is a cross between conventional hybrids and completely electric vehicles. Even though plug-in hybrid vehicles have a conventional engine, they have larger batteries than regular hybrids and can drive longer distances on just electric power. In some circumstances, they can drive up to 30 miles.
What Are The Advantages Of A Hybrid Vehicle?
The first question that many customers at the dealers of Orange County used cars ask is, "How does a hybrid vehicle drive?" In truth, driving a hybrid vehicle is just like driving a conventional automatic car, so there is no compromise on the car's performance.
Many powerful and energetic hybrids have a selection of power modes that range from eco to power, allowing the driver to select maximum efficiency or performance, depending on the driving conditions.
If what has been putting you off a hybrid is that you think you won't get a lot of range and end up stranded in the middle of "nowheresville", then you're in luck. Since hybrids have the ability to charge up their own batteries, the car will keep on going, keeping your range anxiety at bay.
Should You Purchase A Hybrid Vehicle?
If you are thinking about paying dealers of used cars for sale in Orange County a visit soon and considering whether or not you should go for a hybrid vehicle, you should know that a hybrid car will suit you the most if you do a lot of your mileage in and around town. You can take advantage of running on electric power only, which essentially means free travel.
However, if you do a lot of short trips and do not require the extra adaptability of a hybrid, then you might be better off with an electric vehicle, which will provide you with cheap urban travel and no tailpipe emissions.
What Are The Best Toyota Hybrids To Buy?
The process of buying a conventional vehicle can be an overwhelming one, so buying a hybrid vehicle, especially if it is your first time, can be quite a complicated matter for many. Fortunately, we have noted a few of the best Toyota hybrids for 2020.
Toyota Prius Plug-In Hybrid (Prius Prime)
The Prius Plug-In Hybrid is more well known in the U.S. as the Prius Prime. It is designed with intelligent technology and careful engineering. From 2017 to the present, the Prius Prime can be driven only on electric power for up to 25 miles before the gas engine intercepts.
Standard equipment for the Prius Prime includes the following:
Smart-flow climate control with pollen filtration

Fabric-trimmed heated front seats with armrests and seatback pockets, six-way adjustable driver seat, and four-way adjustable front-passenger seat

One front and one rear 12-volt auxiliary power outlet

One front USB power outlet
Toyota Avalon Hybrid
If you are looking for a large car with a smooth and spacious ride, look no further than the Toyota Avalon Hybrid. It has recently been redesigned with a few more added features and has 15 horsepower more than its predecessors. If you prefer a car with ample trunk space, then you will appreciate the fact that the Toyota Avalon hybrid does not have the battery pack in the trunk but rather underneath the rear seat.
The standard features of the Toyota Avalon Hybrid consist of the following:
Blind-spot monitoring

Rear cross-traffic alert

Nine-inch touch screen

Heads-up display

Surround-view camera
Toyota Camry Hybrid
Starting from 2018, the Toyota Camry Hybrid received many updates from the previous generation (2012 to 2017), such as a seven-inch touchscreen infotainment system, navigation, and Apple CarPlay® and Android Auto™ connectivity. If you prefer to select different drive modes to suit varying road conditions, the Camry Hybrid provides you with four options: Normal, Sport, Eco, and EV.
The base model of the Toyota Camry Hybrid has the following features:
Dual-zone automatic climate control

Adaptive cruise control

Automatic high beams

Lane-departure warning with steering assist

Amazon Alexa compatibility
When hybrid vehicles were first mass-produced and sold to the public in 1997, it took a while for customers to catch on. However, nowadays over 90 different countries and regions are selling Toyota hybrids. By 2020, Toyota has targeted 15 million hybrid sales.