Cars and cold weather do not mix well. The low temperature reduces the vehicle's functionality, diminishing its overall performance and making it more prone to accidents. Keep your car in top condition through winter by following this pre-winter prep guide from near Santa Ana auto dealers.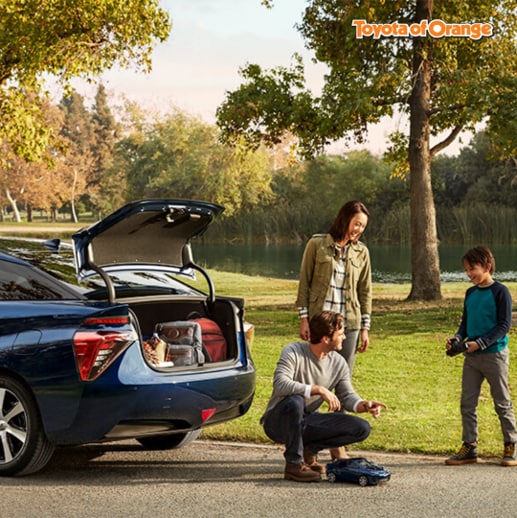 How Extreme Cold Damages Cars
Below-freezing temperatures pose numerous threats to cars. If you don't take measures to brace your vehicle for the season, you may experience the following issues due to the cold:
Dead battery

Thickening of the car system's fluids

Worn out tires

Corrosion

Leakage

Weakened spark plug reliability

Wiper malfunction

Washer solvent failure
Not only can these issues cause costly damages to your vehicle, but they also make your car unsafe, not just through the winter, but even after the cold months are over.
Smart Ways to Prepare Your Car for Cold Weather
Keep your car in its best working order by fortifying it against the cold. Follow these preparation tips from your auto dealers near Santa Ana:
Get a comprehensive tune-up before winter begins.
Let experts assess your car for issues, prevent potential problems, and implement measures to prepare it for the colder weather. Get serviced before the season starts. If your area is already well into the harsher months of winter, drive to the nearest motor vehicle service as soon as the weather clears up.
Have your battery checked.
Battery capacity diminishes as the weather grows colder. Take your car to a mechanic often for battery tests to ensure it remains in peak condition. Reduce the risk of your car failing to start by parking it in a garage. Remember to keep jumper cables handy whenever you're on the road in case of breakdowns.
Assess your tire pressure monthly.
Tire pressure can decrease as the weather gets colder. Make sure your wheels are properly inflated by checking their pressure levels every month. Find the optimal inflation level of your car by the door jam on the driver's side. If your area often experiences below-zero temperatures during winter, consider investing in winter tires from your local auto dealers near Santa Ana.
Aside from ice and snow, you also must be mindful of road salt whenever you drive in the winter. Salt can deal serious damage to cars over time as it can rust metal. Protect your vehicle from corrosion by giving it a coat of wax. Apply generous amounts to the wheels, front grille, and quarter panels since salt tends to build up in these areas more frequently.
Be extra careful when on the road.
Keeping your car at peak performance during cold weather doesn't end with taking precautions. You also need to observe winter-specific safety measures every time you go for a drive. Follow these safety tips from near Santa Ana auto dealers for a hassle-free driving experience during the winter:
Drive slowly.

Make sure your car is free of snow and ice before driving.

Maximize your car's weather- and terrain-specific safety technology.

Keep useful items, such as a shovel and jumper cables, in your car.

Maintain some distance from other vehicles.

Master using your brakes to avoid locking them up while driving on snow and ice.
Planning to Get a New Car This Winter?
Think long-term and buy smart by investing in a car that can power through different terrains, keep you safe on the road, and offer excellent fuel economy. Consider the 2019 Toyota Mirai.
The 2019 Toyota Mirai is powered by hydrogen, offering zero-emissions transportation, pleasant handling, and a suite of smart driver-assistant features. It comes equipped with the Toyota Safety Sense (TSS) for a safer driving experience. Key features include adaptive cruise control, lane departure alert, pedestrian detection, blind-spot monitoring, and forward-collision warning. The 2019 Toyota Mirai also features a heated steering wheel and heated power-adjustable front seats, perfect for long winter drives.
Want to learn more about this top-of-the-line mid-sized sedan and other premium Toyota models? Call Toyota of Orange now at 714-907-4742!