As coronavirus infections are ravaging the United States, many states and counties have come up with severe restrictions on business operations and personal interaction. Although this has been proven to slow down the rate of infection, consequently it has also critically hampered business growth. The industry has changed drastically considering that, before the pandemic hit, this year saw the best sales outcomes in history at Toyota dealer near Anaheim!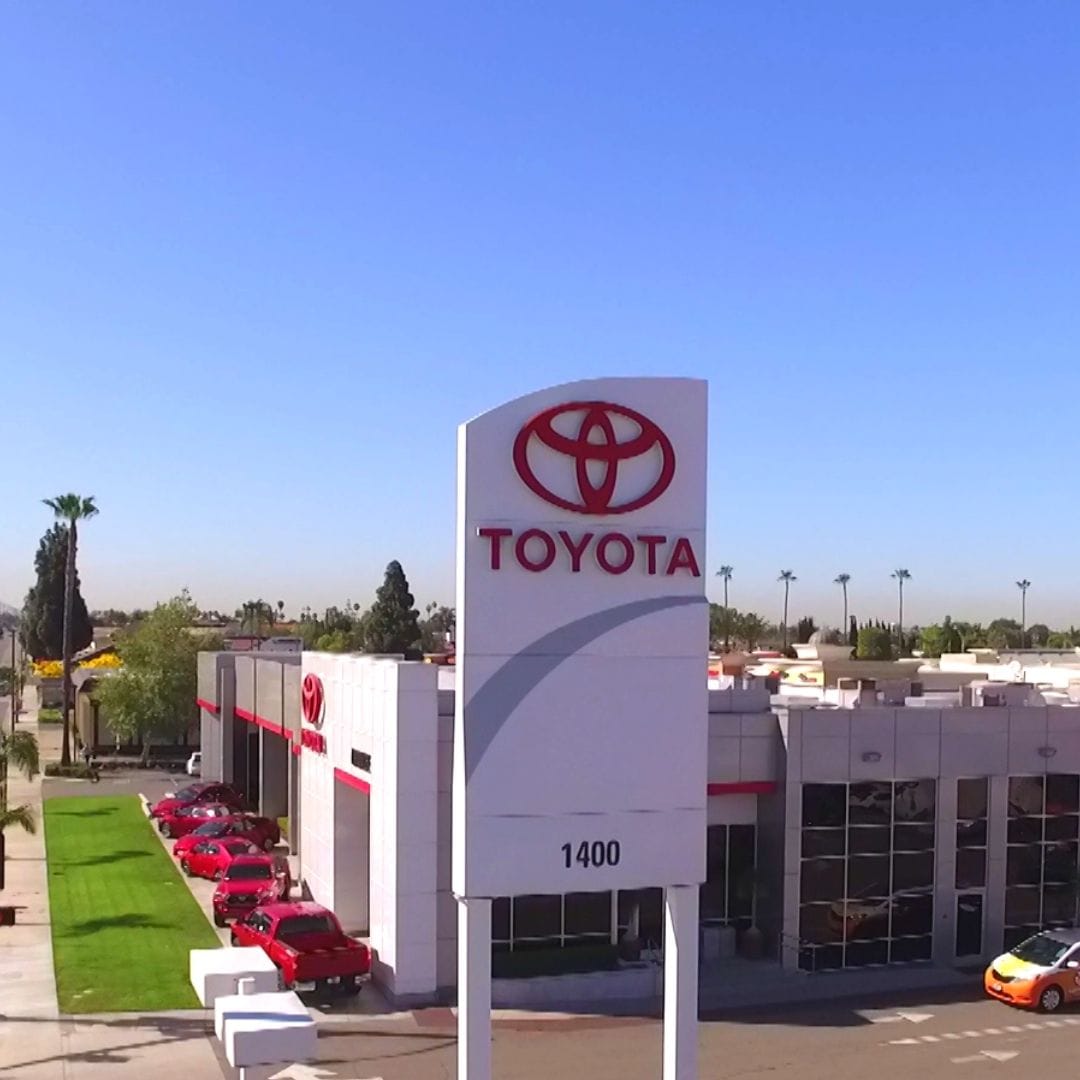 Toyota is doing its best to help stop the epidemic and support those infected by the Coronavirus, while at the same time trying to keep employees working and the business operating. Here is a summary of the Coronavirus financial relief and new car incentives Toyota has put together to deal with the crisis.
What Are The Relief Programs For Toyota Customers?
It's good news for many Toyota customers that Toyota's finance partners Toyota Financial Services (TFS) and Lexus Financial Services (LFS) are supplying payment relief alternatives to customers who are affected by COVID-19, which is another name to the list of Original Equipment Manufacturers (OEMs) offering Coronavirus Car Payment Plans.
As it stands, current customers who cannot keep up with their car loan or lease payments at a Toyota dealer serving Anaheim because of illness or insufficient income may be eligible to benefit from finance contract payment extensions or lease deferred payments. Also, Toyota Financial Services (TFS) and Lexus Financial Services (LFS) are offering options to help customers at or near the end of their lease who are affected by the pandemic.
Customers who want clarification of their account and payment options are being informed to get in touch with the TFS and LFS by phone or email. Toyota Financial Services customers can call 800-874-8822 or contact TFS via email using the mail center function after logging into ToyotaFinancial.com. Lexus Financial Services customers can contact 800-874-7050 or get in touch with LFS via email using the mail center function after logging into LexusFinancial.com.
What Are Toyota's New Car Incentives?
Contrary to many other car manufacturers, Toyota has not declared any national low-interest financing, rebates, deferred payments, or any other incentives on its vehicles. Alternatively, Toyota put a halt to its March "sales event" advertising and began running a new national ad campaign "We're here for you" which is happening at Toyota of Orange. It is a positive message that looks into the future when the world is clear of COVID-19. Additionally, Lexus has issued its own advertising theme designed to restore confidence to luxury customers, saying that Toyota puts "People First".
Business continues (even though it's not as normal) and there are many regional and local promotions that differ by area.
In a few regions, buyers can hold off their first monthly payment for 90 days on vehicles like the Toyota Camry midsize sedan, Corolla compact sedan, Corolla Hybrid compact sedan, and Tacoma midsize pickup. Toyota's RAV4 compact SUV and Mirai fuel-cell sedan are two vehicles that have special incentives in specific areas of the country.
You should check with Toyota's website or with a Toyota dealer near Anaheim to find out what incentives are available in your area.
What About Toyota Factory Closures?
Due to the ongoing COVID-19 pandemic and what is being referred to as a significant reduction in vehicle demand, Toyota has suspended production on all its automobile and component plants in North America which include Canada, Mexico, and the United States. At the moment, the plan is to keep manufacturing facilities closed past April 17, continuing production on April 20. In the midst of this manufacturing hiatus, Toyota's service parts depots and vehicle logistics centers will carry on operating.
On the other hand, in China, Toyota has restarted production at all four auto plants to its normal manufacturing levels.
Toyota will suspend its plant in Russia for five days starting Monday. The Japanese car manufacturer said vehicle and parts factories that have seen operations suspended in six other nations, including Britain and Turkey, will possibly be suspended at least until April 19.
The worldwide pandemic is agitating Toyota and other Japanese vehicle manufacturers as they globally halt production. Furthermore, Toyota is said to be looking for a ¥1 trillion ($9 billion) line of credit from Japanese banks.
Moreover, Toyota has prolonged suspension periods in Brazil and Malaysia and will halt production at three factories in Thailand for around 10 days.
Toyota has notable design, engineering, and assembly facilities in North America. Since commencing its first factory in the region, it has manufactured more than 40 million cars and trucks on this continent, including 10 factories in the United States. Toyota engages more than 47,000 people (over 36,000 are in the U.S.) and more than 25,000 are affected by factory closures.
What's Toyota Economic Outlook And Sales Forecast?
The fast outbreak of the coronavirus crisis will definitely have an effect on total vehicle sales and on Toyota's overall vehicle sales in 2020. However, what still has to be ascertained is how long the dramatic drop in economic activity will last, and what the long-term effects of it will be. As of now, Toyota has not made any public statements on the effects the pandemic might have on the U.S. vehicle sales and its sales for 2020.
Some experts are claiming that both the virus as well as its effects on new vehicles are anticipated to grow in severity until the end of April. These developments will be different across the United States with some markets behind others.
Besides the fundamental uncertainty of the virus's progression, the main determining factor for vehicle sales will be legal restrictions on dealership sales operations and consumer activity. While this indicates a huge drop compared to 2019 sales, there are some positive determinants. The auto industry has time and time again shown an ability to make up for lost sales because of short-term disruptions, so the auto industry has the ability to get over this virus-related sales disruption.
The Toyota dealer specifically Toyota of Orange near Anaheim believes that the number of sales that are going to be compensated will be affected by the overall economic environment that occurs after the virus has passed.