Ever since the introduction of the Prius hybrid, Toyota has continued to be a pioneer of electric vehicles in the automotive industry. Auto dealers near Santa Ana have closely followed the company's evolution from 1997 to 2015, when the first hydrogen fuel-cell electric vehicle, called the Toyota Mirai, launched for North American customers. This innovative technology has continued to grow in recent years and Toyota is presently preparing near Santa Ana auto dealers for the second-generation Mirai. This redesign has focused on improving design features, technology, and performance to deliver a high-end sedan.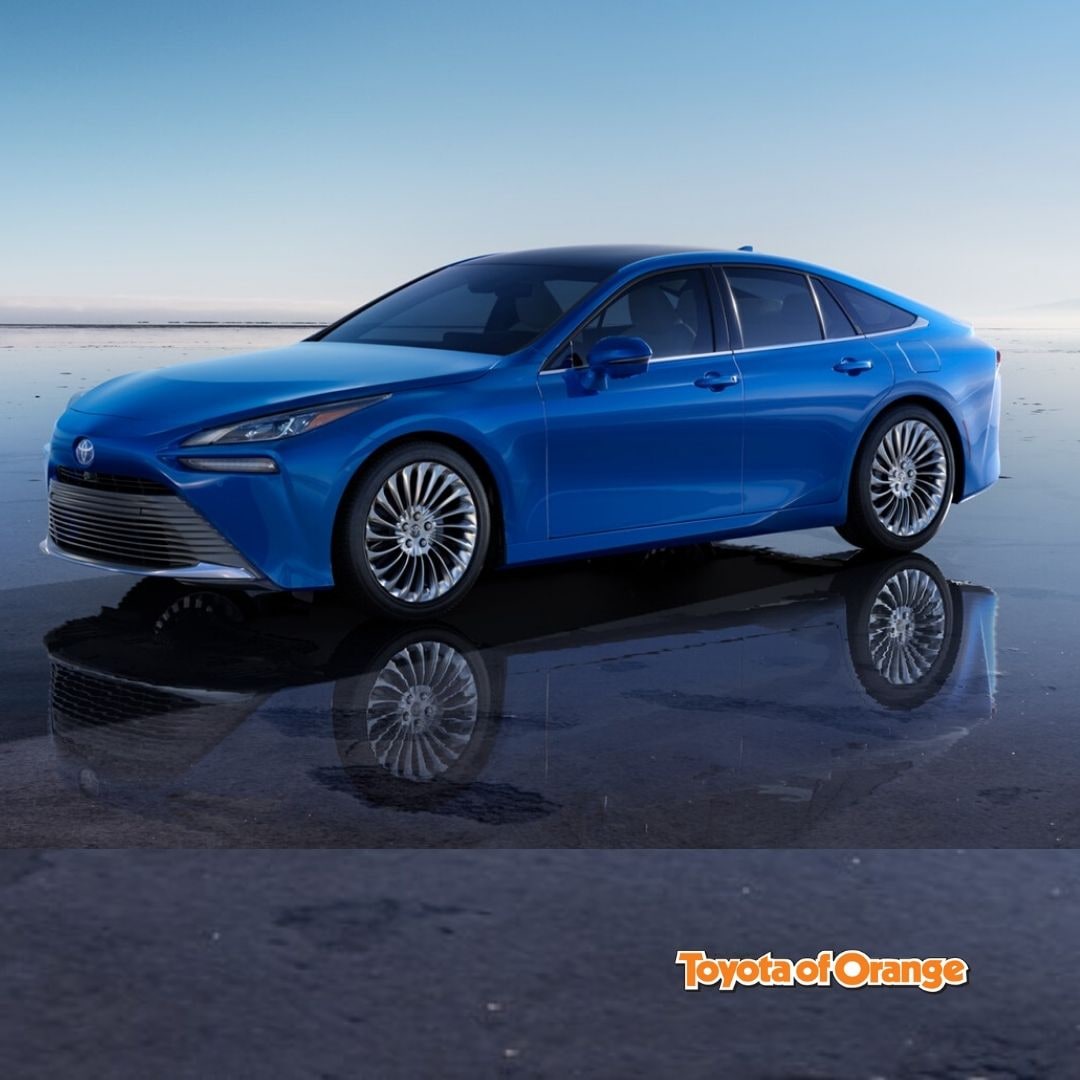 The 2021 Toyota Mirai delivers a polished coupe-like design with enhanced passenger seats on a rear-wheel-drive platform. This new model is predicted to join the ranks of current vehicles at auto dealers near Santa Ana by the end of 2020. With the debut of the new Toyota Mirai, it is easy to wonder what other adjustments Toyota will make to driving technology in the future.
Auto dealers near Santa Ana are particularly excited about the new performance abilities of the 2021 Toyota Mirai thanks to advanced technology. The advanced fuel cell system and enhanced storage capacity of hydrogen create a 30% improvement in range for the vehicle. According to Toyota representatives, the 2021 Mirai will also provide a smoother ride than previous models.
The Chief Engineer of the vehicle, Yoshikazu Tanaka, explains, "We have pursued making a car that customers feel like driving all the time, a car that has emotional and attractive design appeal, as well as dynamic and responsive driving performance that can bring a smile to the faces of drivers."
While the Toyota Mirai is technically an electric car, there are some differences to its system that allow it to function without ever being plugged in. A hydrogen fuel-cell electric vehicle creates its own electric power by using hydrogen and oxygen, which means that the vehicle only emits water rather than toxic gasses. Drivers can take this vehicle to an SAE-conforming hydrogen fueling station and refuel in five minutes or less. These stations currently exist in California and Hawaii; however, there are plans to add them to other states in the U.S.
Many experts in the field are predicting that fuel-cell electric mechanics will be involved in the future of driving technology, becoming more widespread and accepted around the world. Toyota is archiving this achievement for further development as it also focus on creating battery electric vehicles.
Created on a rear-wheel-drive platform, the 2021 Toyota Mirai is already noticeably distinct from its predecessor, which relied on front-wheel drive technology. Now, the new Mirai model offers a lowered and stretched out body that can be emphasized with 20-inch alloy wheels. This redesign allows the Mirai to achieve aerodynamics and greatness of style.
The second-generation Mirai offers an improved interior with room for five passengers in the spacious cabin. So, while the exterior mimics the luxury of a coupe, the actual design allows for convenience and practicality. The hydrogen fuel-cell electric vehicle is available in a new color variety called Hydro Blue.
The 2021 Toyota Mirai offers a refined, contemporary look while still remaining comfortable for passengers. The modern design may appeal to many luxury vehicle owners and the Mirai also maintains a perfect balance of sound and smoothness on the road.
The dashboard provides clean, running lines in the Mirai interior, allowing drivers to appreciate the organization of technology and simplicity of design. The new model provides an 8-inch digital combination meter that comes standard as well as an available digital rearview mirror that functions with a rear camera. With the Toyota Premium Multimedia system, the Mirai offers navigation, a 12.3-inch high-resolution TFT touchscreen, and a 14-speaker JBL sound system.
Hydrogen fuel cell electric technology is an innovative addition to the automotive industry that functions as a powertrain system. In theory, these mechanics can be scaled down to power smartphones or scaled up for the powering of buildings. Toyota is continually testing fuel cell powertrains by integrating this technology into freight carrying semi-trucks, which now have a hauling capacity of 80,000 loads. These are actively used in large ports in California.
Hydrogen fuel cell electric vehicles will be further introduced into the market as the technology becomes standardized. As the development of this system continues, the cost will likely drop for consumers, and the ability to power multiple models will increase. One of the most convenient features of this vehicle is its ability to refuel within 5 minutes, much like a gas-powered vehicle and unlike its long-charging electric cousin.
Some car enthusiasts may still have an incomplete understanding of hydrogen fuel cell electric vehicles, which are so new to the automotive industry compared to electric vehicles. The best method for conceptualizing this new system is recognizing that there is no plug-in required. The hydrogen fuel cell electric vehicle is electric but there is no need for the same charging period that an electric vehicle requires to function. Much like a gas-powered vehicle, this fuel cell electric technology only needs about five minutes to refuel. However, the fuel itself is actually hydrogen that is compressed rather than gas. The hydrogen fuel cell system uses this hydrogen fuel combined with oxygen to create electric current, heat, and water.
While hydrogen fuel cell electric vehicles are so new to the market, this kind of technology has been around for quite some time. Back in 1839, a physicist from Whales decided to join oxygen and hydrogen with an electrolyte present in order to make electric current. In the 1960s, space crews were utilizing this system in the Gemini and Apollo spaceships. The technology allowed for water and electricity to be produced. Since then, many different kinds of industries have utilized fuel cell technology to power certain systems. This is perhaps due to the fact that hydrogen is such a readily available source.
While fuel cell technology has been around for quite some time, it only just became an effective system for automotive use in recent years. Toyota has been testing and evaluating this technology since the production of the first Prius. This is why the Mirai maintains some engineering elements of the hybrid. Both the first and second generation Mirai models generate power with Toyota's solid-polymer electrolyte fuel cells. Toyota patented this technology and then decided to share it with the world without royalty costs so that hydrogen fuel cell electric vehicles can become more widely produced.