This is the most upscale version of a Prius Irvine Toyota dealer has ever seen. So, if you missed the 2015 Toyota Prius Plug-in Advanced Hatchback when it first came up, now is your chance to scoop one up! The Toyota Prius plug-in debuted in 2012 as the sister car to Toyota's very successful hybrid model.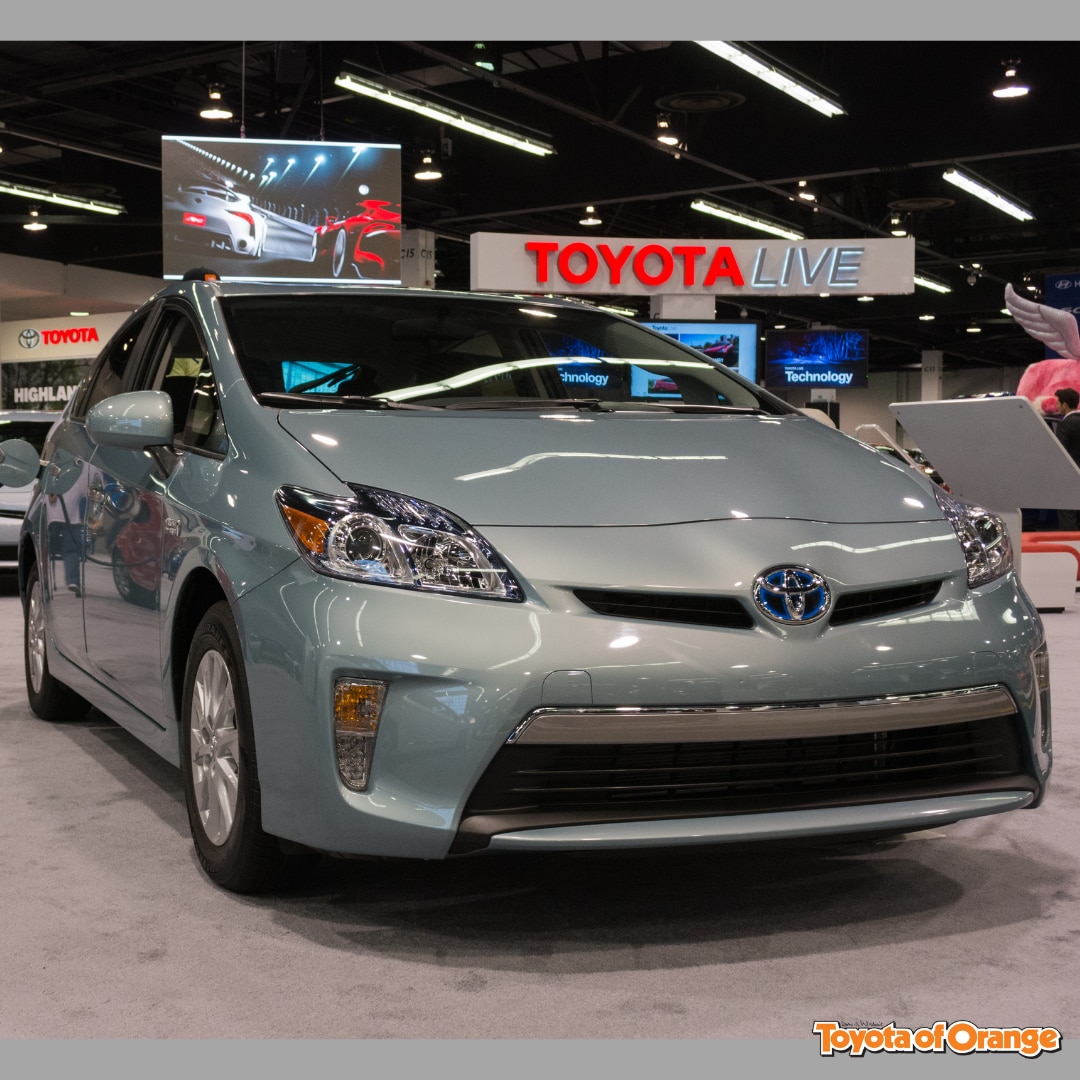 Driving
One main difference that separates the Toyota Prius to the 2015 Toyota Prius Plug-In is the additional plug-in rechargeable battery pack that provides the driver with 11 miles of all-electric cruising distance. This 2015 edition of the Toyota Prius is a midsize gas/electric hatchback vehicle that can hold up to five passengers. It comes in two trims - the Base and the up-featured Advanced.
Irvine Toyota dealer explains that the drivetrain includes a 1.8-liter inline 4-cylinder (I4) gasoline burner mated with a pair of plug-in rechargeable electric motors and a reinforced continuously variable transmission (CVT). The car has 134 horsepower and 153 pound-feet of torque, while this hatchback's battery pack sports 4.4 kWh of capacity and it can be recharged when plugged into a 120-volt system. To complete recharge of a fully depleted battery with a 120-volt system takes up to 3 hours, but using the convenient 240-volt system reduces charging time at about half.
This midsize hatchback may not win any awards for acceleration and speed since it goes from 0-60 in 10.5 seconds. However, it does shine through when it comes to class-leading fuel efficiency. Once all the electric juice is used up, the Prius Plug-in is good for 50 mpg combined (51 city/49 highway). It is a plug-in vehicle, but it is still dual fuel. Therefore, the car should always have gasoline, but the added benefit is that you can plug it in and charge it to run on battery power. Plus, if you forget to charge the battery (or you were feeling too lazy to do it) the gasoline engine will come to your rescue. However, we do recommend you frequently operate the car with the battery because it is great for the environment and your pocketbook too!
Technology
Fuel-saving is not the only thing the 2015 Toyota Prius Plug-in can do, because it has a wide range of perks. First of all, both trims come with 15-inch alloy wheels, a rear spoiler outside, heated front seats, full power accessories, and a hybrid-specific trip computer decked out inside the car. Also, both trims have sport cruise control, telescoping tilt-wheel steering, and a rear-view camera as standard equipment. Irvine Toyota dealer doesn't want to forget to tell you about the auto climate control, Bluetooth hands-free calling, Entune infotainment with smartphone connectivity and a hard-drive-based navigation system.
If you opt for the Prius Plug-In Advanced, expect a few extra technological features such as standard auto-dimming rear-view mirror, a heads-up windshield display, enhanced Entune and navigation, and a 7.1-inch touchscreen. The Base provides a single-CD player with 6 speakers, satellite radio and auxiliary audio input, while the Advanced features a standard 8-speaker JBL premium stereo system. The 2015 Prius Plug-In Base trim still qualifies for some of the tidbits that are offered as standard in the Advanced as optional equipment.
The Toyota Prius Plug-In doesn't lack any safety features either with its standard anti-lock brakes (ABS), front side-mounted airbags, front and rear head airbags, and daytime running lights. The advanced trim has a standard post-collision safety system and Toyota's Entune-integrated Safety Connect emergency telematics. The car has front fog/driving lights, LED headlights and forward collision warning. Both trims are geared up with the well-known and favorited VIP Security technology for almost worry-free overnight parking when in sketchy environments.
Additionally, the Technology Package possesses adaptive radar distance measuring cruise control, which allows you to set the following distance at 1 to 3 seconds. This is quite useful when you are driving behind another car. For example, you set the cruise control for 80 miles an hour and the car in front of you is going 45 miles per hour, the cruise control in the 2015 Toyota Prius Plug-In will automatically track that car and go the same speed as the vehicle ahead of you. It is an ideal feature to have if you are stuck behind a "genius" who is speed switching from 40 to 80 miles per hour. This takes the stress out of your driving experience because the only thing you have to do is steer.
If that "genius" in front of you decides to slam on the brakes while you are distracted for that split-second, the Prius will automatically brake. This near panic stopping will surely grab your attention and will give you the opportunity (if you like) to take control of the vehicle. This feature that Toyota has implemented in the 2015 Prius will help you avoid collisions, particularly during the day when you have the sun's glare in your eyes, or at night when the pitch-black darkness makes things hard to see. Toyota has considered the fact that it can be very challenging for drivers to see during certain times of the day.
Comfort
The 2015 Toyota Prius Plug-In has five soft and comfortable seats within a spacious cabin with its ample head and legroom. The driver's seat is an eight-way adjustable seat with a power lumbar. The back seats fit adult passengers luxuriously without cramming them in awkwardly. Also, unlike many other hybrid vehicles on the market, the Prius Plug-In's battery doesn't hog up cargo space. This vehicle provides the same 21.6 feet of cargo space as the standard Prius.
If the 21.6 feet of cargo space isn't enough for your carrier and transportation needs, the rear seats fold 60/40 to increase the space even further. The car has two complete sets of LATCH car-seat connectors in the rear outboard seats, along with a tether anchor in the middle seat. Both standard and advanced trim come with cloth upholstery and heated front seats, whereas leatherette upholstery is available for advanced trim.
Overall
This may not be the hybrid technology for the future of motoring, but it is a stepping stone for something more imperative to come down the line. There could be a time, not so far in the world to come that plug-in technology will be the well-liked avenue for hybrid buyers. Prius Plug-In models are a very rare breed of cars to find on the market. If you are lucky enough to come across one, and you are a Prius admirer, Irvine Toyota dealer thinks you will like it.
At the end of the day, if you want to be environmentally-friendly and use electric power for a good majority of your time on the road, but still want a traditional engine available for longer journeys, then the 2015 Toyota Prius Plug-In is an affordable car that can do just that for you!