Being an American means having the privilege to drive a truck like the 2016 Toyota Tundra. Toyota dealerships in Orange County knows all too well that the most profitable segment in the American automobile market is full-size trucks. However, because there is such a demand for big monstrous trucks in the good ole' US of A, the competition is fierce with so many fresh new styles and technologies hitting the market. Although that being said, the Tundra is still a capable and good looking car for those who can still remember the days of what driving a truck felt like, and we are going to show you why.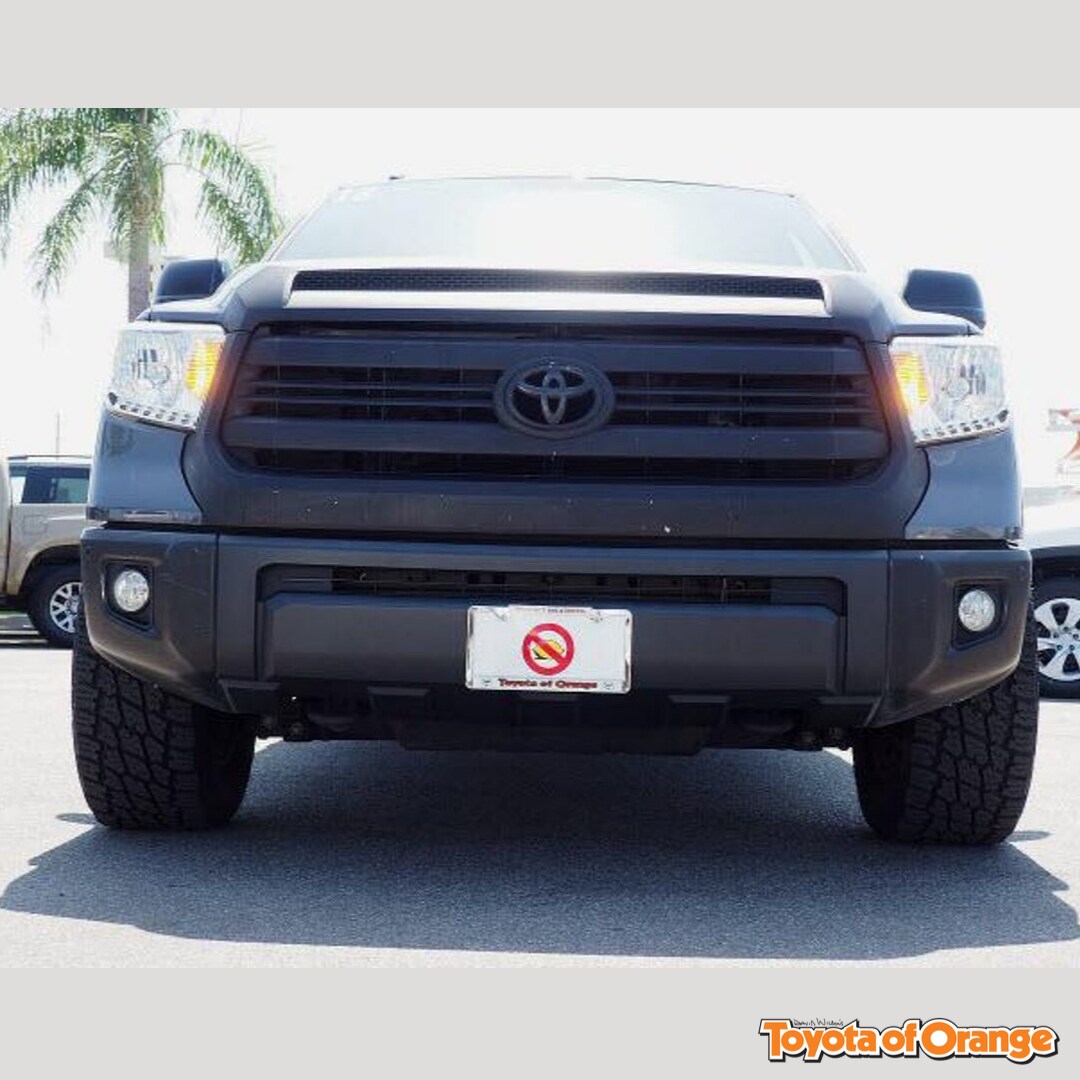 Driving
One thing is for certain, the 2016 Toyota Tundra is a can-do type of car. It has a whopping 381 horsepower with a 5.7-liter V8 engine that delivers 401 pound-feet of torque and 10,500-pound towing capacity. Toyota dealerships in Orange County claims it to be a beast of a car! When it comes to power and driving capabilities the Tundra can hold its own with the competition. The engine has a nice sturdy and muscular sound, and it has a six-speed automatic transmission that transmits power to all four wheels whenever you need it through an electronic transfer case. The only downside is that this monster of a truck only does 13 mpg in the city and 17 mpg on the highway, with a 15 mpg combined. Hmmm… well you can't win them all, can you?
The Tundra has a conventional leaf-spring and live-axle suspension setup, which gives it that "old school" full-size truck ride. Nowadays, similar trucks to the 2016 Toyota Tundra are equipped with a coil spring suspension and have an aluminum body, which goes to show how traditional the Tundra is. So, if you aren't too fussy about fuel economy and want your truck to drive like a truck, the Tundra is your best choice from used car dealerships in Orange County.
Another important point to mention is that the 2016 Toyota Tundra is a full-size pickup truck that comes in three cab styles - regular cab, extended "double" cab and "CrewMax" crew cab. Also, there are two wheelbases and three-bed lengths which are a 5.5-foot short bed, 6.5-foot standard, and 8.1-foot long bed. When you go for a Double Cab and CrewMax style, you can seat five or six passengers, but this depends if you go for a front bench. The regular cab only seats three passengers.
Technology
Even though the 2016 Toyota Tundra is an oldie it is still a goodie with its modern-day features. The truck comes with an upgraded Entune infotainment system, that provides real-time traffic and weather updates. The system is pretty simple to use so you don't need a degree from an Ivy League school just so you know how to use it. There is a 7-inch screen that is very clear to read and if you opt for the Platinum trim you get safety and visibility systems included.
Other standard high-tech features include heated mirrors and wipers, USB ports, and an auxiliary jack. If you go all out for the SR5 trim, you can benefit from additional luxuries such as fog lights, HD and satellite radio, a tilt-and-telescoping steering wheel, and an auto-dimming rear-view mirror. At the same time, the Limited trim adds automatic headlights and dual-zone climate control, a navigation system, and power-sliding rear window.
Comfort
Even though you have to brace yourself for the Tundra's stiff suspension, it is a very comfortable car whether you are situated in the front or the back. When you go for the "CrewMax" cab style you get more a lot more room in the front seat than most passenger cars have to offer today. Many long-legged drivers who fully recline in the CrewMax cab cannot get over how comfortable they feel, even after a whole day of driving. Steering the 2016 Toyota Tundra doesn't feel awkward and weighty, even if you are stuck in tight traffic and cramped parking spaces.
The car is very stylish so you will look good as you cruise along the roads in your town. If you go for the Platinum trim, you can avail yourself to quilted leather inside and on the heated as well as ventilated front seats. A JBL sound system joins forces with the upgraded Entune infotainment system, so you can listen to your tunes with awesome sound quality while you get updated with the latest real-time traffic and weather details. There are daytime running lights for additional safety and a power moonroof for that extra pizzazz. Another creature comfort that comes in the platinum trim is a blind spot monitoring, rear cross-traffic alert, and parking sonar.
A Tundra CrewMax has a 5.5-footbed in the rear to cater for your extra transportation needs. It can drive over and through things without any hassles or difficulties. The 2016 Tundra has a new standard integrated brake controller that gives the truck the ability to pull practically anything.
Overall
Toyota dealerships in Orange County can't deny that the stiff suspension and poor fuel economy is a bit of a downer. Nevertheless, the Toyota Tundra is still a very special vehicle. Pickup trucks just like peanut butter and jelly sandwiches and John Wayne movies are proud and classic American concepts.
You must realize that the Tundra was the first full-size pickup truck that was built by a Japanese automaker within the United States. Toyota Tundras were first produced in May 1999 at the Toyota Motor Manufacturing in Indiana and then moved to the Toyota manufacturing plant in San Antonio, Texas in 2008. Since then, it is still the only full-size pickup truck that is assembled and made in Texas.
The 2016 Toyota Tundra truly is an American car that was built for its people and country. This truck has come a long way from its humble beginnings in 1998 when the Tundra was unveiled at the Indiana State Fair. Today, it is one of Toyota's most sturdy and reliable trucks that is built in America, to offer great value to the American people.