Toyota broke the internet record back in 2013 when they announced they would be joining forces with Subaru to get back to their "old school" roots and build a rear-wheel-drive sports coupe. If you are looking for a car that is perfect for day-to-day use and turns a few heads on the track, car dealerships near Santa Ana suggest you take the 2013 Scion FR-S Base Coupe out for a test spin.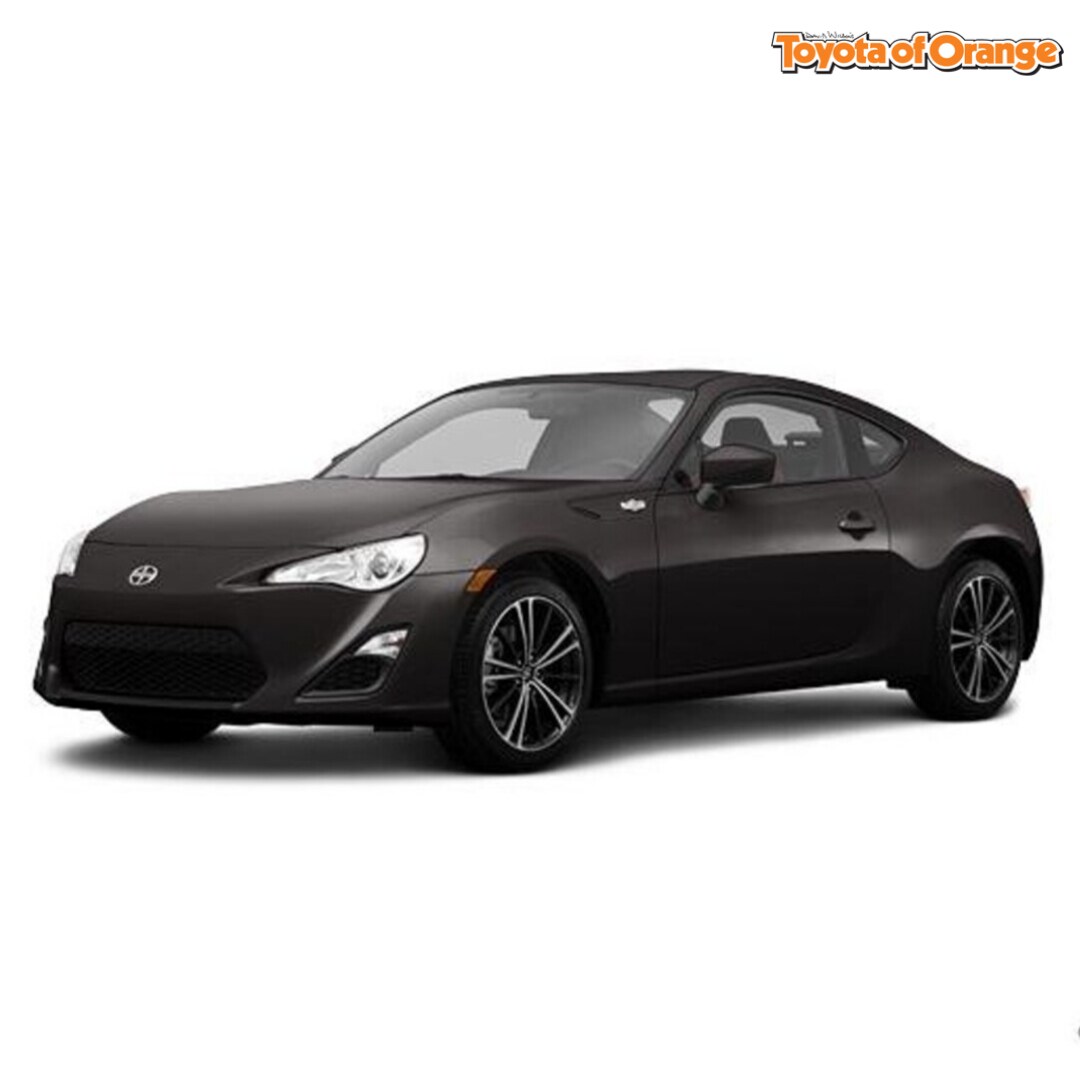 Driving
As mentioned before, the FR-S has a rear-wheel drive and a Subaru sourced 200 horsepower four-cylinder engine, which has 150 pound-feet of torque at 7,000 rpm. The Scion FR-S Base Coupe may not have as much horsepower as its competitors, but dealers of used cars serving Santa Ana points out that the Scion is hundreds of pounds lighter.
Since this car is so nimble and lightweight, many customers at car dealerships near Santa Ana who take the 2013 Scion FR-S Base Coupe for a test drive get lots of joy when they take on corners with this sweet ride! The car has an electric power-assist system, which detaches the driver a little from the feel of the car, but not enough to take away the pleasure of driving this vehicle. It has strong and continuous brakes that do not show signs of fading or overheating even if you do lap after lap on the track to show everybody what this beauty can do!
Many drivers love the car's agile and accurate handling and even go as far as to compare its performance to expensive, luxury sports cars.
The FR-S comes standard with a six-speed manual transmission, however, an automatic transmission is also available. If you opt for the manual transmission, estimated fuel economy is 22 mpg in the city, and 30 mpg on the highway.
When you compare modern sports cars with the FR-S's 215/45-17 tires, you will soon come to the conclusion that they are skinny. If you are a car aficionado, you will notice right off the bat that they are Prius tires. These Michelin Primacy HP tires are exactly the same as those found on the Prius's optional Plus Performance package. Although they don't give that grip and stickiness that many of us love from our rolling sports machines, that bit of slipperiness makes the FR-s a very lively and playful car to drive. Nevertheless, if you want more grip, that is easy to get. All you have to do is change the car's footwear for something more forceful.
Technology
The Scion FR-S has a few gadgets to keep the techies happy. The car comes with a base and an optional Pioneer head unit. If you go for optional, you get a bunch of advanced connected features, for instance, navigation, Facebook, and Yelp integration. The car's system is a Bespoke premium audio system with apps compatibility and a 5.8-inch touch screen LCD display. However, it isn't the most commonly used Toyota Entune app integration that car dealerships near Santa Ana see today. It requires an iPhone 4 or better to be able to use it. There is also a Bluetooth hands-free phone system to help you safely make and receive calls while you are on the road.
The car's standard equipment is great! It has Bluetooth, USB, keyless entry, and automatic climate control. The safety features on the 2013 Scion FR-S isn't anything out of this world, but all the basics are covered. The vehicle comes with six airbags, anti-lock brakes, stability control, as well as traction control. When it comes to the traction and stability control systems, they are supported with sport mode that provides the driver with a more spirited drive while still feeling like they are in a safe cocoon.
Comfort
Although you may not be expecting much comfort and quality with reasonably-priced sports cars, the 2013 Scion FR-S will pleasantly surprise you. The plastics you find in this car are of high quality, there are comfortable front seats, and in general, everything feels solid and durable.
As we briefly mentioned before, the front seats are spacious, comfortable and well-bolstered with sufficient legroom for taller drivers or passengers. The headroom isn't too shabby, even though the curving roof liner close to the intersection with the side window could be an interference to individuals who are just over six feet tall.
The rear seats go down into the rear bulkhead, but unfortunately, there is very little legroom for taller passengers. However, for an average height passenger, they have enough room for short trips. Of course, the trunk isn't as spacious as a sedan, but it is a fair and reasonable size with a sufficient opening aperture for you to put in medium-sized bags without any challenges whatsoever. Nevertheless, if your shopping trip gets out of hand, you can always fold flat the rear seats, which opens up a load deck that will allow you to hold a lot more stuff!
Overall
The 2013 Scion FR-S Base Coupe wasn't designed to smoke out the competition. It was produced because the heads at Toyota knew that there was a void in a niche for a front-engine sports car with a rear-wheel drive. The big wigs at the Japanese car manufacturing headquarters were so on point that the population of this niche made these cars fly out of the factory to eager buyers.
Its 200 ponies and lightweight body, gives you the power and speed you expect from a sports car. However, if you really want to enjoy a car like the FR-S, you have to love to drive. It's a car that is all about feeling the road and putting the heel-toe downshift techniques in practice. To enjoy each and every turn you take and you have to be willing to put in that extra effort to keep this sports car within its powerband with its short gearing. If you think you would love to do all that, then you qualify for a 2013 Scion FR-S Base Coupe!