Dealers near Tustin Auto Center can tell you that Toyota is aiming for better and greener automobile technology. It is the way forward for many innovative and ambitious car manufacturers just like Toyota. In fact, the Toyota Motor Corporation intends to achieve half of its global sales from electrified cars by 2025. That is five years ahead of what they previously forecasted because the demand for electric vehicles across the globe is rising.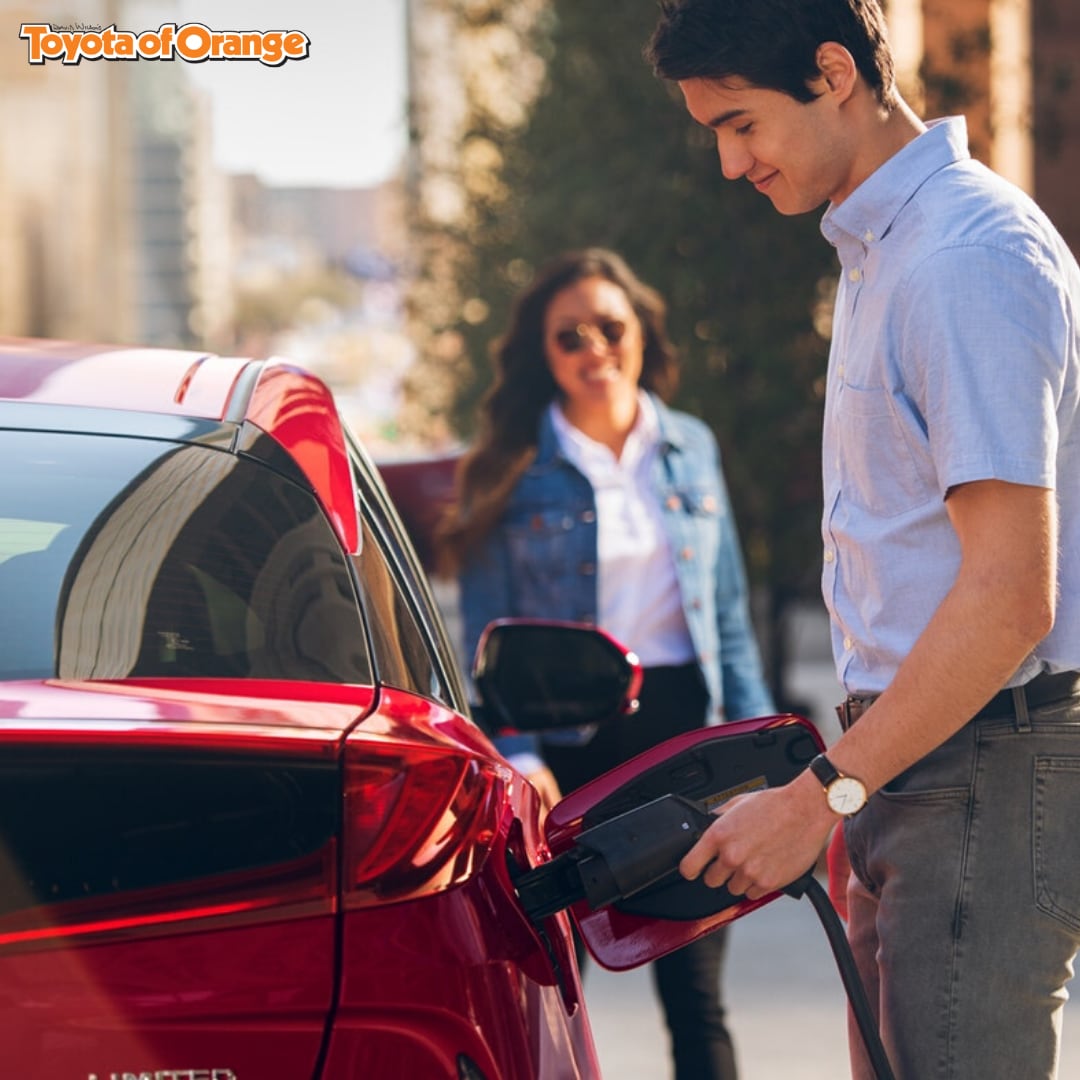 Toyota Wants To Help Save The Planet
The planet needs our help, and gas-guzzling cars aren't helping Mother Earth. Dealers near Tustin Auto Center are seeing many car manufacturers, especially Toyota, take the initiative to make saving the planet one of their top priorities. Toyota, the largest automotive manufacturer in the world, wants to leave a massive mark on green technology, so instead of accepting and adopting it, they want to be the ones who are creating sustainable automobile technology.
Since the global demand for electric- powered cars is rising exponentially, Toyota will utilize Chinese battery makers to meet these high demands. The change in consumer behavior and automobile legislation illustrates the extremely fast growth in the electric vehicle (EV) market, which is revolutionizing the auto industry.
Also, as many representatives at used cars near Tustin Toyota pointed out, because the requests for electric vehicles is growing rapidly, Japan's top car manufacturer may not be able to meet the demand for batteries all on its own. Executive Vice President Shigeki Terashi said, "Toyota is now faced with a higher-than-expected demand for cars that use batteries, rather than gasoline". He also added that increasingly stringent emissions regulations need more lithium-ion batteries in the next five years than the automakers plan to produce.
Shigeki Terashi went on to say, "We consider ourselves as a maker of electric vehicle batteries, going back to when we developed the battery for the Prius," he said, touching on the pioneering gasoline hybrid. "But there may be a gap between the amount of batteries we can produce, and the amount of batteries we may need."
Dealers near Tustin Auto Center know all too well that Toyota, which already produces batteries for hybrids and hybrid plug-ins, will have to partner up with China's Contemporary Amperex Technology Co Ltd (CATL) and EV maker BYD Co Ltd for battery procurement. Additionally, Toyota announced that they will be coming out with an ultra-compact two-seater in 2020 which is designed for short-distance trips, that has a maximum speed of 60 km (37 miles) per hour and 100 km range on a single charge.
EV technology has evolved rapidly from when it first hit the scene in 2010, with the improvement of battery technologies and the decrease in costs. However, according to Terashi, EV sales are predicted to follow gasoline hybrid vehicle volumes by 2025, with the latter expected to be less than 1 million vehicles.
What Is the Toyota Procurement Pool?
The solution to creating a profitable battery for EV production will take place with a combination of new mobility technologies, consisting of on-demand ride services, with battery-powered electric cars. Toyota's consideration of China's Contemporary Amperex Technology Co Ltd (CATL) means a widening of Toyota's procurement pool.
This Chinese firm already has relationships with other big-name automakers. For decades, Toyota has been developing its own lithium-ion EV battery technology and has joined forces with Panasonic to establish and manufacture rectangular-shaped prismatic batteries.
Toyota, the car manufacturer which launched the Prius, the world's first mass-market "eco-friendly car" over two decades ago, has been the market leader in technologies for hybrid and fuel cell vehicles (FCVs). The Japanese automaker's cars account for over 80 percent of the global hybrid vehicle market. However, it has been working tirelessly to bring an all-battery EV vehicle to showrooms.
Toyota wants to partner up with their adversaries in the automobile industries and tech firms to lower its capital expenditure for developing new-vehicle technologies. As a matter of fact, Toyota has announced they will be teaming up with Subaru Corp to develop a battery-electric SUV on a platform manufactured jointly as they pursue to divide the costs.
Although Toyota is diving into producing advanced EV technologies, they still want hydrogen-powered vehicles to be a main means of transportation in the future. Terashi said, "Toyota is, however, not changing its long-held belief that hydrogen FCVs will be the ultimate zero-emission vehicles in the future.'' Furthermore, he went on to say, "We haven't changed our policy towards battery EVs," Terashi said. "We are not shifting our focus to prioritize battery EVs, nor are we abandoning our FCV strategy."
The company has adopted the advantages of hybrids for many years and its effectiveness as an alternative to all-battery EVs, which provide a fuel efficiency of about double that of gasoline fueled cars, lower costs and they don't require charging infrastructures.
What's Toyota's Future For Better Sustainability?
Toyota has revealed a new range of six new electric cars that it plans to launch over the next five years. This forms part of the automaker's goal to accelerate their initiatives to bring more EVs to the market by 2025 and keep up with the ever-rapidly growing industry. One of the six new electric vehicles, the compact crossover that Toyota and Subaru joined forces to develop, has a platform underneath the vehicle that will be adapted for the other five EVs. This new architecture is called 'e-TNGA.'
"Much work lies ahead to achieve the popularization of Battery Electric Vehicle (BEVs), specifically, we will be focusing on vehicle development and the stable supply, improved durability, and reuse of batteries," says Toyota. The Japanese car manufacturer continued on to say, "We are steadily preparing a framework to respond thoroughly to the challenge, putting all the pieces in place, including the creation of new business models. working in an extensive and open manner, we are collaborating with partners as we strive to contribute to a better society."
Toyota plans to have at least 10 models available across the globe from 2020, including compact cars, medium-sized crossovers and sedans, and diverse sizes of SUVs and minivans.