If you are looking for a car with personality, you should head over to the Toyota dealer near Riverside Ca to have a look at the 2020 Toyota Camry LE Sedan. It is a car that will turn heads and win your heart with its reliability, elegant design, strong fuel economy and plenty of cabin space.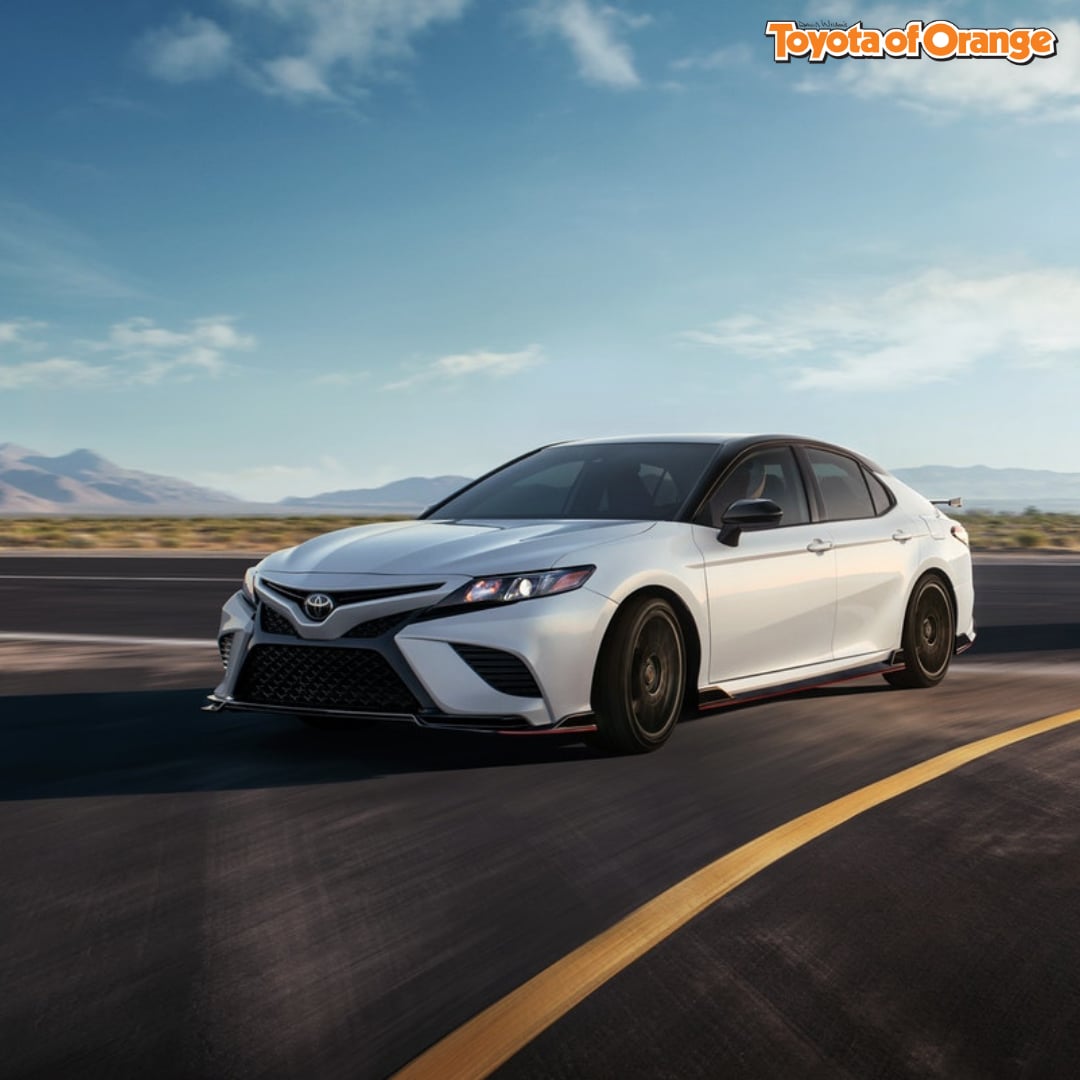 Driving
Dealers near Riverside Ca inform us that the 2020 Toyota Camry consists of four basic models: standard L, LE, and XLE trims; sportier SE and XSE trims; hybrid versions; and the new Camry TRD. The base model has a 2.5-liter inline-four engine that delivers 203 horsepower to the front wheels through an eight-speed automatic transmission. In many circumstances, the base model provides good acceleration, even though it does feel a bit choppy at lower speeds.
However, if you decide to go with the V-6, the 3.5-liter engine feels stronger due to its 301 horsepower that's also sent through an eight-speed automatic transmission. You can whizz pass other cars with the superpower of a V6, but it's only available in XSE and XLE trims.
The 2020 Toyota Camry comes in a hybrid model at Toyota dealer near Riverside Ca in the LE, XSE, or XLE trims and its electronic continuously variable transmission (CVT) powertrain delivers a similar performance to the base engine with fuel economy that can reach 50 mpg, but this is only the case when you stay with the LE trim level.
Also, the base Camry Hybrid LE uses a lithium-ion battery, while the Hybrid XSE and XLE trims utilize a heavy, lower-tech nickel-metal-hydride setup that isn't as fuel-efficient.
When it comes to handling, drivers will find that it's very gentle, If you are searching for an all-wheel-drive Camry, you are out of luck because it is only available in front-wheel drive.
When you purchase a 2020 Camry with an L in its trim level, expect to get a soft ride paired with light, accurate steering. They go with the flow when they are forced around corners and they never feel awkward. Basically, these cars make really great cruisers, which Camrys have a reputation for.
On the other hand, Toyota dealer near Riverside Ca say that the S and XSE trims have a tenser suspension and a lower ride height, along with more steering heft. The 2020 Camry isn't as sporty as Toyota's 86 coupe, but it's a lot more fun to drive than your average mid-size sedan. Hybrids perform just like non-hybrid trims but with a soft ride because of the extra weight of the batteries.
Technology
The Camry lineup is all suited up with Toyota's touchscreen infotainment system in the Entune 3.0. You can opt for an enhanced version which is available as an option. Toyota's Entune system has lots of features and responds very well to the user's inputs. Although Apple Carplay is available, Android users are out of luck with the lack of Android Auto.
Other key technological features in the Camry are a back-up camera, satellite radio, iPod/MP3 Input, onboard communications system, aluminum wheels, WiFi hotspot, smart device integration, lane-keeping assist. MP3 player, keyless entry, remote trunk release, steering wheel controls, child safety locks.
The 2020 Camry comes equipped with an impressive list of safety and driver assistance features such as standard forward-collision warning and automated emergency braking, lane-departure warning and lane-keeping assist
as well as adaptive cruise control.
Fully decked out Camrys, the XSE and XLE, each have power-adjustable front seats wrapped in leather, JBL audio, keyless ignition and a lot of other goodies. The base 7.0-inch touchscreen is ok, but nothing wow. The larger 8.0 display is brighter and a lot less reflective, but not as crisp as most people have come to expect with their infotainment screens. Navigation comes as an option on high-trim models, but if you plug in your phone, you can access a map there instead and make do without the additional navigation cost.
Comfort
Whether you opt for the top-level XLE or the humble SE trim, you will take advantage of the spacious and comfortable cabin. Obviously, besides the roominess and comfort, the XLE is very luxurious.
However, there is a massive difference in the quality of material used in the entry-level models and the more pricier models. Furthermore, the center part of the dashboard has a humdrum design.
The 2020 Camry is a large sedan that has loads of cargo space, and ample interior space in the trunk as well as in its cabin with the rear folded seats. The majority of Camry sedan can haul around 15.1 cubic feet of cargo in their trunks, which is a typical number for a mid-size sedan. Weirdly, the Camry L's trunk averages out at just 14.1 cubic feet.