The year is almost over and you still haven't found the car that suits your needs. Well, if that's the case, you should head over to the dealer of used cars for sale in Orange County and have a look at the 2019 Toyota Yaris LE Sedan. A great subcompact car with a long list of standard features and a classy cabin!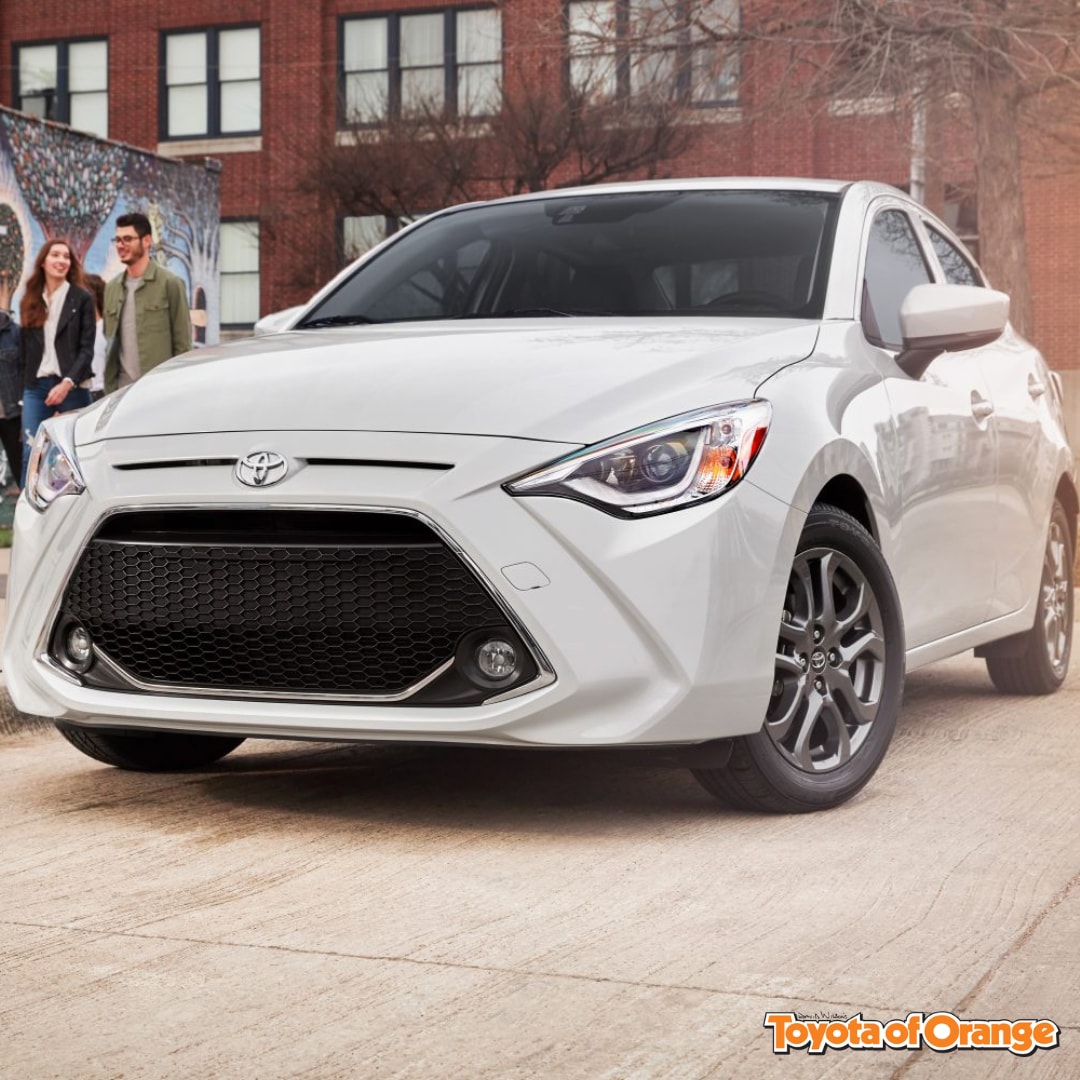 Driving
The 2019 Toyota Yaris LE Sedan is a good-looking car that packs a modest punch. It has 106-horsepower and a 1.5-liter four-cylinder engine comes standard in the 2019 Yaris. The engine has a substantial power for driving in urbanized areas. Representatives at the dealer of used cars for sale in Orange County warns that this might be an issue for customers who need a car for lots of highway driving and reside in a hilly area.
At Orange County used cars, 2019 Yaris sedan comes standard with a six-speed manual transmission, and six-speed automatic transmission is available. In any case, no matter which transmission you get your hands on, they both deliver smooth shifts.
You don't have to worry about fuel costs either with the 2019 Yaris, because it's a car that sips gas rather than gulps it down! The EPA estimates on the 2019 Toyota Yaris are 30 mpg in the city and 39 mpg on the highway with the manual transmission, while the automatic transmission delivers 32 mpg in the city and 40 mpg on the highway. Many sales associates at the dealer of used cars for sale in Orange County comment on how amazing these estimates are considering the car's class.
The 2019 Yaris has some fun, zippy and agile handling, which lets the driver take a corner with ease and provides good steering feedback. If you are looking for a vehicle that promises to give you a good daily commute and smooth as well as quiet ride, then look no further than the 2019 Toyota Yaris LE Sedan.
Technology
The standard Yaris does not come equipped with a navigation system, but with the other models they do and the system is pretty easy to get the hang of. The standard audio system produces a nice, clean sound that doesn't misconstrue even when you play your tunes out loud. If you are looking for smartphone integration, you won't find it here since Android Auto or Apple CarPlay isn't available.
On a positive note, there are two USBs and a 12-volt outlet to provide charging for your devices, and Bluetooth pairs easily and effortlessly with your devices. There aren't any advanced driver's aids and you won't have Toyota Safety Sense on hand. The only feature on offer is a low-speed front collision warning/mitigation system that only operates under 18 mph.
If you opt for the Yaris L sedan, you avail yourself to a 7.0 infotainment touchscreen, radio controls on the steering wheel, a split-folding rear seat, cruise control, and power features, but this car is only available in automatic.
Comfort
Making small car comfortable isn't an easy task. First of all, the seats in the 2019 Yaris provide excellent lateral support for fixing you in during turns, but they do lack lumbar support for everyday commutes. Unfortunately, ride comfort was overlooked for handling performance, which results in feeling a few more bumps and road textures than you might want to.
The car comes equipped with a single-zone climate control system that is straightforward to use and is rather effective at maintaining a cool temperature in the cabin even though there are no rear vents. Due to the car's class, wind and road noise is to be expected. Despite that, there are no vibrations or creaks which is a praiseworthy feature for an economy vehicle.
Being simple does have some perks and the Yaris believes in this ideology since the controls are very easy to learn and use. The driver's seat adjusts well to accommodate an immense range of body types. Although if you place a driver over six feet, don't expect anybody to sit behind him or her.
Space comes at a premium for the Yaris, just like it does for other cars in this class. If you are getting in and out of the front of the car, it is reasonably easy. However, if you are getting in and out of the rear, it calls for a level of limberness that might put off many individuals, especially for daily commutes. Visibility in the Yaris isn't exceptional nor is it worse than other cars in its class, so there aren't any major problems to report in those regards.
Although it's a tiny car, the 13.5-cubic-foot trunk space manages to be in the same league as class leaders. The 60/40 split-fold rear seats don't fold flat and leave a 5-inch ledge between the cargo area and folded seatbacks. There is a bit of a deficiency when it comes to storage space in the Yaris' cabin, especially if you don't want your possessions to be visible to everybody on the outside. For instance, where the center armrest is usually for other vehicles, in the Yaris there are cup holders instead, so the only covered space is the small glove box. Even though it isn't unusual for its class, the Yaris can't cope with a rear-facing car seat adequately and safely, so the baby calls dibs on the front passenger seat.
Overall
At the end of the day, 2019 Toyota Yaris LE Sedan is the ideal choice for a subcompact car that is affordable and covers all the bases. It has a wide range of standard features and a really good reliability rating. When you take the Yaris on the road, it impresses drivers with its agile handling and top-notch gas mileage.
However, the car does suffer from its lethargic acceleration, but if you are looking for a vehicle for the city and you don't live somewhere hilly, like San Francisco, you should have no issues with how fast the 2019 Yaris can speed up.