Over the years, Toyota has made the state of Michigan part of their community. In fact, the dealer of used cars for sale in Orange County points out that Toyota Motor North America, Research and Development (TMNA R&D) is located in Ann Arbor, Michigan and employs about 1,718 people.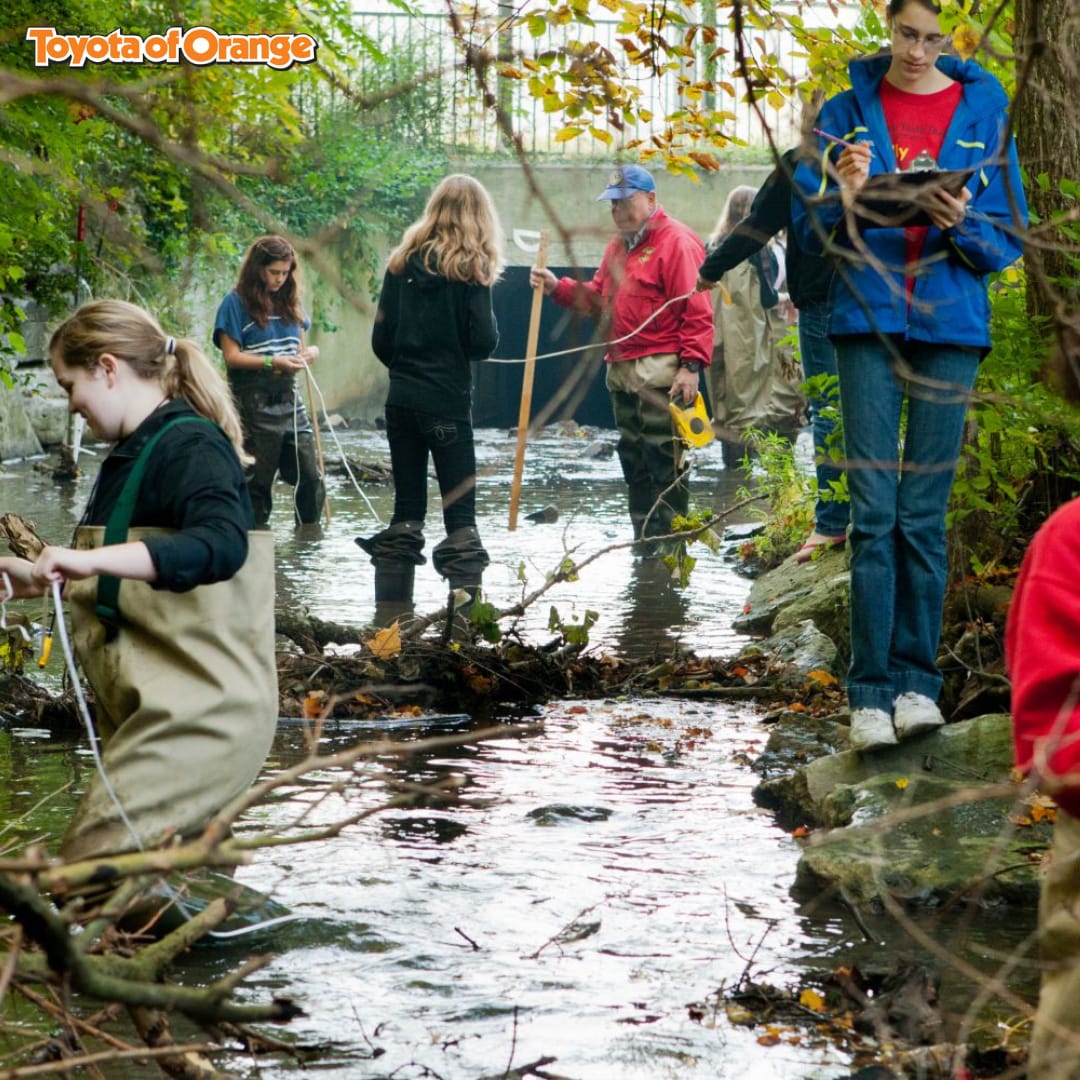 The TMNA R&D was founded in 1977 and is responsible for many things such as engineering design and prototype building to testing and evaluation of vehicles, parts, and materials for Toyota vehicles in the North American market. The dealer of used cars in Orange County also mention that it is home to the just recently established North American purchasing and supplier center.
What Is Toyota's Drive4Five Campaign?
Besides manufacturing a huge variety of innovative and high-quality cars, Toyota has worked for many years to make a positive impact in the communities they are a part of. Many of us at the dealer of used cars for sale in Orange County have seen Toyota carry on this pursuit with the inaugural Drive4Five campaign, which awards five grants to community-focused organizations in Michigan.
The grants reflect the five pillars of Toyota's community outreach program, such as safety, mobility, STEM education, and environmental sustainability. As well as contributing financially, Toyota will serve volunteer hours from over 1800 team members at Toyota Motor North America Research & Development (TMNA R&D) Ann Arbor- and Saline-based research facilities.
Shinichi Yasui, president of TMNA R&D said - "We're proud to help advance the mission of our nonprofit collaborators across Southeast Michigan." He also went on to say - "At Toyota, we are committed to giving our time, knowledge and resources to support our local communities. We are looking forward to making a meaningful and sustainable impact across the state, and to join with our grant award recipients in building toward a stronger future."
Who Are The Grant Recipients?
FIRST in Michigan: Toyota FIRST Fund with Teams For All
Toyota is the first company to offer a state-wide grant to current middle and high school FIRST teams. This expands STEM access in rural and urban communities. If you haven't heard of it yet, the dealer of used cars for sale in Orange County explains that FIRST Robotics is a robotics competition organization where students, coaches, and mentors work during a six-week period to build robots that finish tasks such as launching balls and discs into goals, hanging on bars and/or balancing on beams. At the same time, teams receive a standard set of parts, and the teams have to cover the cost of registration for purchasing or making specialized parts, which can be financially beyond their means and force many teams to not be able to compete.
Gail Alpert, president of FIRST in Michigan said - "FIRST in Michigan is honored to have a collaborator like Toyota who listens to the needs of our teams and responds. For the first time, we will have a state-wide grant for middle school and high school teams not only where Toyota is located, but also in rural areas that don't have access to large manufacturing companies for sponsorship. This will help level the playing field in a dramatic way and help prepare students to enter the workforce of tomorrow."
Community Foundation of Greater Flint: Upward Mobility
Toyota will lend a hand to literacy and STEM education for a community in North Flint. They will do this by establishing two "Start Your Impossible" community libraries at the Sylvester Broome Empowerment Village (SBEV) in North Flint. The SBEV is a community space, providing a safe place for youth and afterschool education for children/families. Toyota's team members will assist in building the libraries, donating books, creating an adult literacy center and developing a weekend STEM lab within..
Furthermore, this grant will offer a lifeline to Toyota's commitment of upward mobility by producing a Flint Fresh Mobile Market stand at SBEV which will be open for five days a week and once a week to the entire community for access to healthy groceries.
Flint Fresh is a remarkable non-profit market whose goal is to present sustainable access to healthy food to the Flint community. Their one-of-a-kind model is a team effort of organizations to guarantee community buy-in and support. SBEV students will currently have admittance to Rides to Wellness, which offers children transportation to medical appointments. SBEV aids 6000 families yearly, helping over 300 students every day via more than seven after school programs in a community where unfortunately all local schools have closed.
Sarah Stanton, executive director, Habitat for Humanity Huron Valley said - "Our long-standing collaboration with Toyota is one of our organization's most significant relationships." "Not only does Toyota provide tremendous financial support and an incredible volume of volunteerism, but they are invested in our organization with senior leaders that participate on our board of directors and committees, helping us steer and grow the organization to have a greater impact in Washtenaw County."
Huron River Watershed Council: Environmental STEM Education
The Huron River Watershed Council (HRWC) is responsible for protecting and restoring the river to encourage a healthy community. It will broaden to provide environmental STEM programming with combined learning throughout classroom activities and state standards through place-based, hands-on learning.
Over 1500 high school students from 15 schools across Southeast Michigan will take part in the STEM program and river water cleanup in the 2019 to 2020 scholastic year. Students will discover freshwater science, such as how to test water quality indicators in their home streams, applying lessons from math, biology, ecology, chemistry.
Also, this program will provide students opportunities to snorkel in the river to collect scientific data alongside professionals. In the future, this program will help students to understand the effects that river health has on our environment and on us and what they can do to make it better and conserve it.
Laura Rubin, executive director, HRWC commented - "We have our eye on the next generation." She continues to say - "With Toyota's support, HRWC's programs to educate, engage, and inspire youth and students will grow and expand even further, developing Southeast Michigan's future STEM leaders and river stewards."