Parents of young drivers know all too well the worries and concerns they have with their children's driving habits. More often than not, we have seen parents at Toyota near Irvine lecture to their children about the importance of safe driving skills. Hopefully, for some, they take their parent's words seriously. Unfortunately, for some young drivers, they don't take anything their parents say into consideration.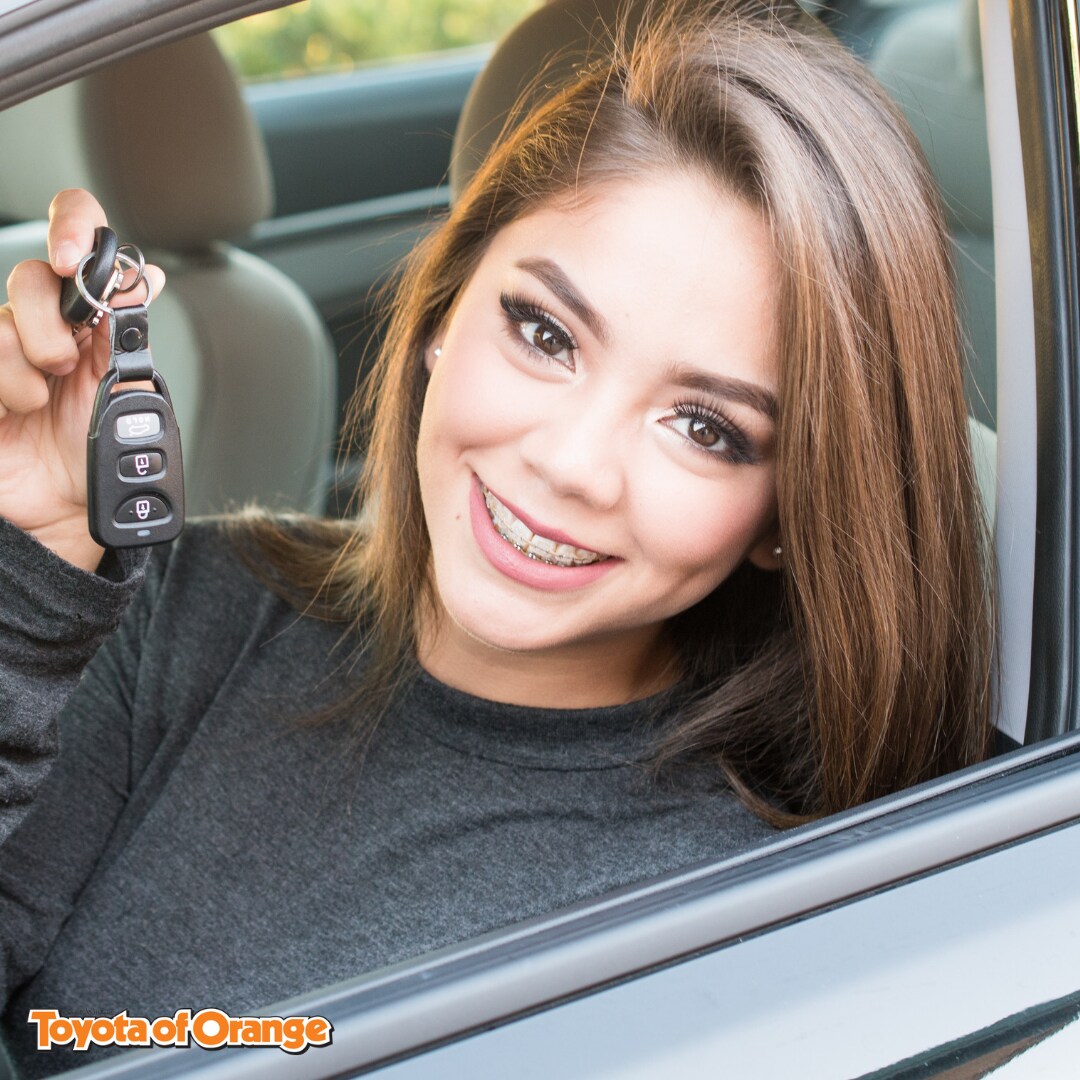 It is a common problem for many young drivers nowadays, to not stick to one thing on the road, and that is driving! What is the first rule of driving? That's right - never take your eyes off the road. Although teen drivers begin the first few journeys being careful, they soon start to multitask after a few months of being behind the wheel.
Even though older and more experienced drivers can cope with eating or talking to other passengers, which newbie drivers drop the ball on, dialing a number on a cell phone increases the probability of accidents with young and experienced drivers.
This is some really awful news since it is well-known that distracted driving is the main cause of accidents with all drivers. Bruce Simons-Morton, a behavioral scientist with the National Institutes of Health and a co-author of the study about young drivers believes that it's typical for new drivers to begin testing their limits after a few months behind the wheel.
Within six months of getting their licenses, young drivers in this study began texting, eating and adjusting the radio while driving as much as their more experienced correspondent. This detachment from the road while driving explains the high number of accident rates among teenage drivers.
There were two small studies that the researchers could compare data from. One researcher took note of 42 newly licensed young drivers, while the other tracked 100 drivers with more experience.
Every participant had sensors and cameras installed in their vehicles. The reason why the cars were equipped with sensors was for the researchers to track when drivers got into accidents or close calls. Afterward, the videos were used to see what the drivers were doing just before the accident happened.
Thankfully, a young man by the name of Caleb Kravitz has created a creative PSA to provoke his peers to practice safe driving skills. The title of his video is "Don't Recline Behind the Wheel", and is the winner of the Toyota TeenDrive365 Video Challenge. According to the Toyota dealer near Irvine, the challenge is a national peer-to-peer driver safety public service announcement competition.
Caleb Kravitz was one out of the thousands of participants who submitted a video in the TeenDrive365 Video Challenge, which sees teens educating students on the dangers that distracted driving can cause. Customers who watched the video at Toyota near Irvine say that the video "'Don't Recline Behind the Wheel' is very entertaining, but also has a powerful and effective narrative on the risks of multitasking at the wheel and demonstrates why teens should remain focus and stay safe on the road.
Al Smith, group vice president announced - "We thank all of the students who entered the challenge for their work to encourage, engage and educate their peers about the life-changing consequences of distracted driving, and congratulate all of the TeenDrive365 Video Challenge finalists on their accomplishment."
So, what is the video about? Caleb's ingenious PSA takes us on an avant-garde journey through the mind of a teenage driver. He does this by using an unconventional approach which is a recliner chair to travel through his neighborhood to reveal the casual approach young drivers have when they are behind the wheel of a car. At the end of the PSA, Caleb tells his peers that they are not bulletproof to the consequences of their actions.
Bill Leavengood, Shorecrest class of 1978 and Caleb's teacher for this class for the second year, praised Caleb for his winning PSA and said - "Caleb is a clever, skillful and self-motivated young filmmaker who always sets out to achieve at a higher level than the class assignment requires." He also went on to say - "I am impressed by how he was able to get a familiar message across in his video submission to Toyota 'TeenDriver365' with such creativity and imagination without making it cliché or didactic."
Toyota has been doing the TeenDrive365 Video Challenge for a number of years, eight to be exact and Toyota near Irvine believes it's growing with popularity from youngsters who want to put on a director's hat and make an award-winning video. This video challenge has received tens of thousands of inspirational submissions that celebrate teens' creativity, while at the same time promotes an important objective of protecting young drivers on the road. Ultimately, Toyota's TeenDrive365 program is a thorough initiative to offer educators, parents, and teens with crucial and safe driving materials.
Lori McFarling, senior vice president and chief marketing officer, Discovery Education said the following about Caleb's achievement - "We applaud Caleb's execution and delivery of the grand prize-winning video, alongside the work that all video challenge finalists put into this amazing initiative every year. Students nationwide combine their storytelling skills and creativity to positively influence their peers with the eventual hope of saving lives. We are proud to stand with Toyota to help spark this important national dialogue." She also went on to say this - "'TeenDrive365' presents teens with an incredible opportunity to use the power of digital content to become role models for their peers."
What Did Caleb Win?
Besides the praise and admiration, Caleb was awarded $15,000 and will have the opportunity to transform his video into a TV-ready PSA.
The Other Winners were:
Second Place: Christina Williams, a student at Garner Magnet High School in Garner, N.C. will receive $10,000 for developing "Christina's Community."
Third Place: Aaron Morales, a student at International Community School in Winter Park, Fla. will receive $7,500 for developing "Distraction."
People's Choice Winner: Adelaide Wilson, a student at Ferndale High School in Ferndale, Mich. will receive $5,000 for winning this award and $2,500 for placing as a finalist. Her PSA "Put That Phone Away" ranked highest among public votes.
The other six finalists will receive $2,500, and four regional winners from the Northeast, Midwest, South and West regions will each receive $1,000.