If British racing green is your cup of tea, Toyota dealers in Orange County recommend you check out the new 2020 Toyota 86 Hakone Edition Coupe. It's simply gorgeous, will make your mouth drop, and get you drooling over it. If you are wondering (and some of you probably are), the name "Hakone" is taken from the famous Hakone Skyline highway in Japan, which is one of the country's most iconic driving roads, that is a curvy mountainous pass. A very fitting name indeed.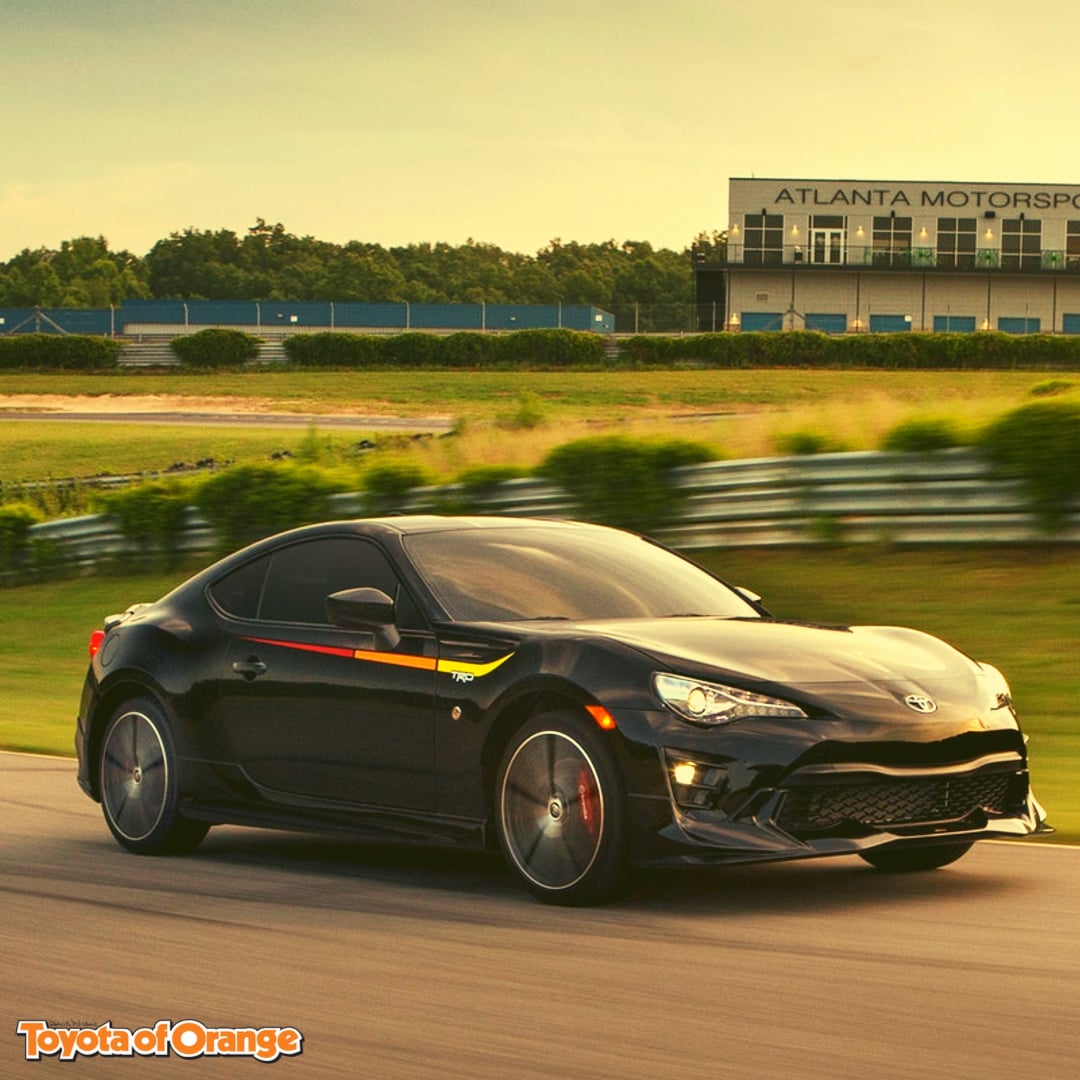 Driving
This car will certainly turn heads, and it's really cool. However, besides the epic entrance, you are going to make in the 2020 Toyota 86 Hakone Edition Coupe at Toyota dealers in Orange County, it has a roomy interior, a good driving performance, rear seats, and ample cargo room. So, not only does this car have a wicked paint job and awesome appearance, it's good at doing something as well - and that is being a reliable, dependable and comfortable vehicle!
Just like the standard 2020 Toyota 86 TRD, the Toyota 86 Hakone Edition uses the same 2.0-liter four-cylinder engine and six-speed manual transmission, or you can go for the optional automatic that is found throughout the entire 86 range.
The Toyota dealer in Orange County says that the car produces 205 horsepower and 156 pound-feet of torque with the manual transmission, and 200 horsepower and 151 pound-feet of torque with the automatic. The power only travels to the vehicle's rear wheels.
While driving this eye-catching British racing green car on the road, you will enjoy the visibility the car gives. It's very easy to see out of the car's windshield. The steering wheel is small and feels very light, direct and agile. It has a fuel efficiency of 21 mpg in the city and 28 mpg on the highway.
We have to be honest, if you buy a 2020 Toyota 86 Hakone Edition Coupe, you have to go with the manual transmission. Not that we are saying that we are going to judge you if you stand by an automatic. However, a manual lets you have that direct driver feel. The car's suspension does a good job of absorbing any bumps and potholes you come across, and there is much or any body roll to complain about.
Other mechanical and performance aspects to bring up are the car's front and rear Brembo ventilated disc brakes, McPherson strut front suspension, Sachs Dampers, Torsen limited-slip differential.
Technology
To start with, the Toyota 86 Hakone Edition has keyless entry, which allows you to just grab the door handle and the car will open automatically if your key fob is in your pocket or handbag. There is a push-to-start button, heated leather seats, dual-zone A/C, premium sound system, back-up camera, Bluetooth, iPod/MP3 Input, and heated driver's seat.
If that isn't enough, Toyota continues to spoil 2020 Toyota 86 Hakone Edition owners with LED projector-beam headlamps, color-keyed power mirrors, and chrome-tipped dual exhaust are kept, as are the LED fog lamps and aerodynamic floor undercover.
Also, all models of Toyota's 86 receive an updated 7-inch infotainment system. Finally, the 86 has technology that supports Apple CarPlay and Android Auto. Toyota has even fitted Clari-Fi technology into the stereo system to make digital music sound more open and natural.
Comfort
With the Hakone Edition, there are a few upgrades that make the car look and feel cooler. For instance, there are 17-inch bronze wheels, the legendary custom Hakone Green paint job, and an understated black lip spoiler on the outside.
When you visit Toyota dealers in Orange County, you will notice that the inside of the car is super nice too with upgrades such as black and tan Alcantara seats that have flawless contrast stitching. Also, the contrast stitching is used on other features inside the car's cabin, for example, the steering wheel, dash, and emergency brake lever.
There is also a black sliding armrest that gets tan trim and black stitching. A very nice feature to look at as you give your arm some rest and relaxation time! If you are a sucker for details, you will be glad to know that the Toyota 86 logo is stitched in tan on the passenger side of the dashboard.
Furthermore, the steering wheel, parking brake cover, and shift boot have tan contrast stitching, whereas the door trim, knee pad, and meter visor have black stitching. So, the Toyota 86 Hakone Edition is definitely aesthetically pleasing, which brings a lot of comfort to the eyes!
The car is easy to get into with a good roof height, which comes in handy for taller drivers and passengers. Even though the 2020 Toyota 86 Hakone Edition Coupe is technically a sports car, it has a roomy feel inside. There is a fair amount of interior space, and the car's cabin is built using a mix of good quality materials with excellent stitching as well as microsuede leather accents throughout the interior and the use of plastics.
There is leather along the steering wheel with a few controls on them for ease of access while driving. The car does come with rear seats that fold down for extra cargo space. You can open the 2020 Toyota 86 Hakone's rear with a button located on the trunk, or just use the key fob. The trunk has a large opening which allows you to place your things inside conveniently, and as mentioned before, the rear seats fold down completely for even more storage space.
Overall
Besides the fact that the Toyota 86 Hakone Edition has Hakone green exterior paint, 17-inch bronze, an interior with a two-tone mix of black and tan Alcantara with contrast stitching; there aren't any mechanical differences and tweaks to the standard 2020 Toyota 86.
The 2020 Toyota 86 Hakone Edition Coupe is for the driver who wants to drive an 86 but also wants to stand out from the crowd. Just a heads up, only a few of these emerald beauties will be up for grabs. At this moment Toyota is hush about how many, but they will be arriving at Toyota dealers in Orange County this coming Fall.