If you are lucky enough to get the keys of the 2020 GR Supra Launch Edition at cars for sale in Orange County, you will be the envy of all the other customers, your friends, and your family. Let's face it. All you have to do is look at this glorious machine to want to sign a buyer's agreement.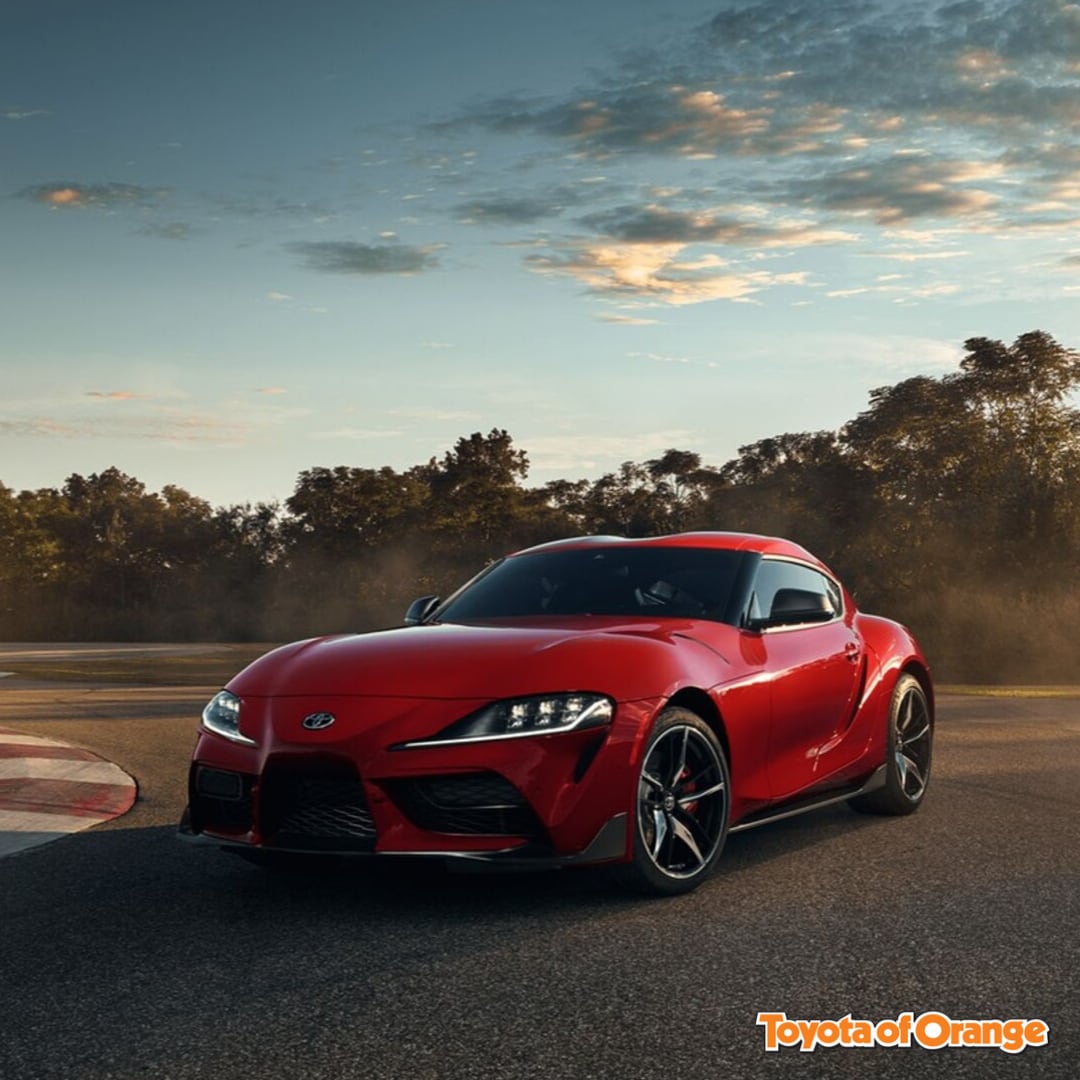 However, it's good to know that there is some controversy surrounding the 2020 Toyota Supra. The Supra is no new kid on the block since it has been around since the 1970s and those models were based on the Toyota Celica. When the 1980s rolled in, the Supra got the opportunity to become its own model. Then in 1993, Toyota launched the Mark 4 Supra, which was made famous in the Fast and the Furious (for all you movie buffs out there).
Anybody who was old enough to drive in the 1990s, probably still remembers how desirable the Supra was. However, after 1998 the Supra just vanished because Toyota put it out of production. Nevertheless, the legend has remained alive and only increased in growth. Due to this overwhelming popularity, Toyota was pressurized to bring back this mythological machine, a car icon some might claim it to be, back into the automobile world!
Driving
The thing is, the previous generation of Supras had a robust 2jz six-cylinder engine and loads of tuning potential. It is one of the most famous Japanese sports cars, but the new 2020 Supra isn't built in Japan with its classic engine. Instead, it is built in Austria, with a famous German car manufacturer's engine! Underneath the hood, the Supra Launch Edition features a three-liter inline 6 cylinder turbocharged engine. The engine produces 335 horsepower and 356 pound-feet of torque. Also, the engine is paired to an eight-speed automatic transmission which transmits the power to the rear wheels via an active rear differential.
In the past, the Supra's main objective was to be a fast vehicle, but the Supras of today are not only fast, but they are also agile too. Due to the fact, the 2020 GR Supra Launch Edition has a curb weight of under 3400 pounds you can expect to rocket from 0 mph to 60 mph in 3.8 seconds, and 0 mph to 100 mph in only 9.5 seconds. If you go for top speed, the car electronically controls at 155 miles an hour. There is a quarter-mile time at 12.3 seconds at 113 miles an hour.
When you get tired of the speed and want to slow things down, you can with the Supra's powerful brakes and grippy tires that can easily stop the Supra from 60 mph in only 105 feet. The Supra at cars for sale in Orange County has a 13.7-gallon fuel tank that provides you with 24 miles per gallon in the city and 31 on the highway. The car has an overall length of 172.5 inches with a wheelbase of 7.2 inches. The car's width is 73 inches and the height is 50.9.
Technology
Since the car was partly manufactured with German technology, the infotainment system is very efficient and there is a lot of ease when moving around the system to pinpoint what you need. The Supra's infotainment system comes with Twelve JBL speakers subwoofer and surround sound audio system with AM/FM radio digital radio, satellite radio, touch screen and color screen, steering wheel-mounted remote audio controls, mobile phone preparation charger, internet navigation system with 3D and voice, voice activating system for radio, as well as phone and navigation system.
The features don't stop there because there is also Supra Connect telematics advanced automatic collision notification, via SIM in vehicle and concierge service, Bluetooth includes phone connection and includes music streaming, USB port, 8.8 in. multi-function display screen Instrument panel 1, 8.8 in. multi-function display screen touch screen, Dashboard 1 and touchpad, wireless charging pad, apps control, navigation via mobile phone, text to speech/speech to text, Apple CarPlay mobile Integration, media control touchpad, and touch screen.
It is safe to say, that you will be technologically equipped when you are driving around in your 2020 GR Supra Launch Edition from cars for sale in Orange County.
Comfort
The Supra's seats are very comfortable, have good support and are made of leather. All the knobs and switches to operate the infotainment system and other features are within reach. The car's cabin isn't really quiet since you can still hear road and wind noise, but it won't annoy you either. The car has very wide door sills which makes the doors more stiff and supportive.
Getting into the Supra's cargo area is through a button on the driver's door panel, or else with the button on the car's key fob. When you open up the trunk, you will be surprised to see how narrow the opening actually is. There is a reasonable amount of cargo space, but because the car's opening is narrower than the actual cargo area, you might be too quick to assume that you won't be able to haul anything around with you. There are approximately 10.2 cubic feet of space.
To make driving the 2020 Supra more comfortable there are some comfort and safety features such as memorized adjustment which includes door mirror position, cruise control, headlight control with dusk sensor, card key power locks, automatic locking, electronic hand brake, ABS, rear camera parking distance sensors, electronic traction control, Traction Control (TRAC), front curtain airbag, anti-theft protection, intelligent driver and passenger front airbag, front side airbag, and two front seat head restraints.
Overall
Many of us have waited over 20 years to see the Supra return to satisfy the needs of its enthusiasts. Has it lived up to its reputation? Yes, it has. It is fun to drive, it looks amazing and it is a great sports car.
If you want to take a look, and maybe even a spin, in the revival of this legendary car, visit cars for sale in Orange County.