If you plan on hauling, towing, and just generally carrying a lot of stuff then dealers of used cars near Santa Ana cannot recommend the Toyota Tundra enough! Without a doubt, Toyota makes excellent pick-up trucks and the Toyota Tundra is a full-size truck that is tough for most jobs and ticks all the right boxes.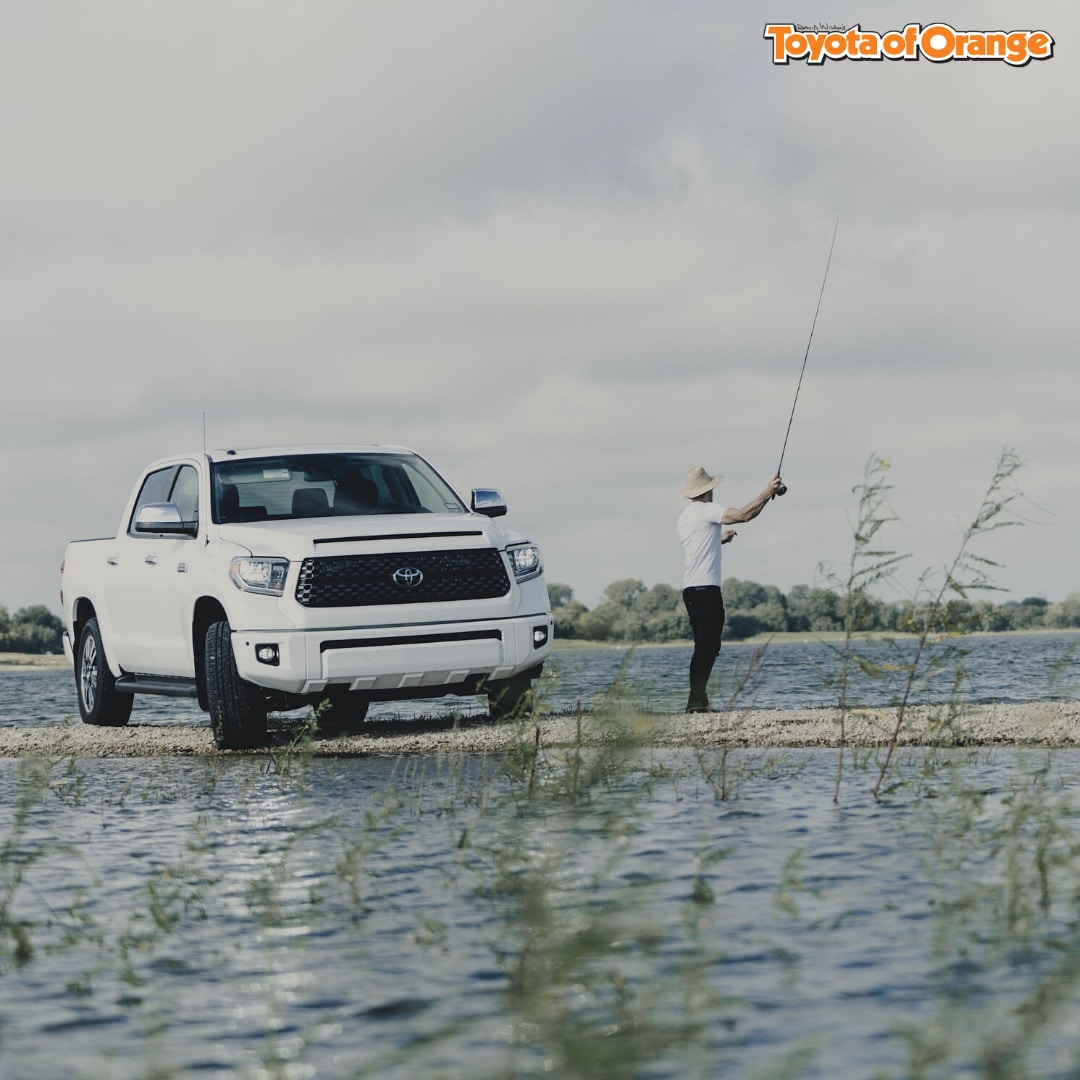 When you take a look and a test drive with the Tundra at the dealers of used cars serving Santa Ana, you will quickly realize how roomy and comfortable they are. They come in different cab and bed configurations to suit everybody's needs such as a double cab or extended crew max. It is the ideal truck for people looking for a reliable vehicle for work and daily commutes. Furthermore, it has loads of torque for hauling and towing, while delivering outstanding off-road performance.
Here are the top ten reasons to buy a 2019 Toyota Tundra from the dealers of used cars near Santa Ana.
Optimal Performance From A V-8 Engine
Let's start off by stating the obvious, the number one reason why people opt for a truck is that they are looking for something that has a lot of muscle that can tow and haul heavy objects around.
That is certainly what you are going to get with the second and third generation Tundras since they contain one of two engines - a 4.6-liter V8, or a 5.7-liter V8. The Toyota Tundras SR5 and SR extended cab models are equipped with the 4.6-liter V8 engine which produces 310 horsepower, 327 pound-feet of torque, and can tow up to 6,800 pounds.
The Platinum, Limited, 1794 and TRD Pro models (comes optional on the SR5) are equipped with the 5.7-liter V8 engine, which produces 381 horsepower, and a whopping 401 pound-feet of torque. If that wasn't enough, all Tundras have a tow package that consists of engine oil and transmission coolers, 4.30:1 axle ratio, an integrated trailer hitch, and large braking hardware for increased fade resistance. Based on the truck's body configuration, these mean machines have a maximum towing capacity of 10,500 pounds.
Even if you go for the minimum 4.6 liter V-8 that cranks out 310 ponies with 327 pound-feet of torque, you still have lots of power for most light and medium tasks. The Tundra's engine was engineered to be used for work or towing as well as the normal daily commute.
If you are still craving a little more oomph, then go for the 5,7 liter V8 with 381 horsepower and 401 pound-feet of torque. The Tundra model has amazing acceleration considering the size of the vehicle and can effortlessly pull a trailer or heavy load. Ultimately, no matter what engine you choose, both perform well on or off the road also.
Great Towing Capacity
As the dealers of used cars near Santa Ana mentioned before, the Toyota Tundra knows how to tow! That is what makes it such a popular full-size pick-up truck. The base engine alone can pull up to 6,800 pounds. If you go for the upgraded model with the 5.7-liter engine, towing up to 10,100 pounds will be a piece of cake for the Tundra!
Excellent Steering And Handling
If you want a truck that handles well on the road, the Tundra is it. It has tight and accurate steering. The truck is capable of doing a 44 feet turning circle. The brakes are firm and strong. Also, you can opt for the 4x4, off-road package for an even more awesome performing vehicle when you leave the paved surfaces for more rough terrain.
A Home Away From Home Vibe
The inside of the Toyota Tundra will make you feel like you are sitting in your own living room, which is quite surprising to many from such a rugged, beast of a truck. The cabin is spacious and comfortable. Even the rear passengers have considerable head and legroom, so everyone is comfortable! The interior is luxurious and depending on the package you decide on, you can get leather upholstery and wood grain trim. For added comfort, you can throw in heated and cooled front seats.
High Tech Features
The Tundra has a lot of cool high-tech features! Even if you just opt for the base models, you will be fascinated by the technology. There is a rear-view camera to help you see better when you are reversing.
Sensors and warnings have an audio component to provide you with a warning. There is also a built-in navigation system so you'll never get lost!
Everything is displayed on a clear, high-definition, 7-inch touchscreen. There is another smaller display on the center cluster which gives the driver information about fuel economy, remaining fuel, and the average speed.
The 2019 Tundra also has an amazing infotainment system. The speakers provide great sound quality. The truck comes with Toyota Entune so you can connect your smartphone to integrate with multiple systems. The center console also has access to many smartphone apps and features for hands-free use so you can focus on the road.
High Tech Safety Features
The Toyota Tundra comes with the Toyota Safety Sense P system or TSS-P. Dynamic Radar Cruise Control provides you with a warning when you get too close to an object when using cruise control. A Lane Departure Alert keeps you going straight and steady on long road trips, during which drivers are more prone to wander into another lane. A Pre-Collision system prevents you from running into objects or pedestrians with the use of sensors, radar, and an internal camera. Cameras help you to see potential blind spots too.
If you are looking for a full-size truck, do not hesitate to purchase the Toyota Tundra. It is very tricky to find a vehicle that can compare with the Tundra's performance and reliability. The truck has lots of safety features to keep everybody on board well protected. Overall, it is a great truck for daily work and play.