Winter is here and that means the inclement weather has some vehicles stopping at the side of major highways because of problems. At Toyota near Fullerton, we are lucky to experience the California sunshine for most of the year, but when the rains come we like to be prepared. That is why we make an effort to review our car emergency kit just so we can stay rest assured that no matter what happens we will be A-OK.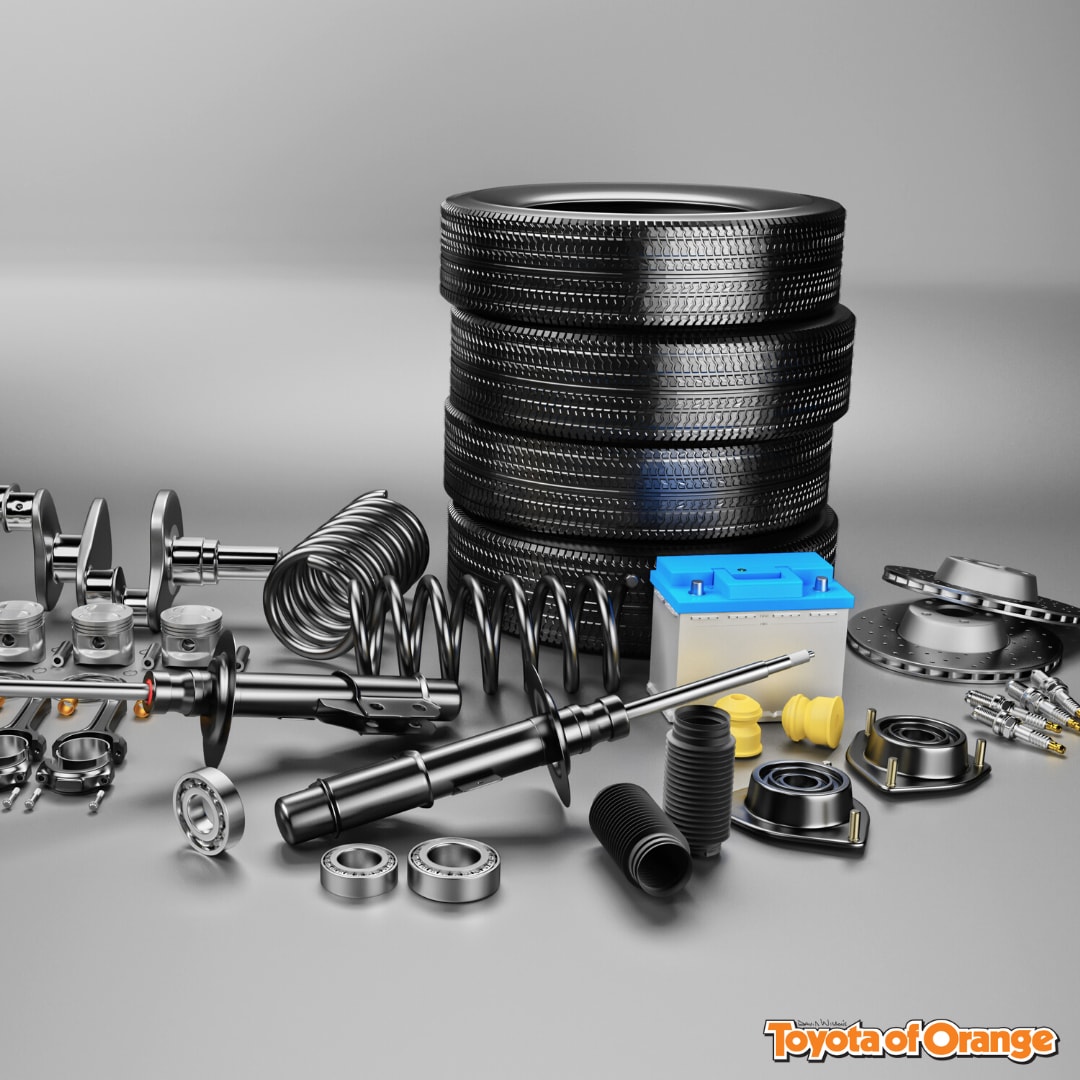 Also, we like to tell our customers at Fullerton car dealerships to do the same. A car emergency kit can mean the difference between getting back on the road in a jiffy to being stranded for hours on end. If you, a family member, or someone you know travels lengthy distances or has to commute daily, an emergency car kit is essential to keep out of dangerous conditions.
Perhaps you are lucky and have a cell phone signal and roadside assistance, so you can call for help. However, if that is not the case, you will be left to hail a passing motorist or take the long walk to your nearest gas station where you might find someone, who knows someone that can assist you.
Unless, you have an up-to-date, well-stocked emergency roadside kit stashed away in the trunk of your car, you will king or queen of the road! A well-prepared emergency kit will be equipped with flares that you can set out to alert other drivers while you get on with inflating a tire with a can of sealant to get you to safety.
If all you tried in your emergency kit fails, at least you will have some food, water, and a blanket to keep you comfortable until help arrives.
It is amazing how so many of us commute or travel long distances yet we have not made the effort to set up a roadside emergency kit that can be a total lifesaver in severe drastic conditions. According to Toyota near Fullerton, it is the one item that every vehicle should be equipped with, yet so many drivers don't carry even the most basic items to help them get back on the road in the fastest and safest way possible.
When you are putting together your emergency kit, you have to keep in mind that it should be custom-made to the age and condition of your vehicle, the weather, and your driving patterns. If you live in a state that does not experience snow or freezing rain, then you can look over some of these items. Additionally, if something on this list doesn't cost a fortune and is small, you might as well bring it along with you. Since you should always be prepared and you might not know what you have to deal with.
A standard roadside emergency kit should consist of the following items:
A quart or more of motor oil

Flares or triangle reflectors. You should also consider LED flares

First aid kit

A gallon of coolant

Blanket

Flashlight and extra batteries

Jumper cables or small, portable, lithium-ion battery with jumper cables

Tool kit with pliers, adjustable wrench, pocket knife and screwdrivers

Tire pressure gauge

A can of tire inflator and sealant

Paper towels

Spray bottle with washer fluid

Ice scraper (if you live in a place that snows or you are planning to drive to an area that does)

Spare tire and jack

Road maps

Extra gloves, boots, wool socks, stocking cap (for colder climates)

Small, foldable shovel

Extra gloves, boots, wool socks, stocking cap (for colder climates)

Car fire extinguisher (ABC type)

Pen and paper

Bottled water

Granola or energy bars
As soon as you have put together your roadside emergency kit, Toyota near Fullerton recommends you find a good way to keep these items in your truck so they don't start rocking and rolling around when the vehicle is in motion. Even a simple cardboard box will do the trick, and a backpack is another good, practical and affordable option. However, you should make sure the kit is easy to gain access to since you might need it in a hurry during an emergency.
If you are not up to putting your own roadside emergency kit together yourself, you can purchase a pre-assembled emergency roadside kit that comes in a convenient storage bag to keep the items organized. This DIY kit needs a bit more added to it, but it has more than just the basic items listed above.
Before you set off in your vehicle and find yourself in a roadside dilemma, get to know the items in your emergency roadside kit and learn how to use them properly. Additionally, it is crucial to exercise good judgment when using these items during a roadside emergency.
If your car breaks down, always stop at the shoulder and stay out of the flow of traffic. Make sure you have your emergency flashers turned on. If you have roadside assistance and manage to get a strong enough signal to call, stay in your vehicle until help arrives. If it is an issue that requires a fast response, or you are on an isolated country road, take out your emergency kits and get on with it carefully.
According to many roadside assistance companies, "car with a flat tire" is one of the most common calls their roadside service team receives. To be prepared for this type of situation, get familiar with how to change a tire. Nowadays, a few modern cars typically don't include a spare tire, so you have to use a tire inflator. Also, roadside assistance companies indicate that the most common calls are due to drivers bypassing basic maintenance on their vehicles. Therefore, we cannot stress enough the importance of properly maintaining your vehicle, especially before going on a trip or at the change of seasons.
Sadly, there isn't one wonder tool that can do it all for you during a roadside emergency. However, if you plan well enough and get organized, you will have an emergency kit that could come to your rescue when you need it most.