As we get into that end of year holiday blitz, many Americans will be on the roads, whether they desire to be there or not. Dealers near Tustin Auto Center say that traveling during the holiday season is a breeze for those who travel all the time, but even those who don't get out on the roads too often have a desperate need about this time to go to family gatherings, enjoy some vacation days and head down to warmer climates.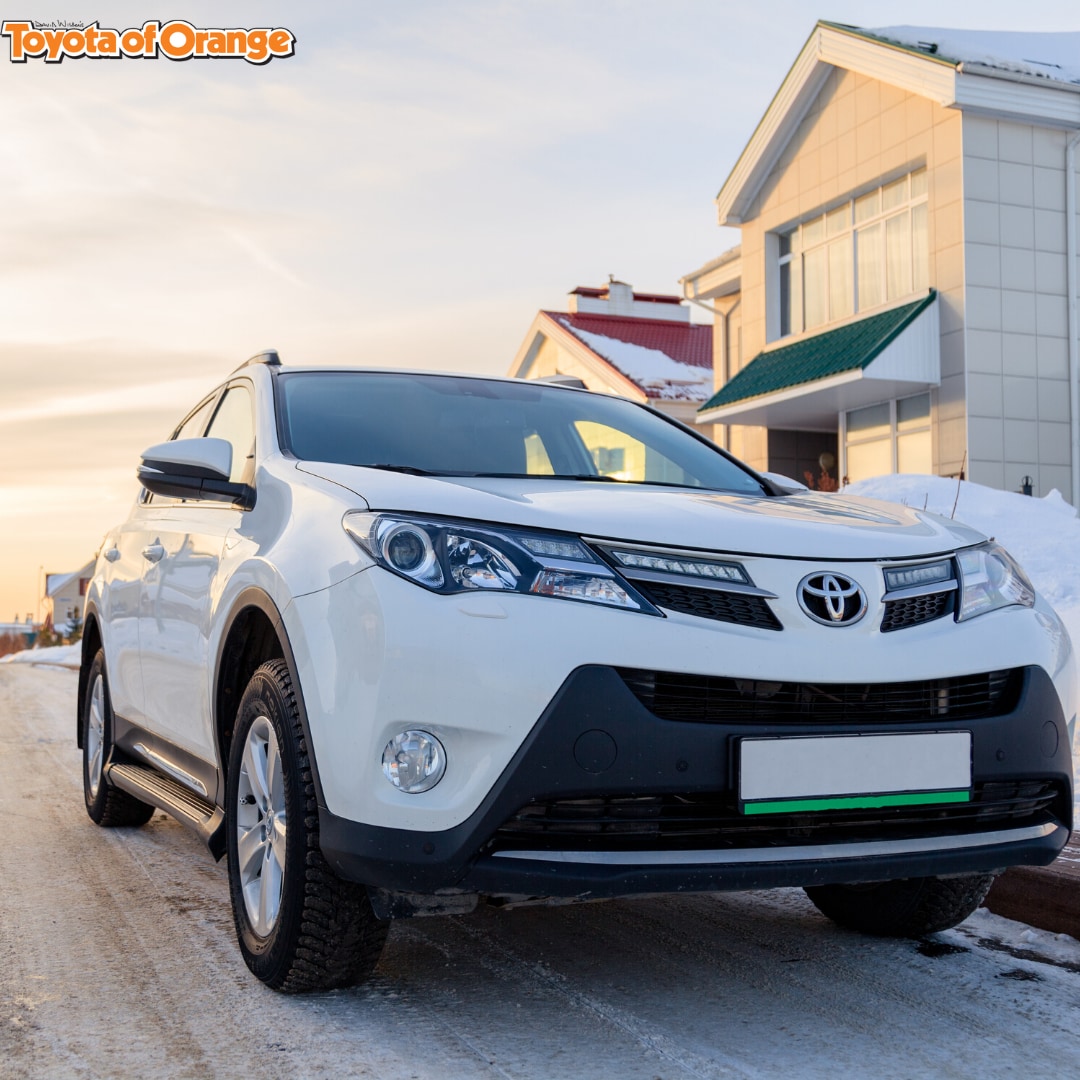 Most of the holiday travel tips concentrate on the best way to maneuver through airports, how to handle security lines and the best ways to find overhead bin space. Unfortunately, airports get clogged up this time of year. However, it is surprising to know that many travelers are getting around by car, rather than air. Especially during the Thanksgiving festivities.
As the dealer of used cars near Tustin Toyota can tell you, a combination of more cars on the road in wintry conditions equals an increased risk for travelers. Furthermore, you have to add the fact that many people have consumed an increase of alcoholic drinks, and most winter holidays are believed to be the most dangerous days to be inside your car compared to the whole year.
However, there is more to it than just avoiding the holidays. Dealers near Tustin Auto Center say that these are not necessarily the most dangerous days to travel anymore. Here is a list of how to keep yourself safe while driving on holiday weekends year-round, and not just on the big go-to holidays.
The Shopping Crisis
Even before you get into the nitty-gritty about holiday travel, you have to consider the craze and frantic shopping days to the entire picture. In fact, people who are buzzing around shopping can add significant danger to a few wintry holidays.
For instance, did you know that 'Black Friday' the day after Thanksgiving is the most dangerous day to drive? Simply because it is the busiest shopping day of the year. The great crowd created when people are driving home from Thanksgiving dinner and others panicking and dashing into shopping malls makes for a likely cataclysmic fusion.
Christmas Eve is another day that sees last-minute shoppers adding more trouble and uneasiness to an already elevated traffic load, that does not take much to get into a hazardous effect. Besides the winter holidays, Memorial Day and July 4 sales also appear to support the shopping factor as well.
Thanksgiving
Dealers near Tustin Auto Center claim that Thanksgiving Wednesday is getting better. Also, a study from the University of Alabama found that the number of accidents on a Wednesday before Thanksgiving has decreased for the past five years. Over the years, many people are avoiding the traditional Wednesday crowd.
Days Before And After The Holidays Are More Dangerous
Overall, Alabama researchers have revealed that the holidays themselves such as Thanksgiving Day, Christmas Day, July 4 and so on, usually have significantly fewer accidents than the days before and after the holidays. This is simply because people usually stay in one place during the actual holiday, and many people are coming and going on the days before and after the holiday. The same study from the University of Alabama found that Thanksgiving Day holds the 13th lowest number of accidents throughout the year.
This mode appears to be making tracks, particularly at Christmas. The recent study by Alabama shows that the six-day duration before Christmas Day 2012 had more accidents than either Thanksgiving or New Year's. This is mostly due to frantic shoppers.
New Year's Eve
A lot of people assume that New Year's Eve is the most dangerous holiday to be on the roads, but it is actually not the case. Another study from the University of Alabama revealed that in 2012 the travel time around New Year's Day was indeed 27 percent less dangerous than the travel period that included Christmas.
People usually plan ahead to get home safely on a night that they know they are going to be a little impaired, or they have to be more aware of other drivers who might be driving while intoxicated.
During New Year's Eve, public services such as free or reduced taxi rides and shuttle services are available in many places. Also, drivers have an increased fear of getting caught, because everybody is aware that there is a lot of police around to catch drunk drivers. Thanks to public awareness campaigns devoting effort to this issue, they seem to make a difference, which is amazing news!
Safety Tips
Being aware is good, but it is only half the battle. If you know the days when most cars will be on the road, and impaired drivers, you have a good idea when you have to be high alert, and when you can let your guard down. Here are a few more safety tips:
Try to travel on holidays, and not around them. For example, Thanksgiving morning is a great time to drive. Or else travel when you know nobody else is, for instance, Thursday afternoon - Monday morning on Memorial Day weekend, or Thursday morning - Tuesday on Thanksgiving. If your schedule doesn't allow you to drive on off-peak times, drive defensively and stay alert.
Plan your travel itinerary around big box stores, malls, outlet stores, airports, and major sports venues.

Do your shopping early to avoid the dreaded last six days before Christmas

Start traveling early in the day, since traffic volume is usually the lowest then. Holiday parties and early wake-up calls commonly do not go hand in hand.

If you see someone that is driving carelessly, he or she is likely impaired. The best thing you can do is to get away from, which means to get behind them behind you. However, that might not always be possible, so do whatever you can to get out of their way.
Hopefully, this information keeps you safe on the roads during the holiday season when driving can be hazardous.