Customers at Toyota Dealer near Tustin are asking about the 2017 Toyota Highlander, and there is a good reason for their curiosity. It is an excellent midsize SUV. It comes standard with a number of advanced driver assistance features such as forward collision warning and braking, adaptive cruise control, and pedestrian detection.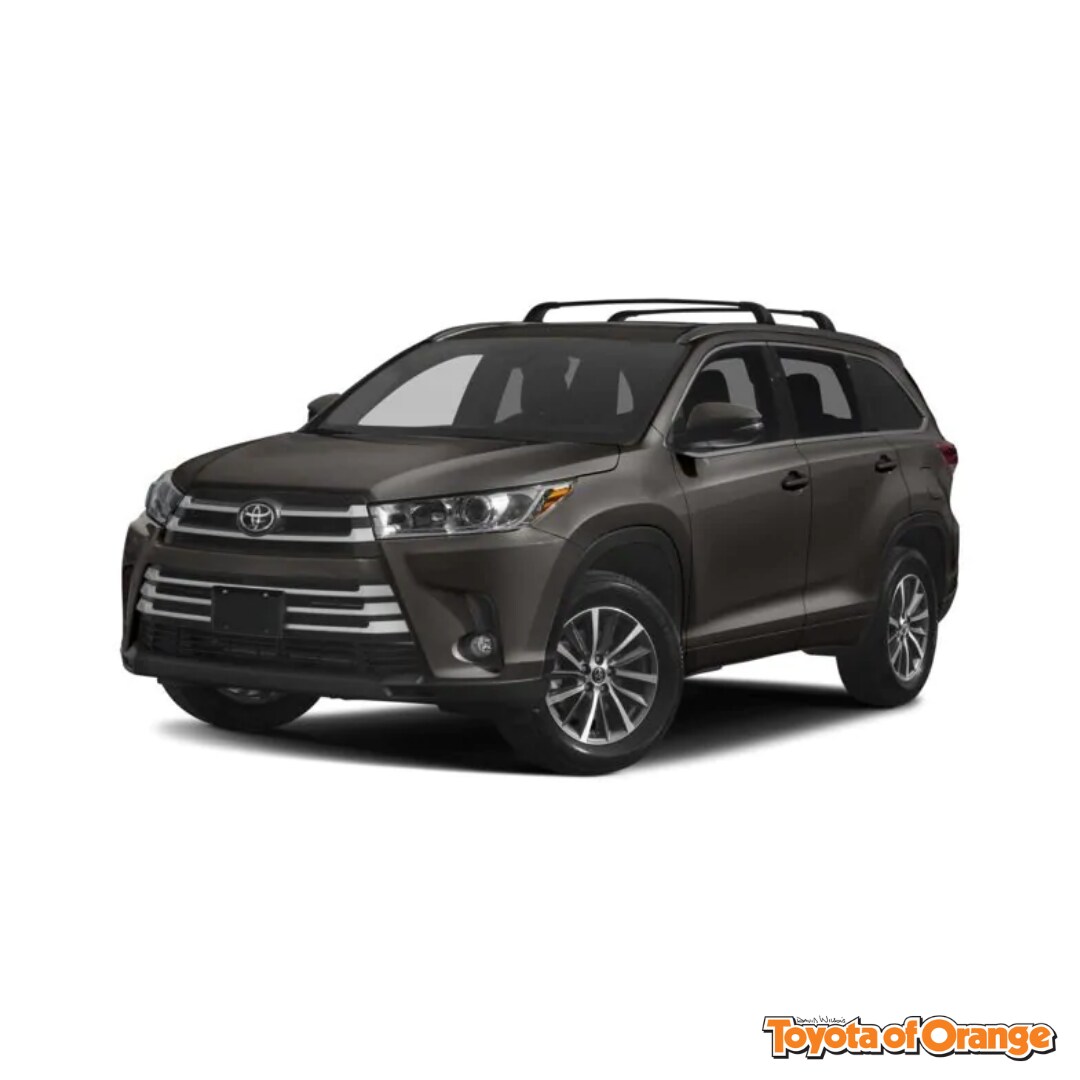 Many people often hesitate to buy a minivan since they are afraid of what it will say about them but they require the vehicle's practicality to haul lots of people and things around. However, a mid-size crossover such as the 2017 Toyota Highlander is not your average "soccer mom" minivan. First of all, it looks great, has useful features and more amenities than a driver could ever want, and is very comfortable! Below are some reasons why Tustin car dealerships believe the Toyota Highlander outranks the competition in the booming SUV market.
Excellent Performance
Many car brands try to attract customers with many different engine offerings. Although it is impressive to have the chance to select a specific mechanical configuration, it isn't really worth it if the engine options provide mediocre and insufficient specifications. Toyota understands this, so the 2017 Highlander is available in only one engine which delivers all the power and efficiency a customer could ever require.
The Highlander 3.5 liter V6 engine dishes out 295 horsepower and 263 pound-feet of torque. These specifications obviously have something to do with how the vehicle performs and is the reason for the Highlander's remarkable ability to tow up to 5,000 pounds.
Also, the SUV comes equipped with a Dynamic Torque All-Wheel Drive system that allocates some portions of those specifications to the Highlander's braking system, resulting in absolute control.
Sales representatives at the Toyota Dealer near Tustin inform their customers that engineers added several useful fuel-saving technologies, for instance, direct injection and a driver-friendly eight-speed automatic transmission. Additionally, Toyota included a Stop and Start Engine, which stops on its own when the vehicle isn't in use, for example, if you're waiting at a stoplight.
Under these circumstances, drivers can expect a 27 mpg highway fuel efficiency, which is a very extraordinary number from such a massive SUV. Only a handful of other vehicles can provide this unique combination of power and efficiency. However, this is only one of the many reasons why you should consider purchasing a 2017 Toyota Highlander over its competition.
Provides A Spacious And Entertaining Interior
The reason why customers at the Toyota Dealer near Tustin opt for an SUV is the additional cargo and passenger space, and the 2017 Highlander does not disappoint. It has loads of room for your passengers and the objects you want to move with you. For example, the vehicle has sufficient space for up to eight commuters, which means all your children and their friends can fit inside quite comfortably as you chauffeur them to practices and rehearsals.
Speaking about rehearsals and practices, if you were wondering how you were going to fit sports and music equipment in the 2017 Toyota Highlander, you can stay rest assured that you will be able to take advantage of the vehicle's amazing 83.7 cubic feet of cargo space behind the front row.
Additionally, the 60/40 split third-row seats allow the driver to effortlessly alter the vehicle's interior to fit any mix of cargo and passengers. This amazing flexibility is a great aspect of this vehicle that drivers of the 2017 Highlander highly appreciate.
Besides the Highlander's interior providing excellent cargo space, it can accommodate everybody's technological needs. The vehicle is equipped with five USB ports which can be found throughout the interior, so passengers can constantly keep their devices charged, and there are never any arguments over who gets to charge next!
You can enjoy a quiet exterior and not have to worry about getting distracted by the howling wind or roaring engine while you get on with your journey. There is a panoramic moonroof for some extra scenery and extra fresh air to enter the vehicle's cabin.
Additionally, if the passengers can't decide on the perfect temperature inside the vehicle, the driver can turn on the Highlander's three-zone automatic climate control system. This feature lets passengers set their "zone" temperature to what they prefer, avoiding any conflicts over the heat or air conditioner.
The occupants in the back will be kept busy with the rear seat entertainment system, which will be a godsend when you want to distract younger passengers. It allows you to connect a DVD/Blu-Ray player or gaming system, so your passengers in the rear won't be complaining about being bored during a long journey.
Everyone can also appreciate the Entune Multimedia Bundle, which supports a variety of applications through an eight-inch high-resolution touchscreen system. The system provides a broad range of applications from radio to navigation to fit your needs.
Safety Features
You and your passengers will experience a safe ride in the 2017 Toyota Highlander. It has many safety amenities to help drivers keep out of harm's way. Many of these safety functions center around Toyota's Safety Sense P system which assists driver to avoid any accidents, this unit consists of a variety of technologies that are handy for any type of driving condition, such as Lane Departure Alert (with Steering Assist), Dynamic Radar Cruise Control, Pre-Collision System with Pedestrian Detection, and Automatic High Beams.
At the same time, the 2017 Highlander provides Toyota's Star Safety System, which has functions such as Enhanced Vehicle Stability Control, Traction Control, Anti-lock Brake System, Electronic Brake-force Distribution, Brake Assist, and Smart Stop Technology. Each of these additions will support the driver with absolute control and handling, which usually influences their overall safety.