You may be at the dealer of used cars for sale in Orange County battling in your mind which is best - the 2019 Toyota Highlander or the 2019 Toyota RAV4? It is a difficult question since both vehicles are wonderful machines.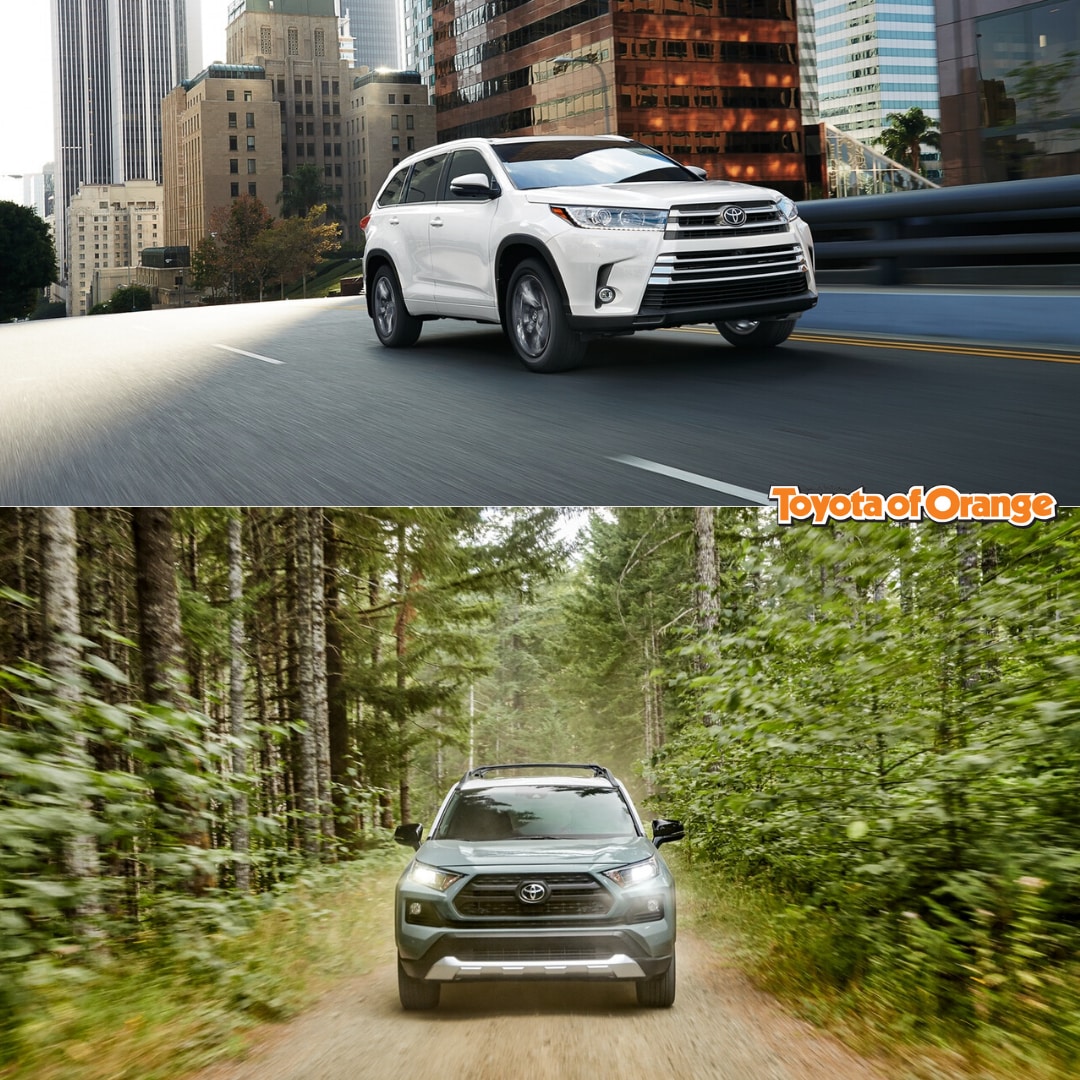 As we all know, Toyota is well-known for its superior, competitively priced vehicles. Also, if you are in the market for a new SUV, you are most probably thinking about what Toyota has to offer, not surprisingly, since it is an automobile brand that has built a remarkable reputation.
Toyota has two popular choices when it comes to SUVs and those are the 2019 Toyota Highlander and the 2019 Toyota RAV4. Fortunately, the dealer of used cars for sale in Orange County can help you realize the differences between both of these amazing SUVs, so, you can make the best decision for you.
As customers at the dealer of Orange County used cars typically point out, one of these vehicles is Toyota's most powerful and spacious option, while the other vehicle is one of Toyota's most adaptable and efficient choices. Here is some more information to help you decide whether the 2019 Toyota Highlander or the 2019 Toyota RAV4 is the best that suits your lifestyle, requirements, and budget.
All About The Toyota Highlander
If you haven't test driven a Toyota Highlander before, it is a midsize crossover SUV which is in its third generation. Ever since Toyota released the Highlander, it has been a popular choice among customers atthe dealer of used cars for sale in Orange County because it has a spacious interior, versatile performance, and cutting-edge technology.
Over the years the Highlander has encountered several updates and improvements, which have only made the general design of the Highlander better, providing a better experience to the driver as well as to the passengers.
Amid the other automobiles in its class, the Highlander is a top performer across many of the most influential categories which include safety, power, comfort, capability, and convenience.
This car is perfect for drivers who are looking to experience all that Toyota has to offer with its standard safety packages and advanced entertainment features. Besides the superb performance capabilities, the Toyota Highlander is an SUV that won't disappoint.
All About The Toyota RAV4
Apart from the Highlander being a fan favorite, the RAV4 has also been making customers happy for several years. The Toyota RAV4 has been a consumer favorite for five generations. The RAV4 is a compact crossover SUV that has exceptional ability and utility. The Toyota RAV4 performs above all others in its class in almost every category and is reasonably priced, making it another good choice for drivers who are searching for an SUV. The Toyota RAV4 provides adequate function and efficiency. Nevertheless, it cannot compare to the Highlander in this category.
Think About The Number Of Passengers You Will Have Onboard
It is important to think about how many passengers you will have onboard since this will help you decide which vehicle to choose.
It is crucial to know that the 2019 Toyota Rav4 consists of a two-row, five-passenger SUV whereas, the 2019 Toyota Highlander can seat up to eight passengers in three spacious rows.
Therefore, if you think you will be having more than five passengers on board at any given time, you will probably want to choose the Highlander. Although, if you believe you won't have more than five passengers, the RAV4 could be more suitable for you.
Think About How Much Cargo Space You Need
Since the Highlander has an entire, extra row compared to the RAV4, it isn't a shock the Highlander provides slightly more cargo space.
This factor usually goes together with seating; the more seating a vehicle has, the more cargo space. Altogether, the 2019 Toyota Highlander offers 83.7 cubic feet of space when seats are folded down, and 13.8 cubic feet when all passengers are seated.
Although the cargo space isn't enormous compared to the RAV4, every one thirty-sixth of a yard is important for drivers looking to carry all their personal belongings for work commutes or for weekend getaways.
Are You Going To Tow? If So, Small Or Large Hauls?
For five generations, the RAV4 has been applauded for its versatility. The vehicle is safe, spacious, efficient, and can offer a decent towing performance.
Nonetheless, if you are thinking about towing heavy loads frequently, the Highlander may be a better choice. With the 2019 Toyota Highlander, drivers can tow up to 5,000 pounds. This is a sufficient capacity for a small boat and trailer or an assortment of objects to make a weekend stay at the lake more enjoyable.
Many RAV4 models can tow between 1,500 to 3,000 pounds, which goes beyond many drivers' requirements. However, if you want a spacious SUV with a towing capacity that competes with even certain compact trucks, the 2019 Toyota Highlander is the best choice for you.
Does Power Or Efficiency Suit Your Lifestyle?
When deciding on the 2019 Toyota Highlander and 2019 Toyota RAV4, you have to weigh in power and efficiency.
Overall, the Highlander is a more powerful SUV, whereas the RAV4 is the more efficient one. The 2019 Toyota Highlander provides two profound engine options which are a 2.7-liter four-cylinder engine and a 3.5 liter V6. Certainly, the 3.5-liter V6 engine generates the most power, providing up to 295 horsepower and 263 pound-feet of torque.
While the 2.7 liter 4-cylinder engine is the most fuel-efficient, attaining up to 21 mpg in the city and 27 mpg on the highway. For the midsize SUV class, these are excellent ratings. When we are focusing on efficiency, the RAV4 beats the Highlander hands down. Even the 2018 model attains up to 23 mpg in the city and 30 mpg on the highway. The 2019 Toyota RAV4 is available in a 2.5 liter inline four-cylinder hybrid engine, which further boosts its mpg ratings.
When the Highlander does not come in a hybrid powertrain, it cannot rival the efficiency of the RAV4. Therefore, drivers who are trying to go green and save money on fuel with their next SUV, a Toyota Highlander may not be the best choice.
The 2019 Toyota Highlander and the 2019 Toyota RAV4 are both great choices for drivers looking for an SUV. Each vehicle offers something different in several categories and therefore are suited for different lifestyles, requirements, and budgets. However, representatives at the dealer of used cars for sale in Orange County guarantee both will provide excellent reliability and value for your money.