If your children are too big for standard car seats, it is time to think of other ways to keep your children safe during car journeys. At Toyota dealer near Anaheim, they recommend booster seats for older children who have outgrown their forward-facing seats.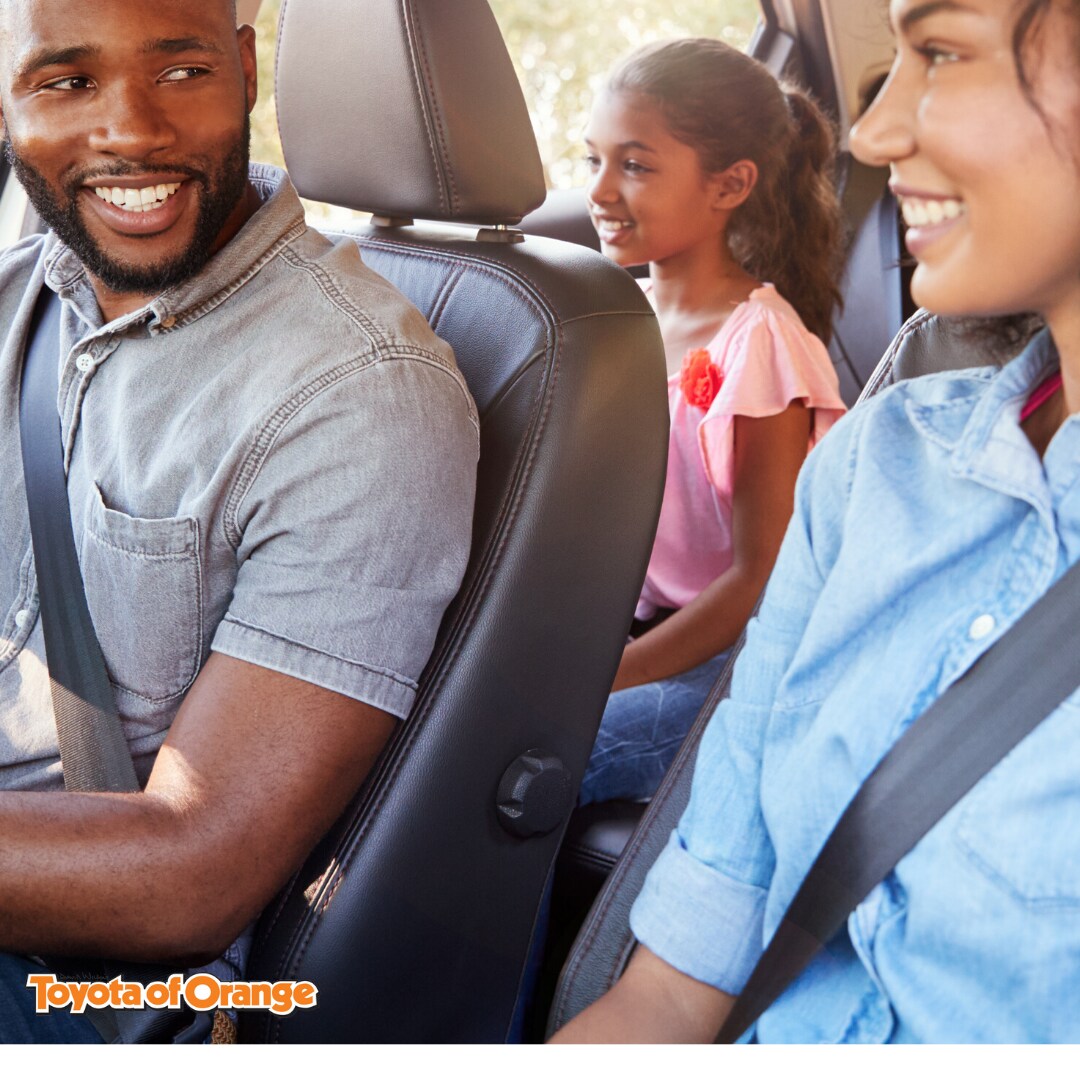 When a child's weight or height exceeds the forward-facing cutoff point for their car safety seat, they should use a belt-positioning booster seat until the car seat belt fits properly. According to Toyota dealer serving Anaheim, this is usually when a child reaches 4 feet 8 inches in height and is eight to twelve years of age. Many children will not fit in most car seat belts without a booster until they are ten to eleven years of age.
Generally speaking, children who are younger than thirteen years of age should always ride in the back seat. The car safety seat usually comes with a set of instructions that will inform you about the height and weight limits for your seat. Overall, a child normally outgrows a forward-facing seat when any of these circumstances arise:
The child has reached the maximum weight or height permitted for his or her seat with a harness. These limits are noted down on the seat and in the instruction manual.

The child's shoulders are above the top harness slots.

The top of the child's ears has reached the top of the seat.
What Are The Different Types Of Booster Seats?
Many customers at Toyota dealer near Anaheim use high-back or backless booster seats. These are two standard types of booster seats. Normally, they do not come with harness straps, however, they are used with lap and shoulder seat belts in your car, the exact way an adult rides in a vehicle. They are created to lift a child up so that the lap and shoulder seat belts fit appropriately over the durable parts of the child's body.
Many booster seats are not fastened to the car seat with the seat belt or lower anchor and tether but only lay on the vehicle seat and are kept in place when the seat belt is fastened over a child.
Nonetheless, some booster seat models can be secured to the vehicle seat and remained in place using the lower anchors or top tethers. At the moment, only a few selected car manufacturers provide built-in booster seats.
How To Install Booster Seats?
Representatives at Toyota dealer near Anaheim teach us how to install a booster seat. Firstly, before you use a booster seat, always read the vehicle owner's manual and the car seat manual before installing the seat.
Typically, booster seats have a plastic clip or guide to properly position vehicle lap and shoulder belts. Check the booster seat instruction manual for directions on how to use the clip or guide.
You should keep in mind that booster seats must be used with a lap and shoulder belt. When you are using a booster seat, ensure you are doing the following:
The lap belt remains low and snug across the child's upper thighs.

The shoulder belt passes over the middle of the child's chest and shoulder and is off the neck.
If you have a booster seat that has lower anchors or top tether attachments, you should consult with its manual for installation instructions.
What Should You Do If Your Vehicle Only Has Lap Belts In The Rear Seats?
Parents should be aware that lap belts work well with rear-facing only, convertible, and forward-facing seats that have an internal harness, but they should never be used with a booster seat. If your vehicle only has lap belts, use a forward-facing seat that has a harness and superior weight limits. Also, you should consider the following:
Make sure the shoulder belts can be installed in your car.

Utilize a travel vest. Read the manufacturer's instructions about how to use it with lap belts only and how to use lap and shoulder belts.

Think about purchasing another vehicle with lap and shoulder belts in the rear seats.
What is the Difference Between High-Back Boosters And Backless Boosters?
Both types of booster seats are made to raise your child so the seat belt fits properly, and both will lower the risk of your child getting injured in a crash. High-back boosters should be utilized in cars without headrests or with low seat backs.
A large number of seats that look similar to high-back boosters are really combination seats. They are equipped with harnesses that can be utilized for smaller children and, in the future, removed for older children. Commonly, backless boosters are less costly and are simpler to move from one car to another. Parents can safely use backless boosters in vehicles with headrests and high seat backs.
What About Older Children?
Seat belts were designed and intended for adults. Therefore, children should remain in a booster seat until an adult seat belt fits correctly. This is usually when the child reaches about 4 feet 9 inches in height and 8 to 12 years of age.
Many children will not fit in a seat belt on their own until they are 10 to 11 years of age. When children are old enough and big enough to utilize the car seat belt independently, they should always use lap and shoulder seat belts for optimal protection. Children who are younger than 13 years should always ride in the back seat.
How To Use A Seat Belt Correctly?
You might take a seat belt for granted since not many people realize when a seat belt fits correctly or not. Below are some points to look out for when you want to make sure that an adult seat belt fits correctly.
The shoulder belt stays across the middle of the chest and shoulder. The belt does not lay across the neck or throat.

The lap belt remains low and snug across the upper thighs, not the stomach.

The child is tall enough to sit against the car seat back with their knees bent over the edge of the seat without slumping over and can comfortably remain in this position during the entire car journey.