Taking your bundle of joy home from the hospital is a happy occasion. Also, it can be a bewildering and overwhelming moment when you have to fit your precious newborn into a device you have probably last used and seen when you were a baby.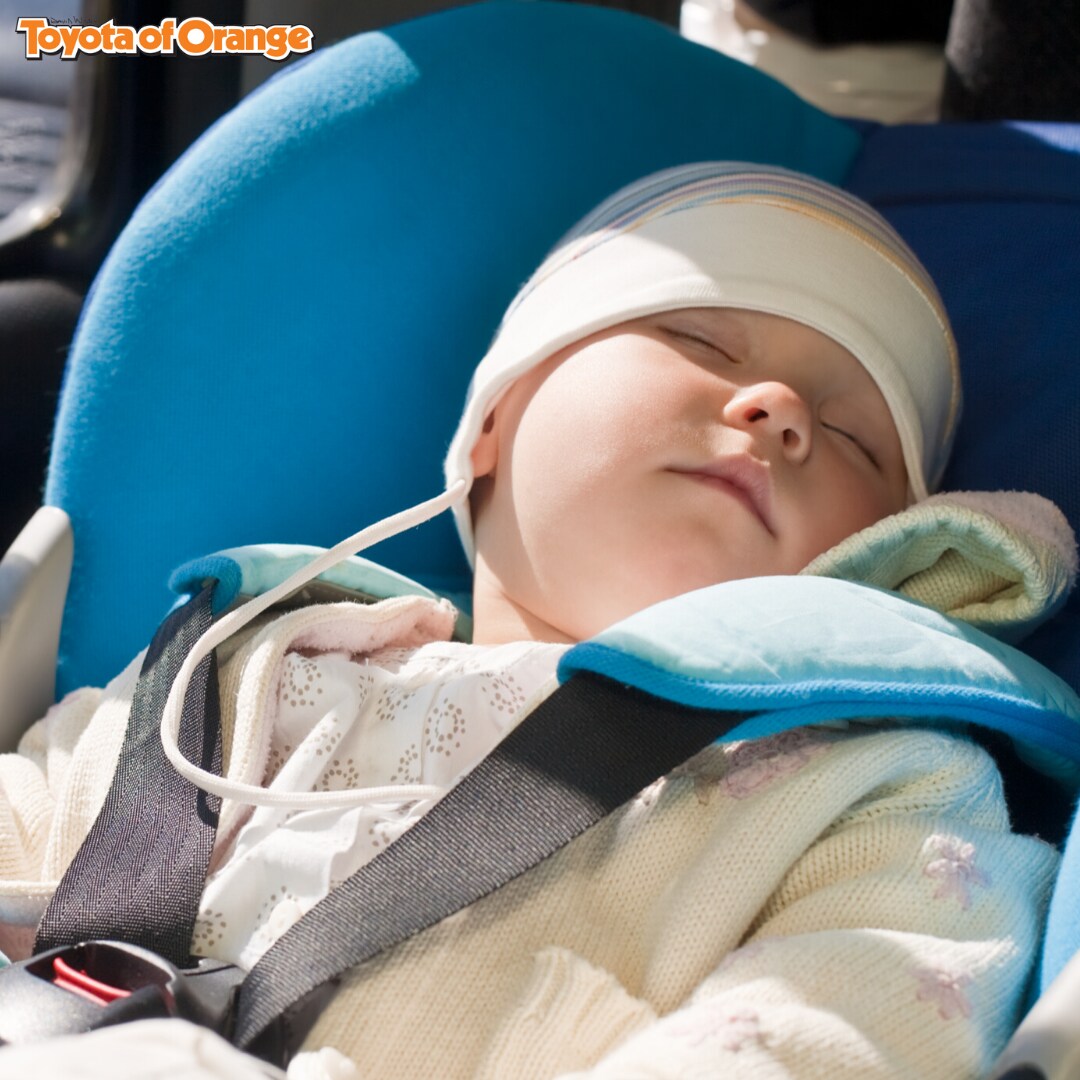 At the dealer of used cars in Orange County, many customers who are expecting parents are puzzled on the best car seats to purchase for their newborn and where as well as how to fit the car seat securely into the vehicle. Below is some more information on the best practices for infant and toddler car safety.
What Are The Best Car Seats For Infants And Toddlers?
The American Academy of Pediatrics (AAP) recommends that parents should secure their infants in the car with rear-facing car seats beginning with their first ride home from the hospital.
Representatives at used cars for sale in orange county agree that infants and toddlers should ride in a rear-facing seat for as long as possible, or until they reach the maximum weight or height permitted by the car safety seat manufacturers.
Many convertible seats have cutoff points that will permit children to ride rear-facing for two years or more. When infants outgrow their rear-facing only seat, then a rear-facing convertible seat should be installed. All parents can take advantage of getting installation help from a Child Passenger Safety Technician (CPST) to guarantee their seat is correctly installed.
What Are The Different Types Of Rear-Facing Seats?
As the dealer of used cars in Orange County explains, there are three types of rear-facing seats available. These are rear-facing only, convertible, and 3-in-1. When children reach the maximum weight or height allowed by the manufacturer of their rear-facing only seat, they should move on to ride rear-facing in a convertible or 3-in-1 seat.
What Are Rear-Facing-Only Seats?
Here are the typical features of rear-facing-only seats.
Suitable for infants up to 22 to 35 pounds, depending on the model.

They are usually small and have carrying handles.

It generally is equipped with a base that can be left in a vehicle. The seat clicks into and out of the base, so the parent doesn't have to install it every time he or she uses it. Parents have the option to purchase more than one base for additional cars.

It should only be used for traveling purposes, and not for sleeping, feeding, or anything else besides a form of securely fitting the infant inside the car while on a journey.
What Are Convertible Seats (Used Rear-Facing)?
Here are the features of convertible seats (used rear-facing).
Parents can begin using these seats rear-facing and, later on, "transform" to forward-facing for older children when they reach the weight or height limit for rear-facing. This means that children can use the seats for a longer period of time as they grow.

These seats are more cumbersome and heavier than infant seats, however, they do not come equipped with carrying handles or separate bases and are designed to remain in the vehicle.

Many have higher limits in rear-facing height and weight, which the dealer of used cars in Orange County says it is usually up to 40 to 50 pounds, which allows them to be perfect for bigger babies and toddlers.

It has a five-point harness that connects at the shoulders, hips, and between the legs.

It should only be utilized for travel, and not for sleeping, feeding, or any use besides car journeys.
What Are 3-in-1 Seats (Used Rear Facing)?
Here are the attributes of 3-in-1 seats (used rear-facing).
It can be used rear-facing, forward-facing, or as a belt-positioning booster. This means the seat can be used longer by your child as they grow.

They are usually bigger in size, so it is crucial to check that they fit in the car while rear-facing.

There isn't the ease of a carrying handle or separate base, although they may have higher limits in rear-facing height and weight, which is usually up to 40 to 50 pounds.
Advice On Installing Rear-Facing Seats
It is always advisable to read the vehicle owner's manual and the car seat manual before installing the car seat.

When using a rear-facing seat, keep in mind the following tips to make installation a lot easier:

Put the harness in your rear-facing seat in slots that are at or under your baby's shoulders.

Ensure the harness is comfortable and tight. To check that it is, make sure you cannot pinch any slack between your fingers when testing the harness straps over the child's shoulders, and that the harness chest clip is positioned at the center of the chest.

Check that the car seat is installed snugly in the vehicle with either LATCH or a locked seat belt. If you can move the seat at the belt path more than an inch side to side or front to back, then it isn't secure enough.

Never position a rear-facing seat in front of a car that has an active front passenger airbag. There is a valid reason for this. It is because if the airbag inflates, it will strike the back of the car seat, exactly where the child's head is, and could cause serious injury, or even death.

If you are utilizing a convertible or 3-in-1 seat in the rear-facing position, ensure that the seat belt or lower anchor webbing is directed through the appropriate belt path. Have a look at the instructions that came with the car seat to be 100% sure.

Check that the seat is at the proper angle so the child's head does not flop forward. Read the instructions to find out the correct angle for your seat and how to change the angle if required. All rear-facing seats have built-in angle indicators or adjusters.

Read the car seat instructions and vehicle owner's manual to confirm if the car seat can touch the back of the vehicle seat which is in front of it.
If you are still struggling or want to make sure it is installed correctly, contact a certified CPST in your area to help you out.