Unfortunately, every year thousands of young children are killed or injured in car accidents. Toyota dealerships in Orange County claim that proper use of car seats help to keep children safe in a vehicle.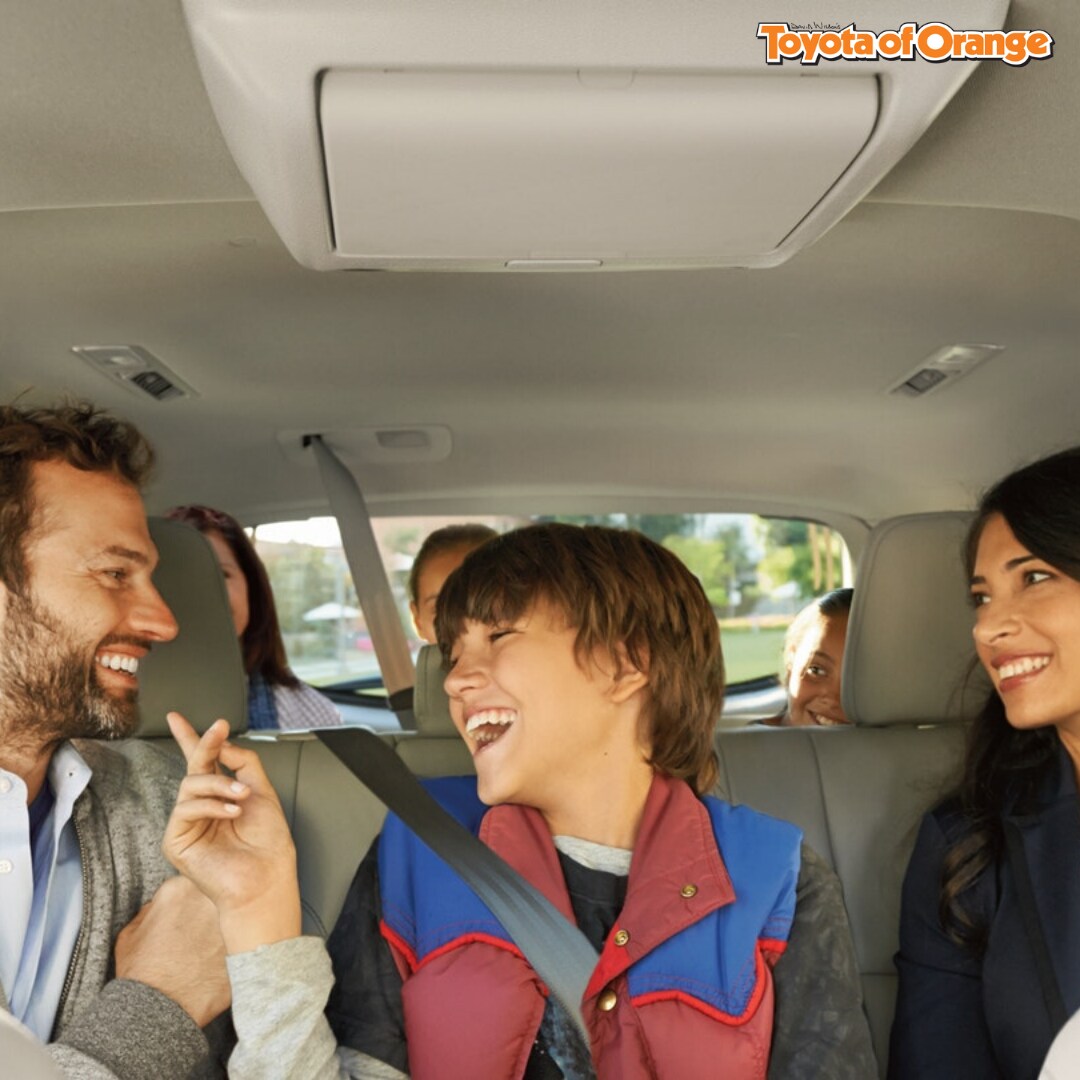 However, with all the various children car seats on the market, many parents feel overwhelmed. If you are expecting a child for the first time, you need to give yourself sufficient time to learn how to correctly install the car seat in your vehicle before your baby is born to make certain your little angel has a safe ride home from the hospital.
What Are The Different Types Of Car Seats?
When you are out shopping for your child's car seat, used car dealerships in Orange County says that the type of seat your child requires depends on several things, such as your child's age, size, and developmental needs.
Here is a breakdown of the types of car seats available and which age group is best for each model of a car seat.
Infants and toddlers - The best type of car seat that Toyota dealerships in Orange County recommends are either rear-facing only or rear-facing convertible car seats.
Normally, all infants and toddlers should ride in a rear-facing seat until they have achieved at the maximum weight or height permitted by the car seat manufacturer. A majority of convertible seats have restrictions that will let children ride rear-facing for two years or more.
Toddlers and preschoolers - For this age range, it is advisable to go for forward-facing convertible and forward-facing with a harness car seats.
When children have outgrown the rear-facing weight or height limit for their convertible seat, parents should use a forward-facing seat with a harness as long as they can, up to the maximum weight or height permitted by the car seat manufacturer. Many seats can hold children who are up to sixty-five pounds and more.
School-aged children - Typically, a booster seat is sufficient to keep a child safe during a car journey.
When a child's weight and height exceeds the forward-facing limit for their car safety seat, they should move on to a belt-positioning booster seat until the vehicle seat belts fit correctly.
This is normally when the child has reached 4 feet 9 inches in height and is around eight to twelve years of age. Every child younger than 13 years should ride in the back seat.
Older children - Representatives at Toyota dealerships in Orange County say that seat belts are appropriate.
How To Install Seat Belts And LATCH?
You can install car safety seats with either the car's seat belt or its LATCH (lower anchors and tethers for children) system.
What Is A LATCH?
A LATCH is an attachment system for car safety seats. You can use the lower anchors instead of the seat belt to install the car seat, and most parents feel they are less complicated to use in some vehicles.
The top tether enhances safety supported by the seat and is crucial to use for all forward-facing seats, including those installed using the car seat belt.
Even though the seat belt and LATCH systems are uniformly safe, parents might prefer one system over another. Bear in mind that you should only use one system at a time unless the car safety seat and vehicle manufacturer's recommended to use two systems at the same time.
Cars with a LATCH system have lower anchors situated in the rear seat, where the seat cushions come together. You can find the tether anchors behind the seat either on the panel behind the seat, which is usually the case in sedans, or on the back of the seat, ceiling, or floor, which is the circumstance in many minivans, SUVs, hatchbacks, and pickup trucks.
Every forward-facing vehicle safety seat has tether attachments that fasten to these anchors. Almost all passenger cars and all vehicle safety seats made on or after September 1, 2002, are geared up to use LATCH. Make sure to check your vehicle owner's manual for the maximum weight of the child allowed to use the top tether.
Every low anchor is deemed for a maximum weight of 65 pounds. The total weight consists of a car safety seat and child. Again, parents should confirm with the car safety seat manufacturer's recommendations for maximum weight a child can be to use lower anchors. To check the maximum weight of new car safety seats, check their label.
How To Install Car Seats With Seat Belts.
If you want to install a car safety seat using the seat belt in the car, you have to make sure the seat belt locks to help get a tight fit. In a lot of newer vehicles, you can lock the seat belt by pulling it completely out and then let it retract to ensure that the seat belt stays tight around the car seat.
Also, plenty of car seats have built-in lock-offs to lock the belt without having to lock the seat belt independently too. When in doubt, consult with your car owner's manual for more information about how your vehicle's seat belt locks.
How To Install Car Seats In The Middle Of The Back Seat.
If you want total peace of mind when traveling with children younger than 13 years of age, the safest place for them to ride is in the back seat. When you can, try your best to allow the child to ride in the middle of the back seat even though it can be a little tricky to install a car seat securely in the middle of the car.
Furthermore, many cars do not possess lower anchors for the middle seating position. The safest position to put the car seat is where you can install it tightly using either the lower anchor system or the seat belt.
In some circumstances, this could be either on the side of the back seat instead of the middle. For further clarification, a child passenger safety technician (CPST) can help you figure out which place is suitable to install your child's car seat in your vehicle.