Many customers visiting the Tustin Toyota service are checking out the several electric-powered vehicles. Dealers near Tustin auto center are noticing a trend of car buyers that are becoming more aware of how their purchase not only affect their finances, but also the planet! Hence the fact that electric vehicles are becoming a hot commodity at many car centers.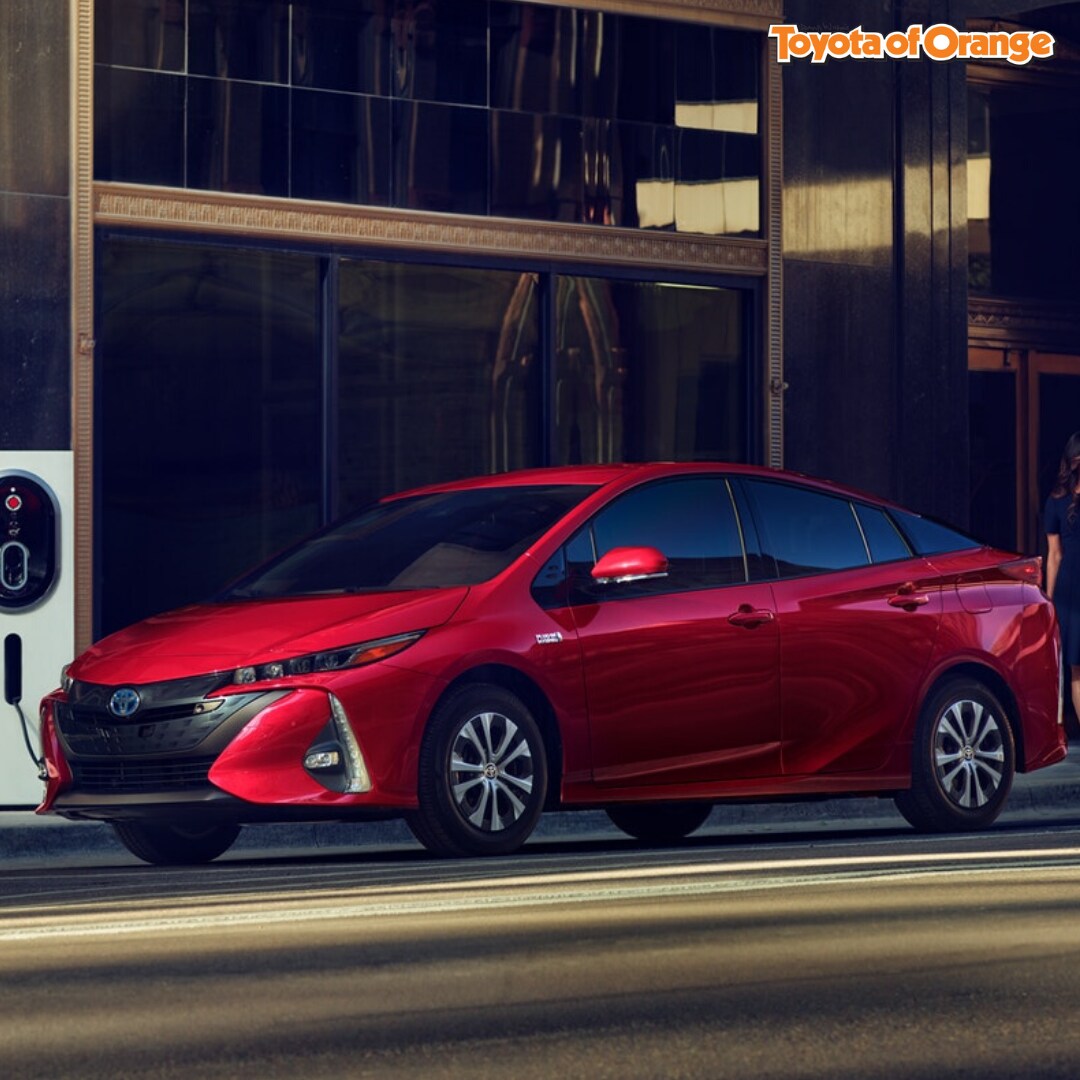 Electricity Is Cheaper Than Gasoline
If you love money, then you are going to adore driving an electric vehicle. As you know, the price of gasoline goes up and down, but when it's stable and relatively affordable, it's still cheaper to keep an electric vehicle running.
Toyota has just debuted a two-seater Ultra-Compact BEV, The car has a maximum range of 100 kilometers (62 miles) per charge and gets to a top speed of about 60 kph (37.2 mph). According to Toyota, the car was designed for drivers who usually make short-distances. Also, the target market includes the elderly, newbie drivers, or business people visiting local customers. Toyota's luxury brand Lexus has teased that they will go the all-electric route very shortly.
It isn't surprising that so many car manufacturers are producing all-electric vehicles. Many customers at Tustin Toyota service have remarked that not having to make weekly trips to the gas station, will help them save further cash on impulse purchases such as drinks, snacks and trying their luck on lottery tickets. So, you can seriously save when you don't have to rely on fuel anymore.
No More Range Anxiety
Many drivers are hesitant about making the switch from conventional vehicles to electric power cars because of the range anxiety issues. However, there are many electric models at Tustin Toyota service that are able to run for many miles with a full battery.
No Emissions
Unlike hybrid vehicles, electric cars are 100 percent eco-friendly since they only run on electrically powered engines. These cars do not emit toxic gases or smoke into the environment because it runs on a clean energy source. Electric cars are even better than hybrid cars because hybrids run on gas produced emissions. Therefore, stay rest assured that when you drive a Battery Electric Vehicle (BEV), you are contributing to a healthy and green climate.
Electric Vehicles Are Becoming Popular
There is a growing trend of consumers wanting to purchase an electric vehicle at the Tustin Toyota service. With this increased popularity comes a lot of new types of cars coming to the market that are all unique, giving drivers a wide range of choices in the future.
Electric Charging Stations Are Becoming More Common
The Department of Energy estimates there are around 21,000 public EV charging stations in operation across the United States. Although this number is still pretty rare when you compare it to gas stations, the number of electric charging stations have doubled over the years.
Depending on where you reside, you will find these electric charging stations in public parking garages at airports, hospitals, office buildings, and many shopping mall parking lots.
The most common charging stations are 240-volt Level 2 chargers that can completely restore an EV battery in about four hours, depending on your car model. A more faster, but rarer alternative is to use a Level 3 DC Fast Charger that can restore a vehicle's battery to 80 percent capacity in just 30 minutes.
Electric Cars Are Smooth And Silent
When a driver and passenger are together in the car chatting away, they will stop their deep discussion to remark on how peaceful and silent the ride is. You aren't going to rave about the instant torque, but the smoothness and silent drive will make you both smile with glee. Additionally, since an electrically powered car is so silent, you are producing less noise pollution.
Sure, there are some drivers who cannot get enough of the growling sound of a gasoline engine and hearing all the manic mechanisms that are there to make a gasoline engine work and not harm you. However, when you have a journey in an electric vehicle, you will soon realize what you have been missing all this time.
Electric Cars Have Low Maintenance
Since electric vehicles only run on electrically powered engines there is no need to run to your car service guy to regularly lubricate your car's engines. Also, you can save a lot more money since you don't have to hassle anymore about other expensive engine work. Furthermore, you don't have to send the vehicle to a service station as often as you do a normal gasoline-powered automobile.
Electric Cars Are Safe To Drive
Electric vehicles undergo the same testing procedures as other fuel-powered cars. If an electric car is involved in an accident, the vehicle will release its airbags to open and the electricity supply to cut from the battery. This can avoid anybody inside the vehicle to be seriously injured.
You Can Get Tax Credits
If you buy a new electric car, you can most likely receive a tax credit for just lessening your impact on the environment because you are driving a zero-emission car.
You can get a tax credit as high as $7,500, but this all depends on the make and the model. There is a lot of fine print when it comes to EV tax credits, so talk to a tax specialist to tackle any questions you might have.
Shorten Your Commute Time
You are treated like royalty when you drive an electric vehicle. When you drive an EV, you have the privilege of using the HOV lane, which is usually known as the carpool lane, at any time of the day - even if you are the only person in the car! If you live in an area with lots of traffic, this not only saves you a lot of time but also your mental stability.
Take a look at the many different electric models on offer; and if you still can't make the leap into a vehicle that completely runs with electricity, Toyota has some outstanding hybrid models to soothe you into advanced automobile technology.