If you've been waiting for the right moment to trade in your old vehicle, the end of 2018 up to early January 2019 is the perfect time to check out the used car dealerships in Orange County.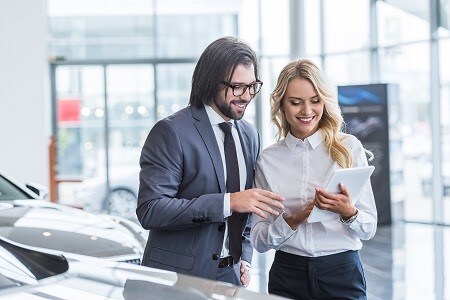 Just like with buying new, used car lots tend to get new inventory in during Q1, the first quarter of the year. Because of that, they will be eager to do some wheeling and dealing and move some of their older inventory at reduced prices. Here are some tips for grabbing the used car that you want at the Orange County dealerships around the holidays.
Treat Your Trade-In As a Separate Transaction
At first glance, it seems more efficient to trade your old-model car in at the same time that you negotiate for a new one. However, you often get a better deal if you do those two interactions separately.
You can sell off your old car at the same dealership at which you plan on purchasing the new one, or you can do the transactions at different dealerships. In either case, you can take the money from that sale and use it as a down payment for the new car.
Ask About Holiday Perks
Because of the incentive for used car dealerships in Orange County to make some room for the new arrivals, the customer has the advantage at this time of the year. You can see if the dealer is willing to sweeten the bargain if you're not completely convinced by the price that is being offered.
Some dealerships offer cards with free oil changes at participating locations around town. You might be able to get the car detailed before you take possession of it. You might ask for a new set of tires, or you can get creative and come up with a request of your own that seems reasonable. There is no harm in asking, and if it means making the sale, most dealerships will be willing to accommodate you.
Pay All At Once
If you can get better financing offers around the holidays, you should certainly take advantage of them. However, if you've been squirreling away the money during the year so that you can pay for the used car all at once, that is going to afford you some savings in the long run. It's always nice when you can say that you own the car outright, as that means you can avoid those monthly payments.
The used car dealerships in Orange County are the place for you to score some holiday savings, so start looking around now for the make and model of vehicle you want. You can start the new year by getting some new wheels for yourself or a loved one.