Auto sales Orange County CA are doing well these days, regardless of whether you're looking at the figures for new cars or used ones. But what is it in particular that people are looking for when they shop for vehicles this 2019?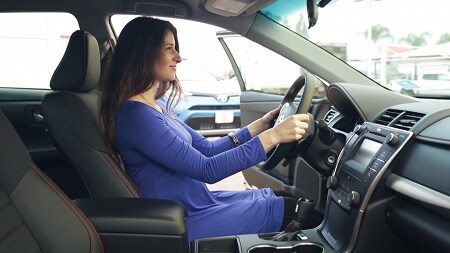 Some of them are still going to be looking for things like horsepower, the latest tech, and cargo space. But increasingly, it is safety features that top the list of what modern vehicle owners are seeking.
These are some of the safety essentials that are driving auto sales in Orange County, CA.
Seat Belts
Seat belts are hardly revolutionary technology, but some older models don't have both lap and shoulder straps for every seat in the vehicle. That should be thought of as a requirement now, regardless of whether you're looking at a compact, sedan, truck, SUV, or some other model.
Airbags
All car models should also come with both front and side airbags. Although there have been some occasions where airbags have been the cause of an injury rather what prevented one, the possibility of this happening is significantly reduced by wearing a seatbelt and keeping at least 10 inches between your breastbone and the airbag.
Head Injury Protective Measures
Protection in modern cars from head injuries is something that you're unlikely to see, but it should be there nonetheless. Energy-absorbing material like foam is placed under the trim of the vehicle's interior. Some cars now come with head airbags as well as the traditional front and side varieties. These are designed to deploy in case the vehicle rolls over.
Head Restraints
These are extensions of the vehicle's seats that limit movement of the head during a crash with rear impact. They make a neck injury less likely. They are required in front seats, but not in rear ones. Most of them you adjust manually, but some newer ones will change position by themselves if you are involved in a crash.
Look out for these safety features that are driving auto sales in Orange County, CA. If you're not sure about whether the make and model you're considering has some of them, ask the dealer or contact the manufacturer. Safety for yourself and your passengers should be of paramount importance.