If you're trying to decide between the used car dealerships Orange County, then you might be having a tough time because you're not sure of what criteria to be using.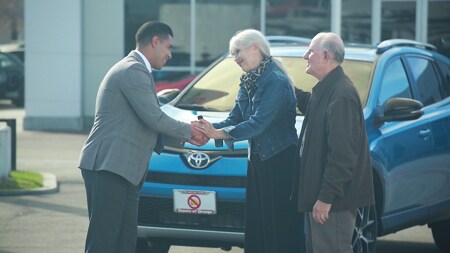 Of course, you're going to look first for the one that has the vehicles that you want, the make, model, year, and color. But what if multiple options fit that bill? What's your next step?
Online Feedback
We live in the time of the internet, and sometimes it seems like there's virtually nothing that it can't do. Providing insights and customer feedback into used car dealerships in Orange County is certainly one of its capabilities.
You can Google the dealership about which you were thinking, and then look at the reviews. These are impartial critiques left by customers, and if you see that a particular dealership is regarded more favorably than the competition, that one should probably move to the front of the line. You can also look for reviews on various social media platforms.
Reach Out to Them
Next, you'll want to reach out to the used car dealership via phone, email, or on social media. Try to form an initial impression at that time.
If they answered the phone quickly, did they sound pleased to hear from a potential customer? Did they sound accommodating? If their response was via email or social media, how fast did they get back to you? Again, were you satisfied with what they had to say?
Go There In Person
If you've liked what you've heard and seen so far, the next step is to go there and find out if you want to become their customer.
Once you arrive, what is your impression of their lobby or waiting area? Is there free coffee, bottled water, or snacks?
How quickly does someone come out to greet you? Do they seem genuine? Do they have the used cars or car in which you have an interest? Is it set at the price that was discussed?
If you've reached this point and all seems satisfactory, then you can go ahead with the test drive.
There are many used car dealerships in Orange County, so if at any point you don't feel appreciated as a customer, you can go elsewhere. You are bringing a transaction to this business that is potentially worth multiple thousands of dollars. You deserve to be treated courteously and respectfully.