More residents are looking into used cars Orange County these days, and it's easy to see why. New vehicles suffer depreciation as soon as you drive them off the lot, and used cars that are certified pre-owned or have only had one previous owner can make for an attractive alternative. Besides, these days you can get a vehicle history report that will tell you a great deal about a possible candidate before you buy.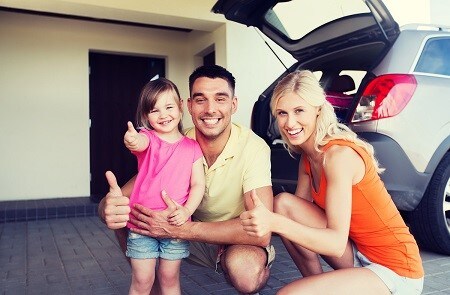 However, it is still a possibility that a used car can have a breakdown, especially if it is an older one with many miles on it. You can take care of the vehicle and do everything that a responsible driver should, and still sometimes the unexpected happens.
Because of that, you should always have an emergency roadside kit with you. That doesn't just apply to used cars, either. Even new cars can get into accidents or suffer mechanical failure, Orange County. Most people know that you should carry road flares with you, a blanket, jumper cables, and a flashlight. But here are some other possibilities you may not have thought of that are worth considering.
Bottled Water
Having a couple of unopened bottles of water in your trunk or alongside your emergency roadside kit is never a bad idea. You never know if you're going to break down on a stretch of road in the hot sun, and if that happens, you'll be glad of your foresight.
Some Energy Bars
It's also smart to have a few snacks with your emergency kit, Orange County. Again, a breakdown might take place in a location where help cannot immediately get to you, and you may get hungry while you wait. Energy bars, granola bars, beef jerky, or something else that lasts a long time are going to be your best bets. Just be sure to switch them out every few months if you don't have occasion to use them.
Tire Pressure Gauge
If your tire pressure appears to be getting low, you should have a gauge with you so you can check it out. Used cars often come with tires that have been on the road for a while, so you should keep an eye on them. The best way to avoid that dreaded flat is by recognizing when a tire is losing air faster than it should be.
Spray Bottle of Washer Fluid
If the washer fluid in the car's reservoir is too low, you won't be able to clean the windshield. If you need to clean the windshield in that situation, having the spray bottle with fluid can be helpful. Driving with an obstructed view is asking for trouble.
Pen and Paper
Finally, having a pen and paper in the glove compartment or the trunk is a sensible idea. If the navigation system in your car is not operational, and if you don't have a working phone with you, then you may need to take down some directions the old-fashioned way.
Whether you settled on new or used cars, Orange County, being properly equipped can make a tough situation much more bearable. The unexpected can always arise, and the prepared motorist can deal with it much better than the one who didn't think ahead.