Modern vehicles present many choices in terms of comfort, safety, and technological advancements. Shoppers who are on the lookout for used cars Orange County CA want more than just reliability and fuel economy. Here are some of the latest advancements that are getting a lot of attention these days.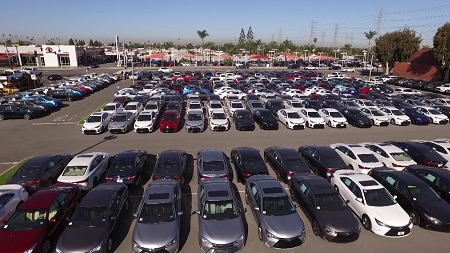 Heated Steering Wheel
For older drivers who have arthritis pain or stiffness in their fingers, heated steering wheels are an excellent feature of newer cars. They're also nice for those who live in colder climates or who have to deal with subzero temperatures during the winters. It might seem like decadence for some, but more drivers in Orange County, CA are demanding it in their used cars.
Heated Seats
Heated seats also go over nicely for drivers who have to deal with cold climates, but also those who have back problems and muscle stiffness. Some higher-end models have even begun offering massaging seats, though that doesn't seem likely to become standard on most cars anytime soon.
Proximity Key and Push Button Starting
For those with painful or stiff fingers or diminished motor skills, push-button starting makes it easy to start up your car. You don't need to fumble with the keys. All you need is the key fob in your pocket, and you'll be good to go.
Some of the car models in Orange County, CA also offer hands-free power trunk and tailgate options. If your hands are full and you're trying to get the trunk open, this is ideal. Simply wave a foot beneath the back bumper, and you gain access. Once again, all you need is to have the key fob on you. As more new cars start to have these features, used vehicles will as well.
As new features are gradually rolled out, many drivers are finding that their rides to and from work or the grocery store are becoming more luxurious as well as safer. It is remarkable the developments that we have seen from the automotive industry in the past decades, and more innovations are on the horizon.