As times change, there are different expectations for vehicle models. The automotive world has always been driven by innovation, and when new technology arrives, it becomes commonplace if the public reacts well to it.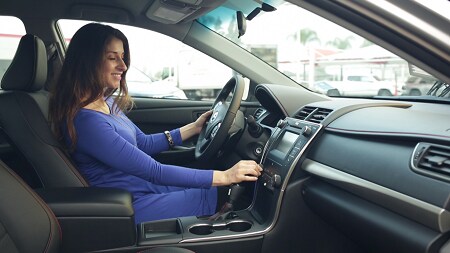 At the car dealers near Santa Ana, purveyors of both new and used vehicles understand that if they want to keep their sales numbers high, they need to make sure that their inventory has the tech and safety features for which customers are looking. Here are a couple of recent innovations that are starting to come standard with more vehicles.
Parking Aids
Newer model cars are expected to come with parking aids of various kinds. Rear backup cameras are on the verge of becoming a requirement in all models, and they're useful for drivers regardless of their experience level.
It makes a big difference to be able to see what is directly behind you, and if you live in a spot where there are plenty of little kids and pets, you'll be glad to have it. The ideal version of the backup camera is one that comes with a large display where the image won't get washed out in the bright sunlight.
Related to this are the front and rear proximity alarms that come with some models. They sound if the driver is getting too close to another vehicle.
Some high-end models even come with more complex systems which feature multiple cameras and a 360-degree view of the surrounding area. The car dealers near Santa Ana are aware that some shoppers are asking about these amenities now.
Adjustable Steering Wheel
This is a nice feature for some drivers who don't have a full range of motion because of advanced age or medical conditions. The steering wheel position can be adjusted so that the driver can find the most comfortable location for it, while still maintaining a safe distance from the airbag.
Digital Speedometer Display
The last aspect of new cars worth mentioning is the digital speedometer display that comes standard with many models. This is the preferred choice for drivers with vision problems who otherwise would have to shift their gaze quickly between an analog speedometer and the road.
Many newer models also project the vehicle's speed, and sometimes other information as well, onto the windshield in the driver's sightline.
Car dealers near Santa Ana know that times continue to change, and drivers tend to ask about different vehicle features than they might have ten or even five years ago. If a vehicle comes into their possession that is gently used and has some of the amenities mentioned, it is likely that they will be able to move it sooner rather than later.