At the auto dealers near Santa Ana, drivers of all ages and experience levels come in search of the ideal new or used vehicles for their purposes. But while younger drivers might want horsepower and the latest tech, drivers who are at later stages of their lives are probably going to be more concerned with comfort and safety. These are some of the features for which senior drivers have been looking as they trade in their older model cars for newer ones.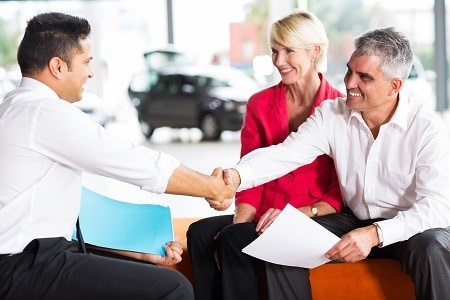 Adaptive Headlamps
Vision is one of the senses that might not hold up as well as a person ages. Older drivers might need corrective lenses or contacts, but it's also helpful if they have a car model that features adaptive headlamps. These are high-intensity lights that pivot in conjunction with the angle the car is being steered. For the older driver who is trying to negotiate a winding road, especially in the rain, foggy conditions, or at night, these are ideal.
Some of the latest car models even have the ability to switch automatically between low and high beams according to whether there is any oncoming traffic. This is a feature about which older drivers have been raving.
Automatic Day/Night Mirrors
These also work well for drivers with reduced vision. The concept of day/night mirrors is that the rearview and side mirrors of the car offer auto-dimming, which reduces the glare from other vehicles' headlights while driving at night. Auto dealers near Santa Ana report that this is a feature that is being asked about more often these days.
Extendable Sun Visors
Keeping up with the theme of helping out those with vision problems, extendable sun visors allow the driver to see the road ahead of them clearly, even when they are driving directly into the setting or rising sun. Slow vision recovery from excessive brightness can cause delayed reaction time, and accidents have occurred as a result.
Though it is senior drivers who seem to be looking more for these features, they can be beneficial to motorists of any age. The auto dealers near Santa Ana would do well to carry the models that have these latest developments, along with the other safety advancements that have hit the market recently.