As you shop for cars from any of the near Santa Ana auto dealers, you should know to keep your wits about you. There is no reason to think that you will not be able to come to terms with the salesperson, but there are still some errors that a novice car shopper might regret once they have signed the paperwork. Let's look at a couple of those right now.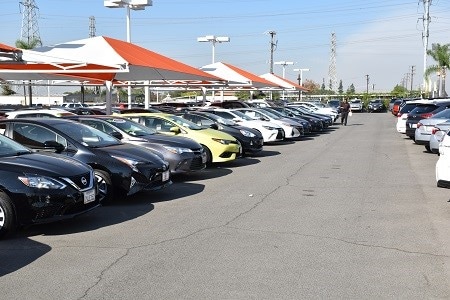 The Dreaded Impulse Buy
Probably the worst thing that you can do at a dealership is an impulse buy. There is no surer path to buyer's remorse.
You might have gone to the auto dealers near Santa Ana looking to buy a family car, but then you saw a two-seater convertible and you were swept up in daydreams of when you wanted one as a teenager.
If you feel like there is any danger of that happening, reach out to a family member or friend who you know has a cool head and a steady hand. Ask them to come with you to the dealership so that they can keep you on track if you start to waver.
An acceptable impulse buy should never be a vehicle, unless you are fabulously wealthy. If you want to do something impulsive, you're better off trying a new flavor of salad dressing at lunch than spending thousands of dollars on a vehicle that you'll likely regret.
Avoid the Add-Ons
There are all sorts of add-ons that you can get when you go to the auto dealers near Santa Ana, whether you are buying new or used. If you're buying new, these options usually come in the form of trim packages.
If you genuinely want what is being offered, you can at least think it over. If what is available to you seems unnecessary, though, you're better off saving that money for something else.
If you're getting a used car, the add-ons might be something like detailing, an added GPS navigation system, a rearview camera, or other safety features. You might decide that you need them, or you might not. What you should endeavor to remember is that ultimately, the decision is yours. You are under no obligation to add anything on that seems unnecessary to you.
At the auto dealers near Santa Ana, deals are struck every day, and there is no reason to think you won't be satisfied by the terms to which you have agreed. Just be sure to go over all the details of the contract carefully so that you don't feel you made a mistake once it is too late to change your mind.