As you're shopping for used cars in Orange County, you want to avoid making any mistakes. If you buy at a price that was too much for you to afford comfortably, you'll be regretting it later. That's hardly the only misstep that you might take, though. Let's look at some other points you should keep in mind.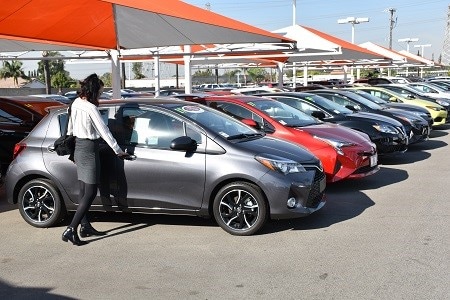 The Trade-In Should Be Separate
Although it might seem more convenient to trade in your older vehicle at the same time you shop for used cars in Orange County, you want to treat them as entirely separate transactions. That's because you're likely to get more money for your old car if you don't try and get a new one at the same time.
Be on the lookout for a used car, but do the research simultaneously to see what you can get for your current one. Once you have selected the newer vehicle that you want, sell off the older one. Then you can take that money and use it as a down payment for the more updated car that you want.
Insurance Costs are Hidden Fees
As you look at used cars in Orange County, you might feel like you know the whole price that you're paying once you've hammered out the final numbers with the dealer. But you still need to factor in insurance, because without it, you cannot legally be on the road.
Different states have different options regarding how much insurance you need to buy. You'll need a basic policy, but you'll also want to consider whether it is worth it to get collision, not to mention several other policy options like uninsured driver insurance. This protects you if you're in a collision with a driver who does not have a policy.
As you calculate what you are going to be paying each month as it relates to your vehicle, insurance is going to factor into it. Alternatively, you might think about paying for six months or a year of coverage up front if you have the money for it.
Be a smart consumer as you look at used cars in Orange County. You should be able to find time to crunch the numbers and come up with a price that works for you, as long as you have the money from the sale of your old car as the down payment. Don't forget about those insurance costs as well.