Having a strategy planned out before shopping for used cars near Santa Ana is something that all responsible consumers should do. In this guide, we'll get you ready for the negotiation process so that you'll feel confident and secure in yourself, regardless of your experience level.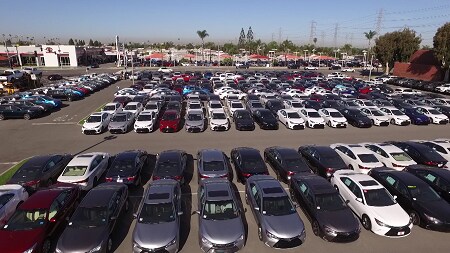 Don't Feel Rushed
Even if you need a used car urgently, don't feel that you need to buy from the first dealership that you visit, and don't feel like you need to purchase the first vehicle that you see. You might need a new car quickly, but you will likely be upset later that you paid a higher price than seemed reasonable, or you settled on a vehicle that didn't quite fit your needs.
If you go to a dealership and they don't have the make or model that you want, or else they don't have it at a price that you're willing to pay, look elsewhere. You might possibly need to go further afield to get the one that you want at the right price, but it will be worth it to you. If you need to use public transportation for a little while longer or borrow a car from a family member or friend while you are waiting, so be it.
Negotiating Terms
When you're looking over the used cars near Santa Ana, and you find the one that seems perfect, the time has come for you to negotiate. Don't think about this interaction as something that needs to be antagonistic. You and the salesperson both want the same thing: you driving home in this used car. You just need to come to terms, and if you sit down with a positive attitude, you should be able to do that.
The reality is, there are very few dealerships that won't take what they deem to be a reasonable offer for a used car. They're trying to move their inventory, and if the two sides are close to a deal, they're often willing to make concessions.
Those might come in the form of a shorter loan term. You might get some money knocked off the purchase price if you're willing to put more down up front. Otherwise, you might ask for perks like detailing, or free oil changes for the first year. Get creative with it, and you should be able to get on the same page.
It is rare that you won't be able to come to terms, but if you feel that you've done all you can and you and the dealer are still too far apart, it's fine to walk away from the table.
You can take up the hunt again, and in the meantime, it's possible that the same dealer will call you back with a better offer in the next couple of days. This is how business is done for used cars near Santa Ana.