Car shopping presents a unique set of challenges, and for those who are new to the game, it is understandable if you feel unsettled by any of its components.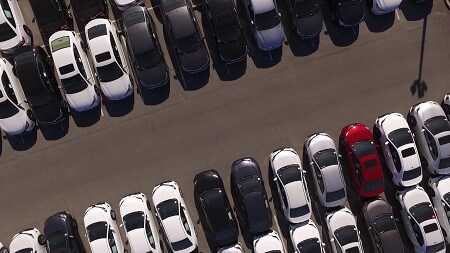 It can be helpful if you keep someone with you during the research, the test drive, and the sale negotiation who has done it several times in the past.
If you cannot think of anyone who fits the bill, though, you at least have our handy car buying guide to help you out.
Look at Both New and Used
Many articles have been written about whether it is better to look for Orange County cars for sale instead of new ones. A cogent argument might be made for either option, but if you have a decent amount of money with which to work, it might make more sense to start by looking at both.
New cars depreciate immediately, which is why some people want to stay away from them. However, you should not dismiss this option out of hand because when you buy new, you know that you're getting a piece of machinery that has not been in any accidents and has not had a previous owner. It should be in mint condition, and knowing that about it might be worth paying more for it.
Gently used cars also have their appeal. If you can find the model and make that you want in Orange County that does not have that many miles on it and only had one previous owner, why not jump on it? With assets at your disposal like vehicle history reports, you should be able to get an indication of what mishaps the car has been through in the past.
Don't Buy Based On Monthly Payments
The other piece of advice that we can give you is to never look at cars for sale in Orange County based on the monthly payments. They might seem reasonable to you, and if so, you might move forward based only on that.
However, you'll likely feel differently about your vehicle over the long haul when you realize that the total purchase price is more than you were willing to pay. If you see what feels like a fantastic payment option but you're dolling it out over 72 months, you're likely going to regret your decision.
Negotiate for the purchase price of the car instead of the monthly payments. Also, watch out for those pesky hidden fees. If you and the dealer seem to have come to an understanding, make sure that you get them to tell you the full price of the car before you commit.
Car buying in Orange County can be a rewarding experience, whether you decide to go for new or used. Once you've agreed on the price and some amenities, you can ride home feeling that you'll get a lot of enjoyment from your vehicle for years to come.