The purveyors of used cars serving Santa Ana will have all kinds of options for your medium-sized family. But if you want a five-seater that combines safety, good gas mileage, and a sporty, recognizable look, the Camry Hybrid will probably jump to the front of the line.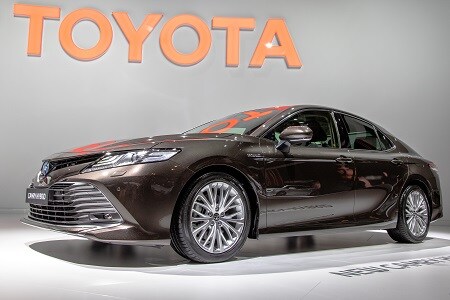 If you don't feel like you want to buy new because of the depreciation factor, then getting one that's a couple of years old could work out well for you. You'll save some money, and you'll know that you're still getting a model that is eco-friendly.
What You're Getting with the Camry Hybrid
The Camry Hybrid features a 2.5-liter, four-cylinder engine flawlessly combined with an electric motor. You'll get a little upwards of 40 mpg in mixed highway and local road conditions, and you're not going to do much better for the price at this size. It packs 200 horsepower, and the acceleration is nothing to sneeze at either, going from 0-60 in 7.7 seconds.
Safety is also a significant feature for those who are looking at used cars at the lots serving Santa Ana. Luckily, the Camry Hybrid has that area covered as well. The overall five-star rating in government crash tests means that you can relax as you drive your family around. There's front collision warning, lane departure with the XLE model, rear cross-traffic alert, and a rearview camera standard. There's also optional blind spot monitoring.
The rear seat is spacious and has ample room for a child seat if you often have younger kids with you. You also get 13.1 cubic feet of trunk space so that you can load up with food for a picnic, sporting equipment, or groceries. Those who wish for a sedan versus a larger vehicle should find this to be a suitable compromise.
Whether you're a parent and you need a reliable used car for the family, or you're single but you often pull designated driver duty with your friends, you should check out a used Camry Hybrid. You're getting a vehicle that checks all the boxes, and finding a used or certified pre-owned one shouldn't be difficult. This is the car that you can enjoy for many years to come.