There are people who head to the used car dealerships in Orange County every day that have less than a great deal of confidence. The reason is that they're worried that they might be taken advantage of because they don't know a whole lot about cars. They might know a few of the basics, but unless they have a friend or family member who is an expert and can accompany them, they're not sure how to avoid getting stuck with a lemon.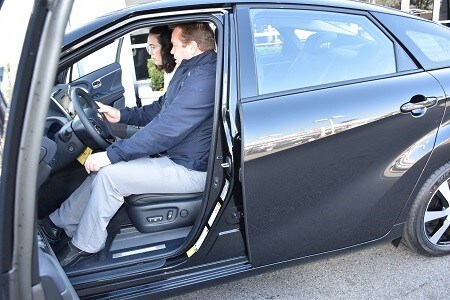 If this is a worry for you, then you should pay attention to the following tips. Shopping for used cars in Orange County doesn't have to be intimidating, and anyone can do it with a little foresight and preparation.
Perform an Initial Inspection
When you head to the used car dealerships to look at the vehicles that are on your list, you can perform a visual inspection before you ever take them for a test drive. Presumably, you've already picked out a model and make of car that you know to be dependable from online quality reports and consumer reviews. Now, you should look over the vehicle to try and ascertain whether the previous owner took care of it or not.
You should look for things like whether there are tears in the upholstery, whether there are any scuffs or other visual signs of wear in the interior, and you should check the exterior as well for any scrapes, dents, or rusted patches. If the car is multiple colors, that indicates that some parts of it have been replaced. If that has happened, a vehicle history report should tell you. Multiple colors indicate a past collision.
The Test Drive
During the test drive, check to see that there is the same amount of tread on all of the tires. Don't have the radio on, and don't listen to music during the test drive, Orange County. Instead, be sure and listen hard for any strange noises that could indicate mechanical problems.
Check to see if any of the dashboard lights are on. These will tell you if the car is in need of any repairs. When you've parked the car again, try the heat, and AC, the radio, and all of the other knobs and buttons. If anything isn't working as it should, that's going to be a reason for you to get the price knocked down.
Your trip to the used car dealerships in Orange County can be a positive experience. Many of the auto salespeople will try their best to accommodate you in the areas of financing, and they'll work with you on your trade-in as well if you have one. Getting a used car is something that most people will go through at some point in their lives, and after you've done it a couple of times, your confidence will grow.