There are auto sales Orange County CA that take place every day, and it is both brand-new and used vehicles that are flying off of car lots. Still more take place when you factor in how many private sales occur online. But what factors matter the most for people who are looking for a vehicle in 2019?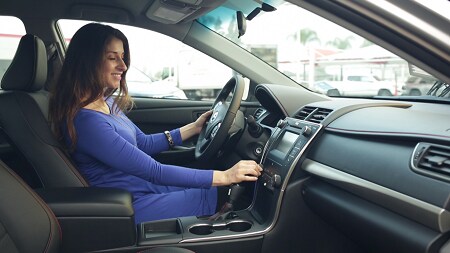 Fuel Economy
It seems likely that within the next half century, vehicles which run on fossil fuels will be phased out. Electric cars are now on the roads, as well as hybrids that are safe and reliable. For the moment, though, there are still plenty of vehicles rolling around that run on fossil fuels, and those that own them are looking for fuel economy.
Different people have different ideas of what is acceptable to them; some are looking for 40 mpg highway, or 50. Whatever the case is for you, if you live in Orange County, CA, you're probably looking at fuel economy before you examine any other details.
Safety
Safety features are a huge determining factor when it comes to auto sales as well. There used to be additions like lane departure alerts, backup cameras, and onboard navigation systems that were thought of as optional, but now most people won't even consider a vehicle model unless it has them. You might be looking for front and side airbags, or a five-star crash test rating. If the car model in Orange County, CA at which you are looking isn't up to date with the latest safety features, you'll probably move on to the next possibility.
Tech
Some people also feel like the latest tech has to be present for them to consider a vehicle in Orange County, CA. That could mean an entertainment system in the back to keep the kids busy on long car trips. Some cars also now feature wireless phone charging stations, while others have social media accessibility via touchscreens. Whatever bells and whistles you want, chances are they're available to you, provided you have the money to pay for them.
There are certainly other features that have an impact on auto sales in Orange County, CA. Horsepower matters to some, or cargo space. Others still make their selection according to a vehicle's physical appearance. The models that seem to have the latest tech, are well rated for safety, and also get excellent fuel economy are the ones that seem to move the quickest, though.