If your FICO score isn't so high, then you might feel severely restricted as you look at the selection of used cars sale in Orange County. It's true that you have more financial flexibility if you have an excellent credit score, but you should still be able to get the vehicle you need if your credit is fair or even poor. However, there are certain realities for which you should be prepared as you go about this undertaking.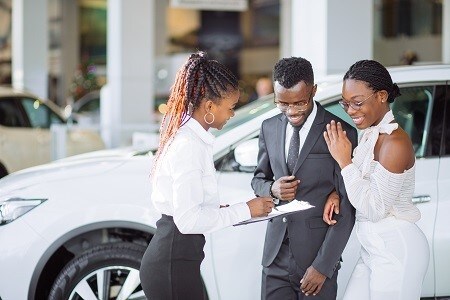 You're Not Alone
The first thing for Orange County residents to know as they start perusing the used cars for sale is that there are millions of other Americans who have bad or not-so-great credit. It's nothing of which you should be ashamed. If you're financing a used car, though, and your credit score is not above a certain threshold, it is true that some car dealerships will not be willing to work with you. If that happens, try not to get discouraged. Just move on to the next one.
If you encounter a car dealership that is not willing to work with you when you have bad credit, the most likely reason is that they have not taken the time to develop relationships with some leading lenders. However, there are going to be other dealerships that have, and it is one of these that you should try to find.
The Application Process
There's no point in mincing words, Orange County: as you're shopping for used cars for sale, the worse your credit is, the more challenging it will be to secure financing. Therefore, before you go to the dealership, you should try to do everything that you can to improve your credit score. That's going to mean paying off any debt that you can, consolidating debt, and getting any liens against your possessions or property removed. You should also get together all of the money that you can for a down payment. The more you have, the more bargaining power you possess.
If your credit is truly terrible, then you're going to be faced with a high interest rate if you want a car, even a used one. There's not much way around that. From the perspective of the lender, giving someone a loan who has compromised credit is a higher risk, and that's why you're not going to get those fantastic rates that would be available to you if your FICO score was 800.
What you're going to need to do is to speak to some auto dealerships and figure out what is possible in your situation. No two people are in the same spot with their credit and finances, and some discussions will need to take place to figure out which dealerships are willing to work with you, the sort of cars that they're able to offer, and what loan terms they can suggest that you'll be ready to take on.
Try to remember that as long as you make the payments on time, you can gradually improve your credit score, Orange County residents. It is not going to come about instantaneously, but if you don't act frivolously with your finances, you can recover from even the most dire of situations.