2018 has come and gone, and it is fascinating to look at the list of best selling cars for those twelve months. Are the same ones going to top the list this year? That remains to be seen, but there's no doubt that these particular ones don't tend to sit around for very long on the lots of used cars in Orange County. If you're in the market for any of these three, and you see one available, make an offer without delay.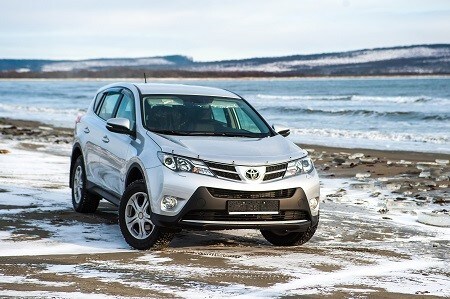 The Toyota Corolla
There's something about the Corolla that continually makes it a bestseller, Orange County, not just this past year, but for multiple past decades. If you look at the standard features of this reliable standby, it's easy to see why it's one of the more sought after used cars around. It's a compact sedan, yet it's spacious. There's quite a bit of modern tech to go along with best-in-class safety features, and it's easy to handle. This is a great model to teach your teenagers how to drive, and you can pass one down to them and get yourself a new one when the time comes.
The Toyota Camry
Like the Corolla, you see lots of Camrys on the road, not just in Orange County but anywhere else in the country you find yourself. The Camry is sporty and comfortable, but also very much intended for the value-minded. Getting one used at a reasonable price is often a goal for consumers who want a midsize four-door model that is sure to retain its value. Reliability is the first word that most people come up with when they think of the Camry.
The Toyota RAV4
The Rav4 might have been a bit of a surprise, just because larger vehicles don't tend to be consistent best sellers like sedans and compacts. The Rav4 now offers a hybrid option, though, and that might be why it was so popular in 2018. With this vehicle, you get a pleasant combination of interior space, fuel efficiency, a smooth ride, and that vaunted Toyota reliability. Come to think of it, maybe its popularity isn't so surprising after all.
The used cars in Orange County that people like are the ones that won't let them down, and that's going to be the case with all three of these models. If you can find one without too many miles on it and only one previous owner, better pounce on it quickly, because if you don't, it seems probable that someone else will.