When you shop the used cars for sale in Orange County, what should be on your radar? When you do your visual inspection, what should be getting most of your attention?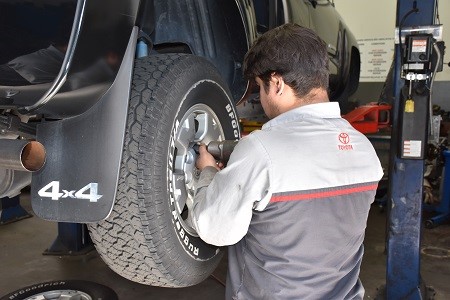 There's no doubt that there are all sorts of things that you should look at as you peruse each vehicle that interests you, but some people forget to look at the tires, and that's a mistake that you should never make. The tires are one of the clearest indications of whether the previous owner took good care of the car.
What Should You Look For with the Tires?
The used cars for sale in Orange County should not have tires on them that are more than five years old. If you're not sure how old the tires are, they have the date that they were made right there on each of them. It's in the fine print on the side wall of each tire, a four-digit number that indicates the week and the year that the tires were made. If you buy a car with tires that are older than five years, you'd better factor the cost of new tires into the purchase price, because you're going to need to replace the ones that are on there immediately.
Same Brand and Size
You should also look to be sure that all four tires are the same size and brand, Orange County residents. If they aren't, that could indicate that there was a blowout and a replacement at some point. You should also check the tread. If the tires have been overinflated, then this will be visible through more wear around the center of the tires versus the edges.
You ought to check the air pressure in each tire to see that it is the same as the manufacturer recommends as well. If the tires are not at the right level, it could indicate poor maintenance practices. This might apply to other aspects of the car as well if it is a used vehicle. If there is uneven tread, it could also mean an alignment problem, so have a mechanic check for that.
There are many ways of judging used cars for sale in Orange County, but old, worn out tires are one of the quicker ways you can ascertain some things about a vehicle. Needing new tires might not necessarily be the final determining factor in whether you buy the car or not, but if the seller doesn't replace them, you should likely demand that several hundred dollars be knocked off the asking price.