If you're heading to the dealerships of used cars serving Santa Ana, and you've never taken a test drive before, then it's easy to feel a little intimidated. The test drive is going to tell you a lot about the used cars that you're thinking of spending thousands of dollars on, and you don't want to make a mistake. Our handy guide can help you, though, if you keep in mind the following areas that you should not neglect.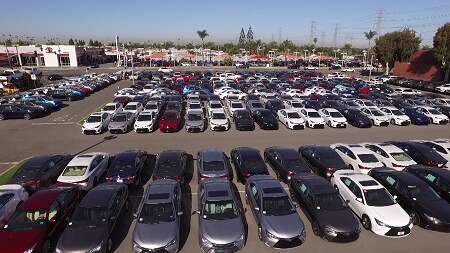 The Oil
First, pop the hood the check the oil level. Is it where it should be? Is the oil the proper color, amber or yellowish, or is it dark and slimy, indicating it has been a long while since it was changed?
Seatbelts and Comfort Level
Next up, Santa Ana residents, get inside and check not just the driver's seatbelt, but all the others in the car as well. Then, sit in the driver's seat and adjust it so that it is at the optimal position for you to drive. How does it feel? If you're going to be the car's primary driver, then it is vital that you do not feel squeezed or cramped. You should also check the sight lines on all sides. Visibility is important for safety.
Start the Car
You can now put the key in the ignition and start up the engine. Does it start smoothly? Are there any strange noises? Check the dashboard for any warning lights, and also check that the airbag lights come on. If they do not, this might indicate that the car was in a collision at some point.
All Other Mechanical Features
Finally, go through all of the mechanical features, like the power windows, door locks, heat, air conditioning, windshield wipers, seat adjustments, radio, and mirror adjustments. Listen to the car as it is idling. Does it sound smooth, or does it idle roughly?
Even if you're not an expert in all things automotive, by running through this list, you should be able to tell what quality of used cars you're dealing with at the dealerships serving Santa Ana. If there are any problems with the vehicles at which you are looking, you'll have to determine whether they're significant enough for you to cross that option off your list. You might also point out the issue and see if the dealership is willing to lower the asking price because of it.