It doesn't matter who you are, what your social or financial status is, buying your first car isn't an easy process. You will probably have the most uncertainty when you go through the car-buying process for the first time.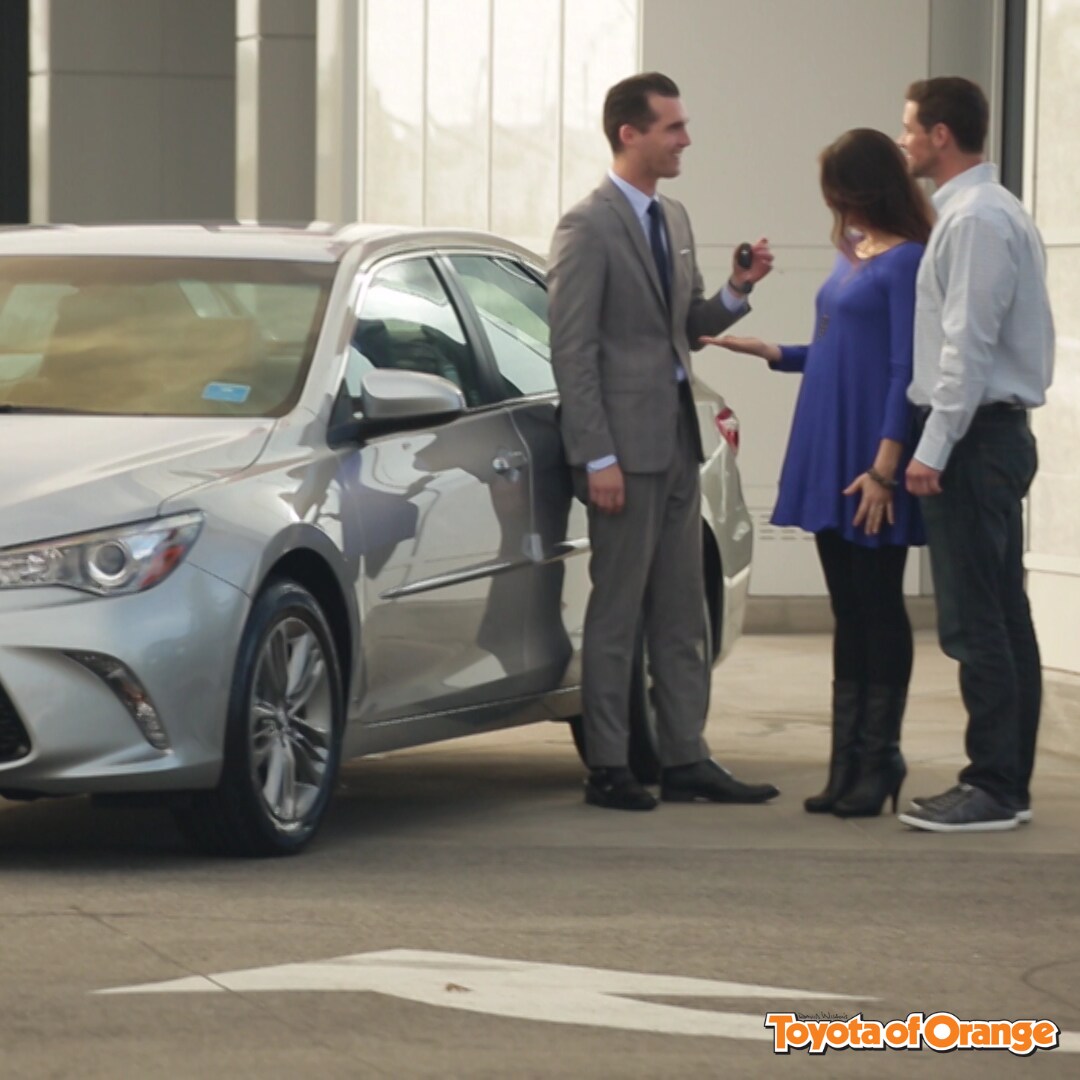 Everybody at the dealer of used cars in Orange County CA understands that being a first-time car buyer is an exciting and scary experience. However, planning ahead before going down to the auto sales in Orange County CA will make the process easier, and will help to make sure you end up with the best car for you.
Here are some important factors to keep in mind when you are shopping for your first car at the dealer of used cars in Orange County, CA.
Set A Realistic Budget
First thing first, you have to set how much you are willing or can spend. It is easy to get distracted and go off the rails as soon as you hit the lot and see all the vehicles available.
This number is usually based on what you can afford per month. Ideally, paying in cash is often the easiest option, but in some situations when you are eyeing a new car, the transaction price usually requires the leverage of financing options.
Therefore, make sure to examine your cost of living in all of the most crucial areas, such as shelter, food, health insurance, and the things you spend on to make you happy. When you have added everything up, the remainder can be spent on a car payment, fuel, car insurance and if you bought a car without a warranty, mechanical maintenance.
Understand How Much You Can Spend Monthly
Although this might sound repetitive to the point above, how much debt you have or how much money you have available is different from your monthly financial commitments. When you are a first-time car buyer, you cannot afford to have incomplete payments.
Here's a quick money management tip if you are financing: determine $25 per month for every thousand dollars that you borrow for 48 months, and $20 per month on 60-month financing. It signifies that every $10 thousand borrowed is $250 per month for four years and $200 per month for five years. Furthermore, this is the fundamental obligation since fuel, insurance, fuel, and intermittent maintenance are extra.
Think About Your Transportation Needs
It is easy to get sucked into the car when you're in the excitement of the moment at the dealer of used cars in Orange County CA, but you have to think about whether it will be a vehicle that is going to suit your day to day transportation needs. You may think it is a good idea to buy a convertible, but if you are planning on starting a family soon, a Toyota 4Runner might be a better option.
Figure Out And Prioritize Your Wants
This might go slightly against the previous tip but it all depends on you as a person and your reasons for buying a car. Your first-time purchase doesn't have to be the final prize. However, you should still pay attention to your want list, since this is typically a long-term purchase. You should really look for amenities and features in a vehicle that you enjoy and make you feel safe and comfortable. Always weigh the pros and cons of purchasing a car and make sure that you are able to complete the financial obligations.
Do Your Research - It's Easy!
We are very lucky to live in an age when information is very accessible to us. Have a look online and do some valuable research. There's so much information about new and used cars everywhere.
Also, get dedicated to the cause, if you notice someone with a vehicle you have your eye on, have a quick chat with them about how they feel about being the owner of that specific car. Getting owner opinions and input can help influence your decisions in the best way!
Find A Dealer
Many people consider the car buying experience to be painful and uncomfortable. However, you can find sales representatives at the dealer of used cars in Orange County CA that are down-to-earth and are definitely not conspiring to sell you a lemon. They genuinely want to help you.
Nowadays, new and late model vehicles have never been so reliable, however, they might need some attention, but that attention should be easy to access through a good car dealer.
Go For A Test Drive
So, at this stage, you should have done all your online research, and now you are ready to go on a test drive. Lately, the importance of a test drive has been depreciating.
Nonetheless. Nothing is more crucial in your decision process than that feeling you get when you are behind the wheel of a vehicle you are considering purchasing. Additionally, there are so many factors to think about such as the seat height, wheel adjustment, the feeling you have when you handle the steering wheel, throttle tip-in, outward visibility, control layout, and the list goes on and on.
Therefore, you should spend adequate time driving the car you are thinking of purchasing. Ideally, that time you allocate for a test drive should be more than five minutes. Test drive the vehicle for at least thirty minutes, trying stop-and-go, freeway speeds, and freeway merging.
Find The Proper Purchase Price
When you have figured out what you like and have already set your budget on what you can afford, it is time to find out the purchase price. Check out the Kelley Blue Book Fair Purchase Price to get an accurate idea of what is a fair price for the car you want in your area.
Financial Options
Check out with financial options are more suitable for you. Over the years there has been a massive growth in financial resources from car dealerships themselves, your credit union, and bank or insurance providers.
Enjoy The Car Buying Process
There is a lot of advice you have to digest and it makes buying a car a hassle, but don't forget to smile, relax and enjoy the process. Even if you don't have a passion for automobiles, you can still appreciate the car buying process - especially when you leave with your perfect car!